Spurs
NBA
Spurs erase 23-point deficit for comeback win.
San Antonio pulls off an epic comeback, with LaMarcus Aldridge dropping 26 points against OKC.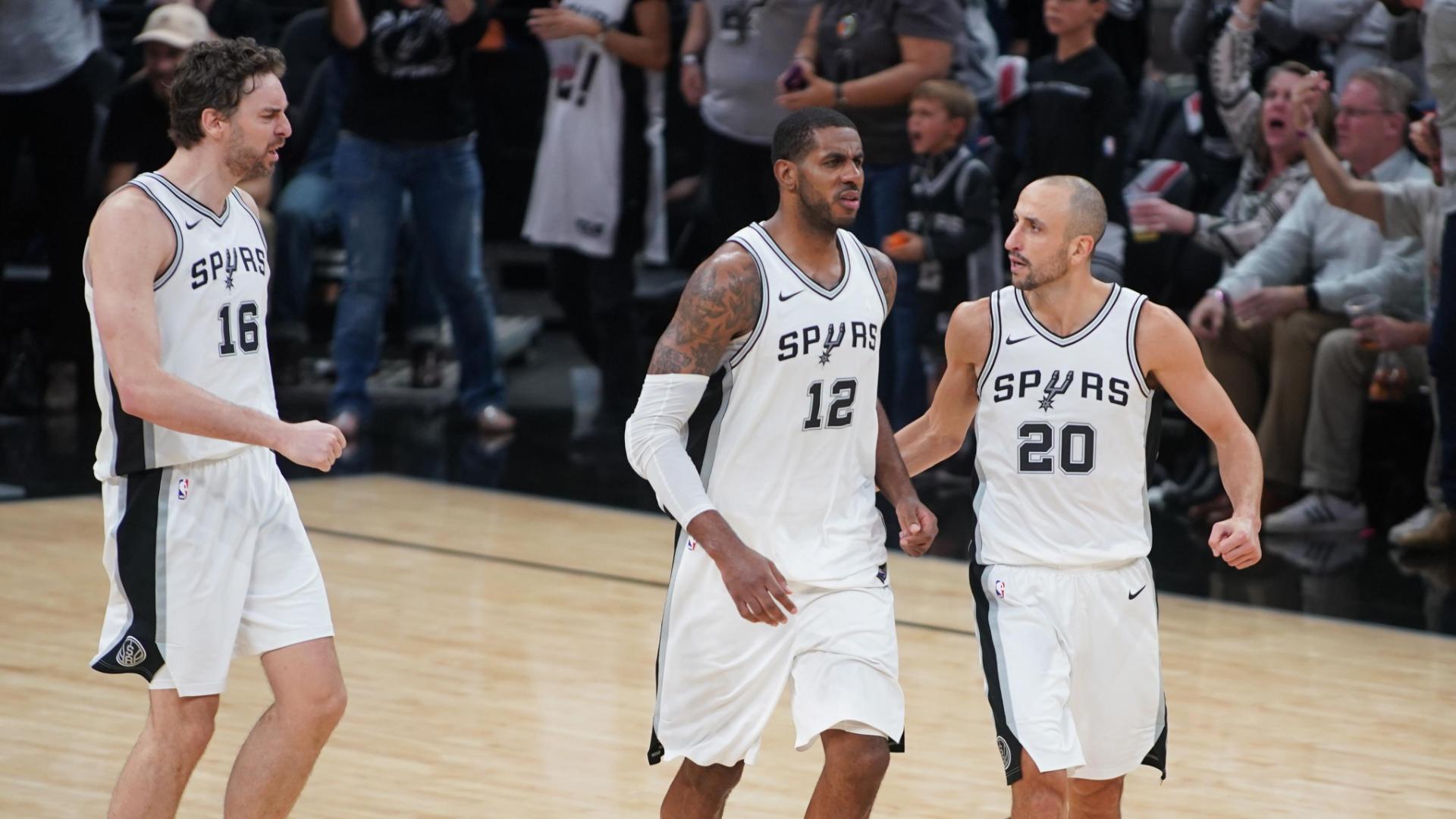 Cavaliers
NBA
LeBron leads Cavs' comeback win against Clippers.
LeBron James scores 19 of his 39 points in the fourth quarter as Cleveland overcomes a 15-point deficit to win in overtime.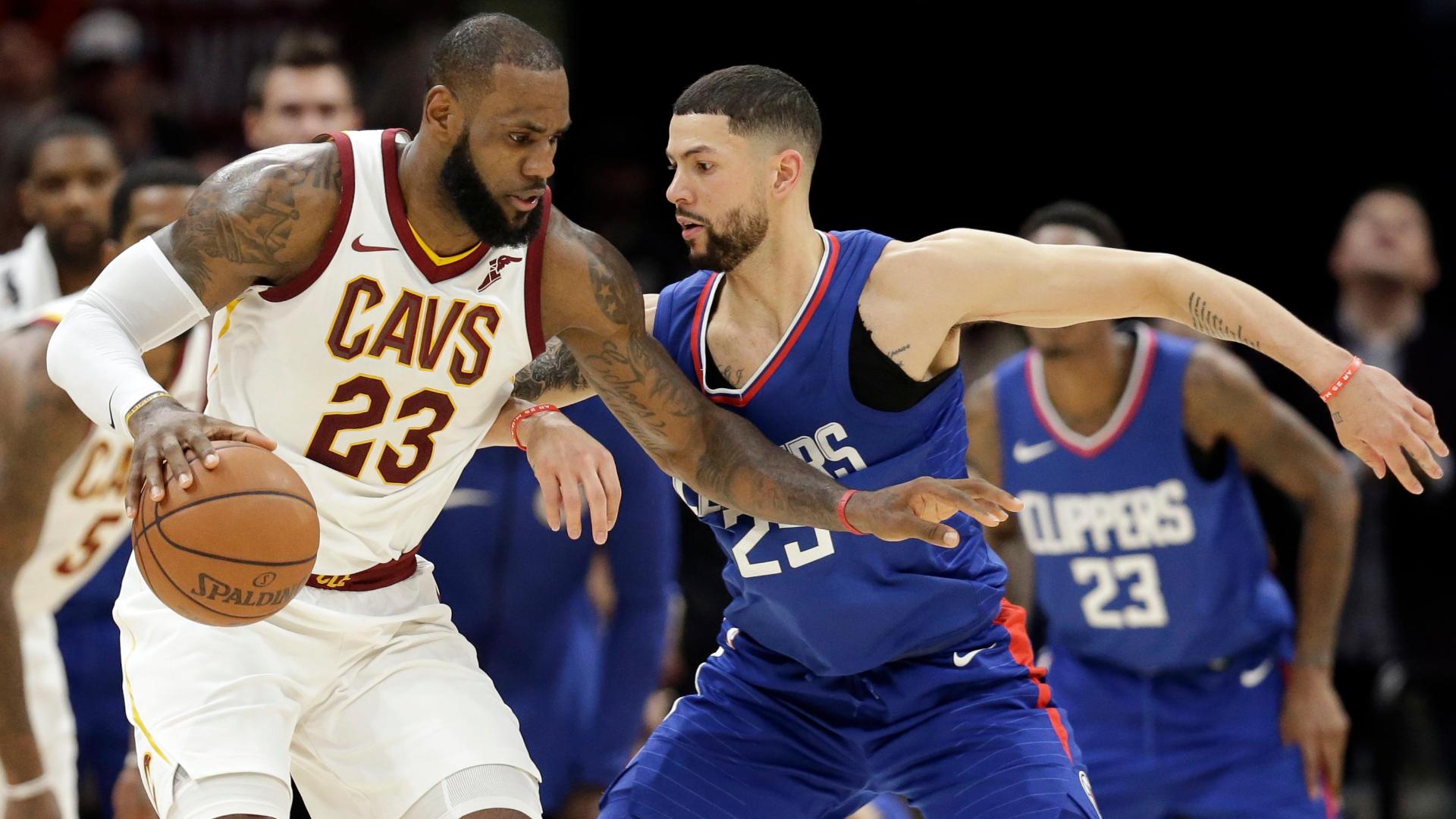 LeBron fools Rivers with his handle.
LeBron James puts a dribbling clinic on Austin Rivers en route to the hoop for a layup.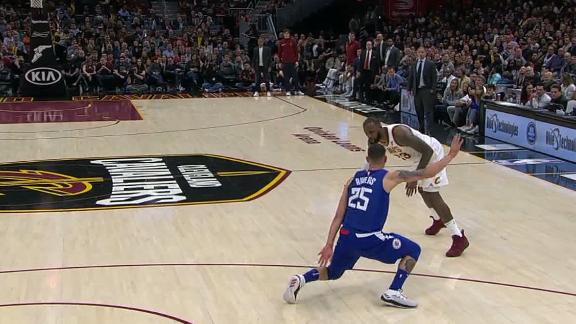 Lakers
NBA
Lonzo finds Lopez for alley-oop with one-handed lob.
Lonzo Ball drives right and finds Brook Lopez for an alley-oop slam in the second quarter of the Lakers' loss to the Suns.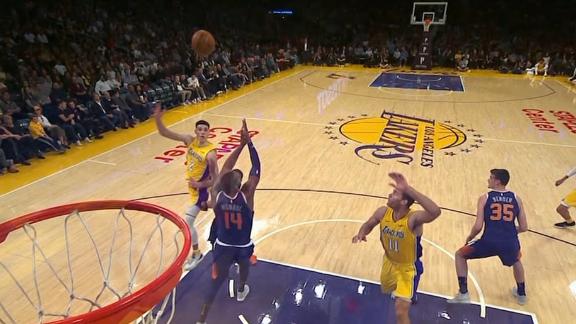 Mavericks
NBA
Mavericks
NBA
Dirk rises to 8th in all-time made field goals.
Dirk Nowitzki hits his 10,750th field goal, passing Hakeem Olajuwon for 8th on the all-time list.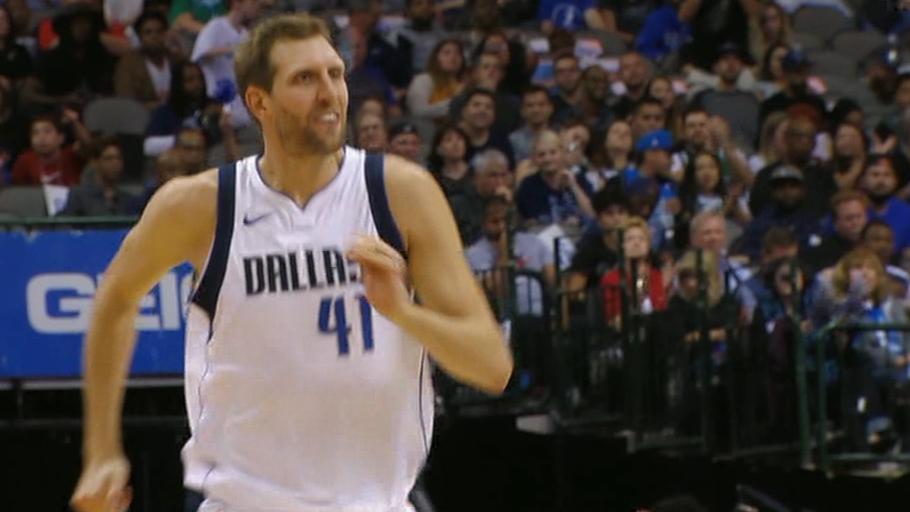 Celtics
NBA
FiveThirtyEight
Celtics
NBA
Celtics putting the league on notice.
Stephen A. Smith is impressed with Boston's incredible defensive efforts Thursday night against the Warriors and mentions how "great" LeBron James will have to be to beat the Celtics.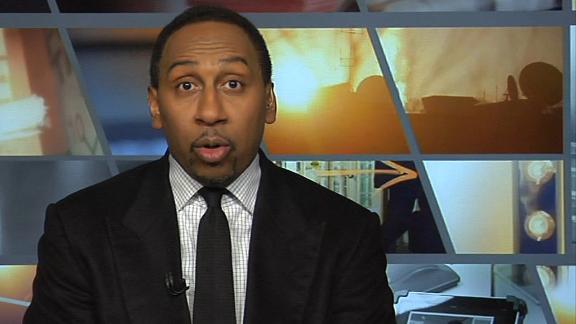 Celtics
NBA
Thunder
NBA
Thunder
NBA
Thunder
NBA
Can OKC's Big Three rebound after early struggles?
The Undefeated's Mike Wise and former NBA player Dahntay Jones break down how the Thunder can get on the same page with the additions of PG13 and Melo.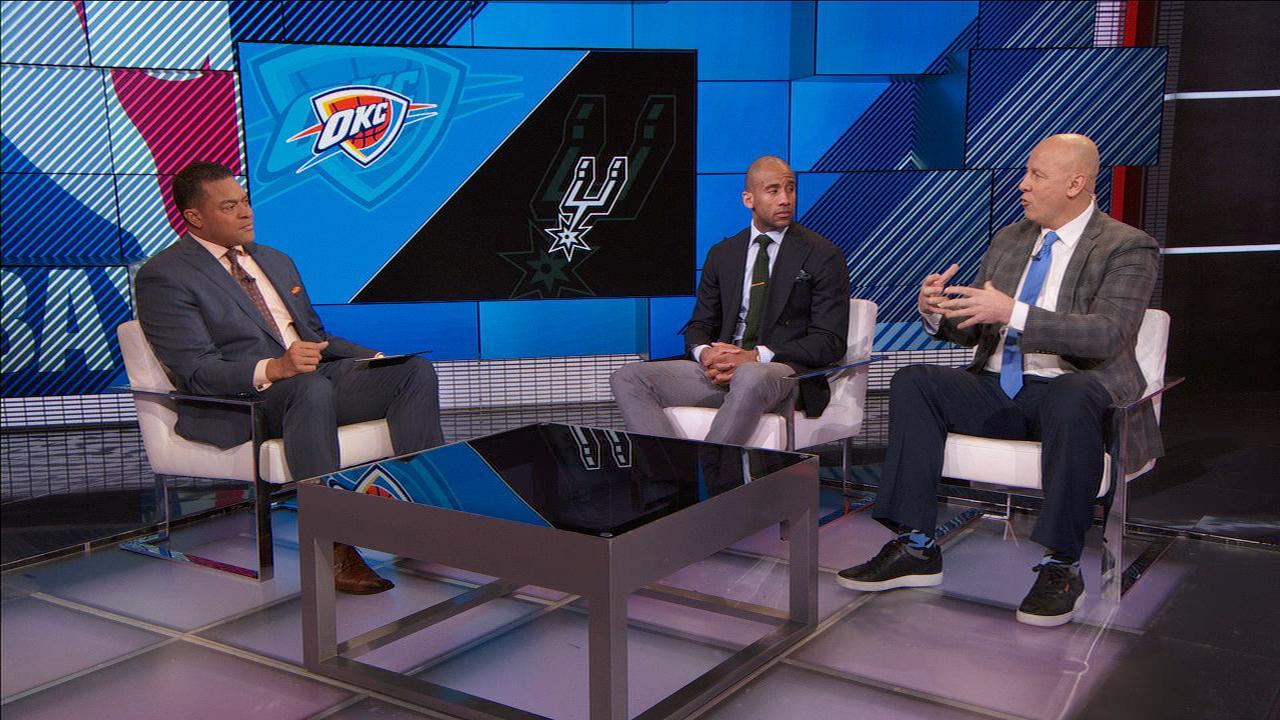 76ers
NBA
76ers
NBA
Le Batard: Embiid will be better than Kevin Durant.
Dan Le Batard says the 76er is a "bigger, stronger, thicker Durant."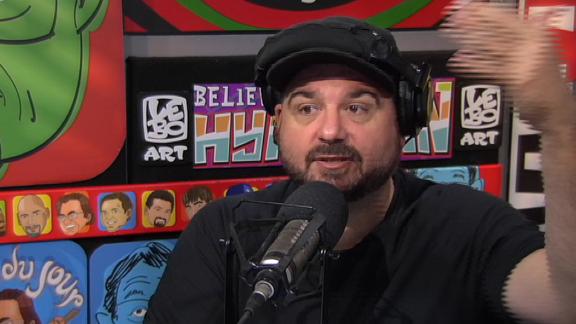 Cavaliers
NBA
Cavaliers
NBA
Jones says Cleveland can still compete with Warriors.
Former Cavaliers player Dahntay Jones expects the team's depth to be on full display when Isaiah Thomas and Derrick Rose return from injury.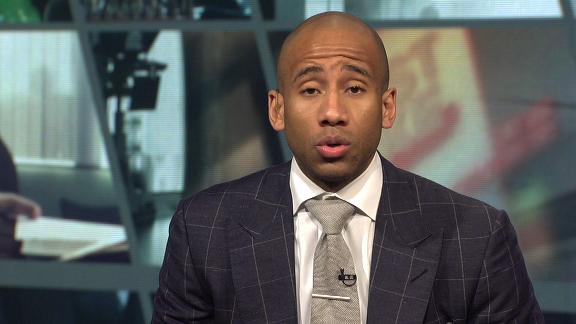 76ers
NBA
76ers
NBA
Covington extension gives 76ers flexibility this summer.
Adrian Wojnarowski breaks down the four-year, $62 million deal, and how giving the Philly forward money up front gives the team cap space for the future.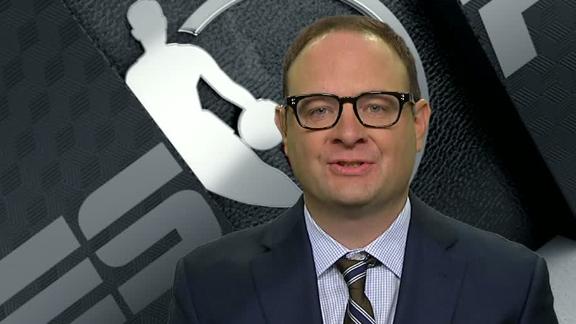 Fantasy basketball
Fantasy Basketball
Duke
NCAAM
Customize ESPN
Noah Graham/NBAE/Getty Images

After one month of NBA action, who is the new favorite for the MVP award? Who will make the Finals? We polled the ESPN Forecast panel of experts for their votes on the big questions.
Victor Sun

The Nike LeBron 15 has been called the best shoe in James' signature line. Jason Petrie, the shoe's designer, explains how he and the Cavaliers star built the latest model.
Unique 'bigs' in 2018 draft
Casey Sapio-USA TODAY Sports

After 2017's great PG draft, bigs are expected to dominate 2018. Here's what makes the top seven so intriguing to NBA scouts and how they could rise over the course of the season.
David Sherman/NBAE via Getty Images

In a Q&A with ESPN, the Minnesota Timberwolves star explains why he thinks the league should revisit marijuana's inclusion on the banned substances list.
Stephen R. Sylvanie-USA TODAY Sports

Five years ago, Kyle Kuzma says he "didn't really know how to play basketball." But he has used an unrelenting work ethic and countless hours of film study to become one of the best rookies in the NBA.

It's not too late to play!