Rockets
NBA
CP3's altercation with Clips deeper than basketball?
Stephen A. Smith connects Chris Paul's altercation with the Clippers to the PG's decision to exit Los Angeles in free agency.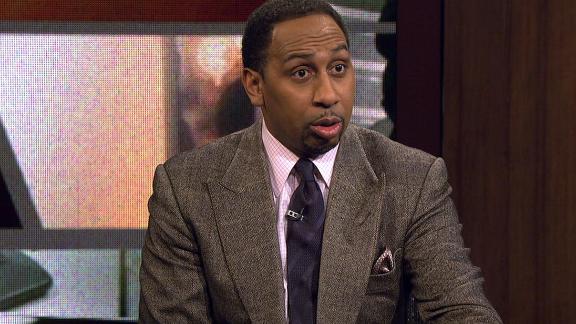 CP3's first game against Clippers filled with drama.
Chris Paul returns to the Staples Center to face off against his former team, and the reunion runs high with emotions and ejections.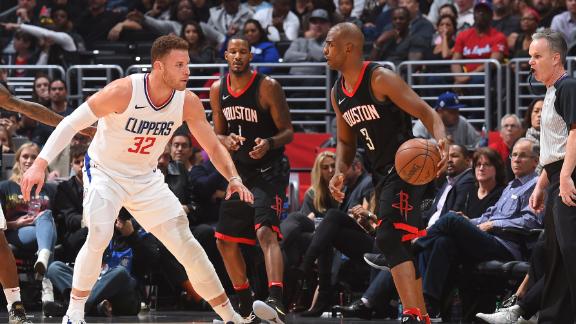 Men Basketball Recruiting
HS stars join some of NBA's best on McDonald's All-American roster.
Before they were NBA greats LeBron James, Michael Jordan, Kevin Durant and many others played in the McDonalds All American Game. Now some of the most highly-recruited players in the country will get their chance.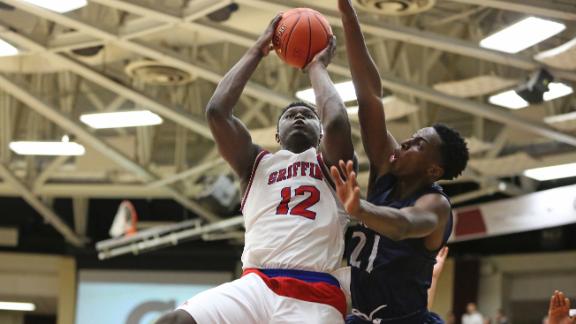 Stephen A.: Cavs-Warriors rivalry 'nonexistent.'
Stephen A. Smith says the rivalry between Golden State and Cleveland is dying unless the Cavs can pull off a blockbuster trade.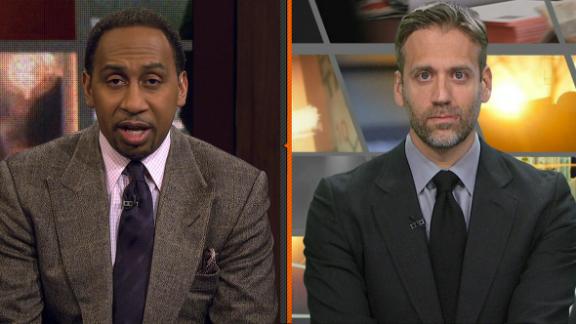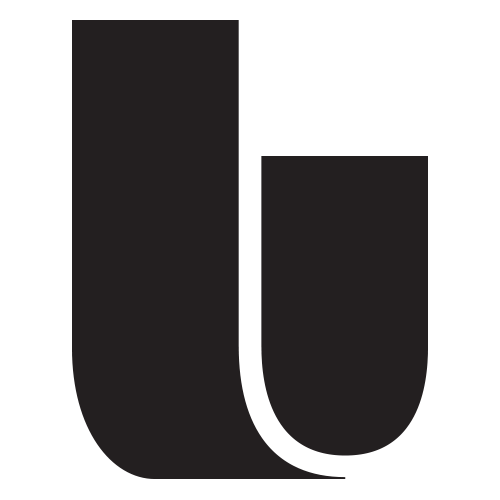 The Undefeated
Dr. King's impact felt 50 years later.
Rachel Nichols discusses the importance of Martin Luther King Jr. and the impact he left on both athletes and sports.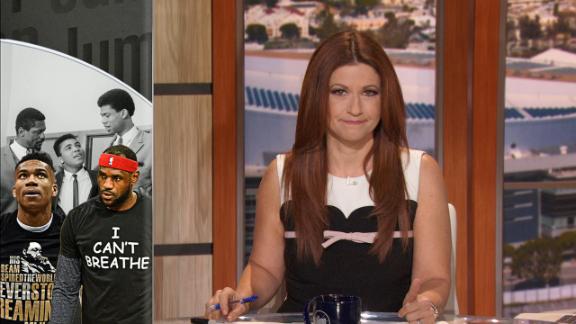 Lakers
NBA
Is Magic looking to move on from Walton?
Stephen A. Smith reads between the lines of Magic Johnson's public support of head coach Luke Walton in the wake of LaVar Ball's public criticism.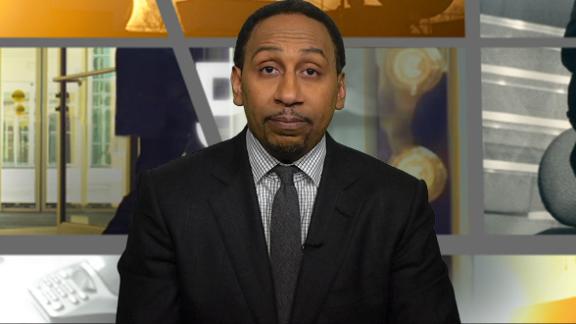 Lakers
NBA
Customize ESPN
NBA Jam's 25th anniversary
Midway

It's the 25th anniversary of NBA JAM, a game that helped grow the league's popularity back in 1993.
Ezra Shaw/Getty Images

The inside story of Irving's last year in Cleveland, from his relationship with LeBron James to his demand to leave to what he is hoping to find as a member of the Boston Celtics.
Lonzo Ball's glaring weakness
AP Photo/Tony Dejak

The Lakers drafted Lonzo Ball to be the star of their post-Kobe era. There's just one (possibly insurmountable) problem: Dude can't score.
Kevin C. Cox/Getty

Wondering whether your favorite team could make a deal to land a superstar? Just enter the teams and players into our NBA Trade Machine and we'll tell you if the league's trade rules would allow it.