Top Headlines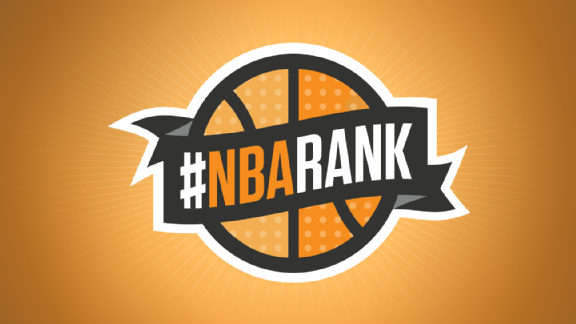 #NBArank
Bradley stuns Cavs with last-second shot.
Avery Bradley comes up huge for Boston as his game winner rattles around the rim to take Game 3 in Cleveland.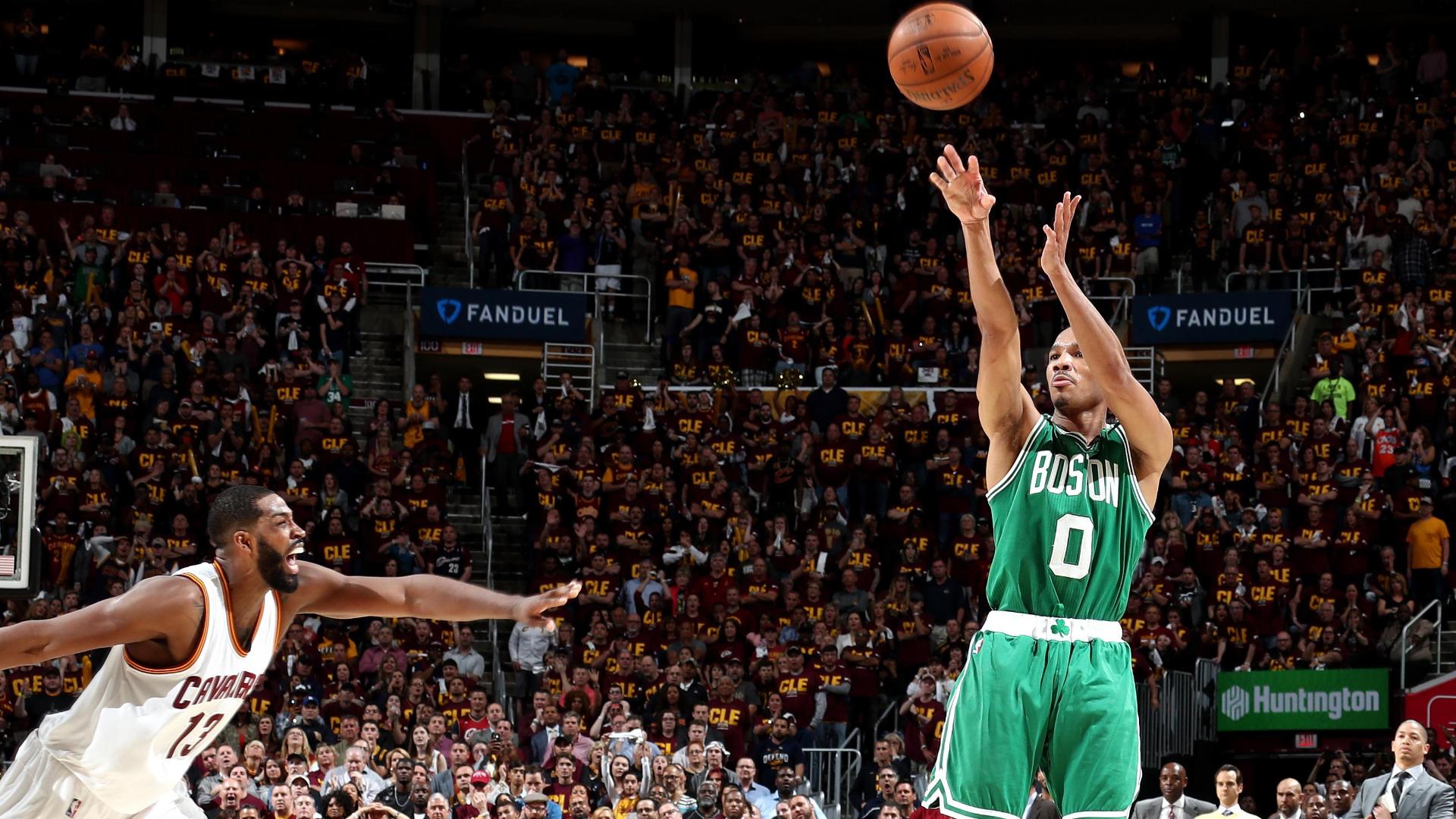 Cavaliers
NBA
LeBron 'didn't have it' in Game 3 stunner.
James established some career lows in the Cavs' shocking loss.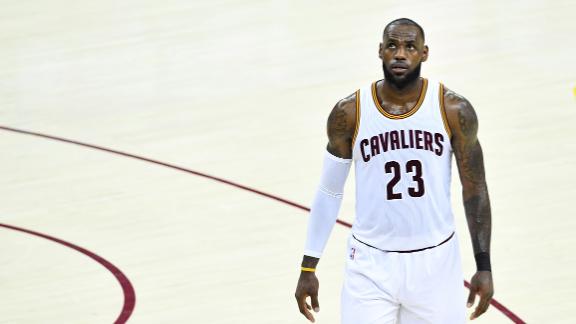 Cavaliers
NBA
Cavaliers
NBA
Stephen A: No more excuses for Cavs if they lose again to Celtics.
Stephen A. Smith gives the Cavaliers a pass for having a bad night in Game 3, but he won't cut the team any more slack.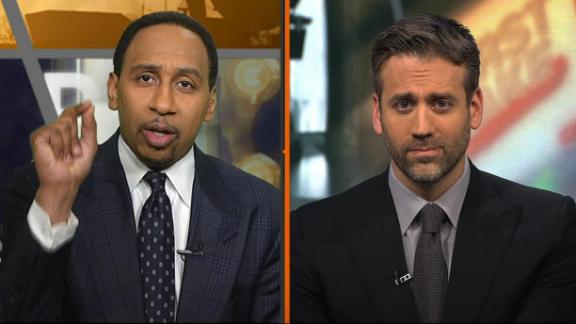 Cavaliers
NBA
Celtics
NBA
NBA
Smart's career game saves the Celts.
Marcus Smart steps into Isaiah Thomas' role and draws praise on both sides of the court for a poised performance.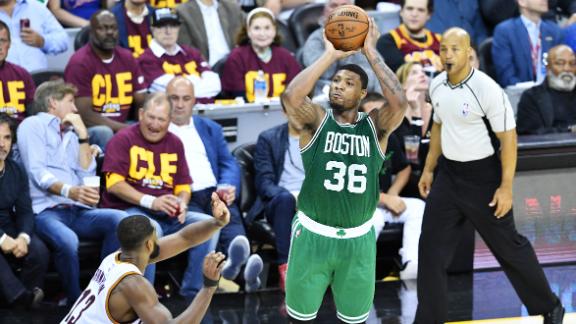 Celtics
NBA
Celtics
NBA
Celtics
NBA
Thomas told doctors to put him back in game.
Brad Stevens shares his thoughts on why he kept Isaiah Thomas out for the remainder of Game 2, despite Thomas' desire to return.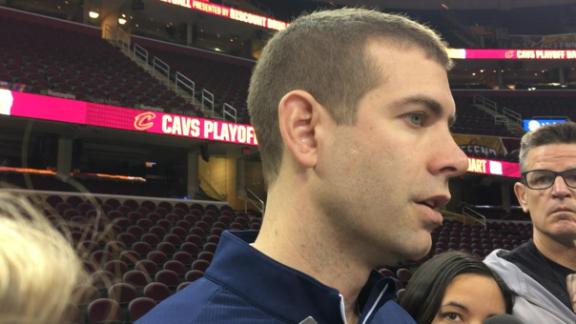 Spurs
NBA
Manu's nutmeg wows crowd, but KD walks away the winner.
Manu Ginobili pulled off an impressive move, while Kevin Durant's 33 points sunk the Spurs as the Warriors went up 3-0 in the Western Conference finals.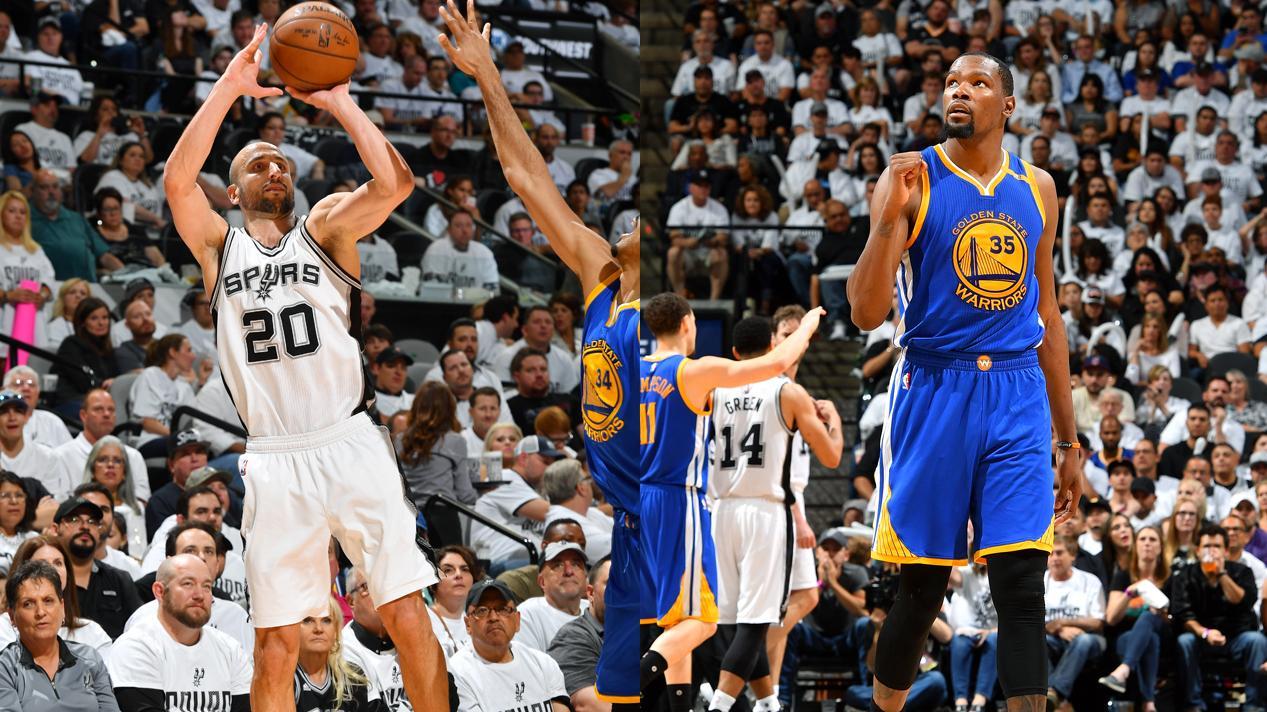 NBA
Customize ESPN
Nathaniel S. Butler/NBAE/Getty Images

What was your team's biggest lottery blunder? Which player was its greatest pick? ESPN's Chad Ford and Kevin Pelton retrace each franchise's greatest victories and what-ifs.
Jennifer Buchanan/USA TODAY Sports

The 2017 NBA draft order is set. Chad Ford updates his mock draft with picks for the Celtics, Lakers, Sixers, Knicks and more, based on team needs and intel from league insiders.
Ball family grabs attention
Marcus Smith for ESPN

No, LaVar Ball will not stop talking. Not until it gets him and his family everything they want, starting with oldest son Lonzo in a Lakers uniform.
Jesse D. Garrabrant/NBAE/Getty Images

A daily look at the Basketball Power Index projections for the NBA playoffs, broken down by series.