Klay rises to the occasion in elimination games
Saturday night was not the first time Klay Thompson shot lights out down 3-2 in the Western Conference finals.
Splash Bros. pour it on in second half
Klay Thompson and Steph Curry put on a clinic in the 2nd half, draining 11 of their 14 3-pointers, and send the series back to Houston for Game 7.
KD, Steph dodge question about '16 playoff in OKC
Kevin Durant asks "please don't go there" when a reporter starts to ask about the Thunder-Warriors series, when OKC blew a 3-2 series lead.
Stephen A. marvels at Warriors' 3-point attack
Stephen A. Smith calls the Warriors' performance "an aerial assault the likes we have not seen in quite a while."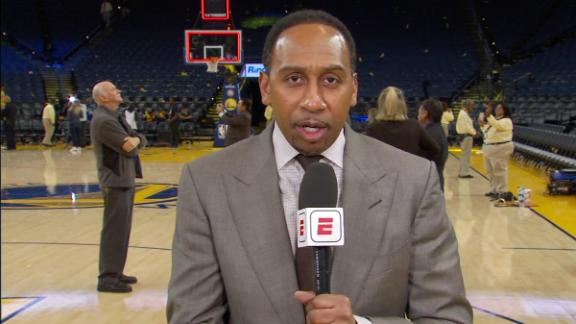 Warriors use 3 ball to force Game 7
The Warriors start slow, but come alive behind the arc, sinking 16 3-pointers to send the Western Conference Finals back to Houston for Game 7.
Swaggy P says Rodman came to him in a dream
Nick Young shares that Dennis Rodman crashed his dream and told him "you're gonna play a little defense."
Draymond on Game 7: 'This is what you live for'
Draymond Green says in the second half the Warriors flipped a switch and played as if their lives were "on the line."
Steph says Warriors 'woke up' in second half
Steph Curry talks about how the Warriors were able to turn things around in the second half and how they plan to approach Game 7.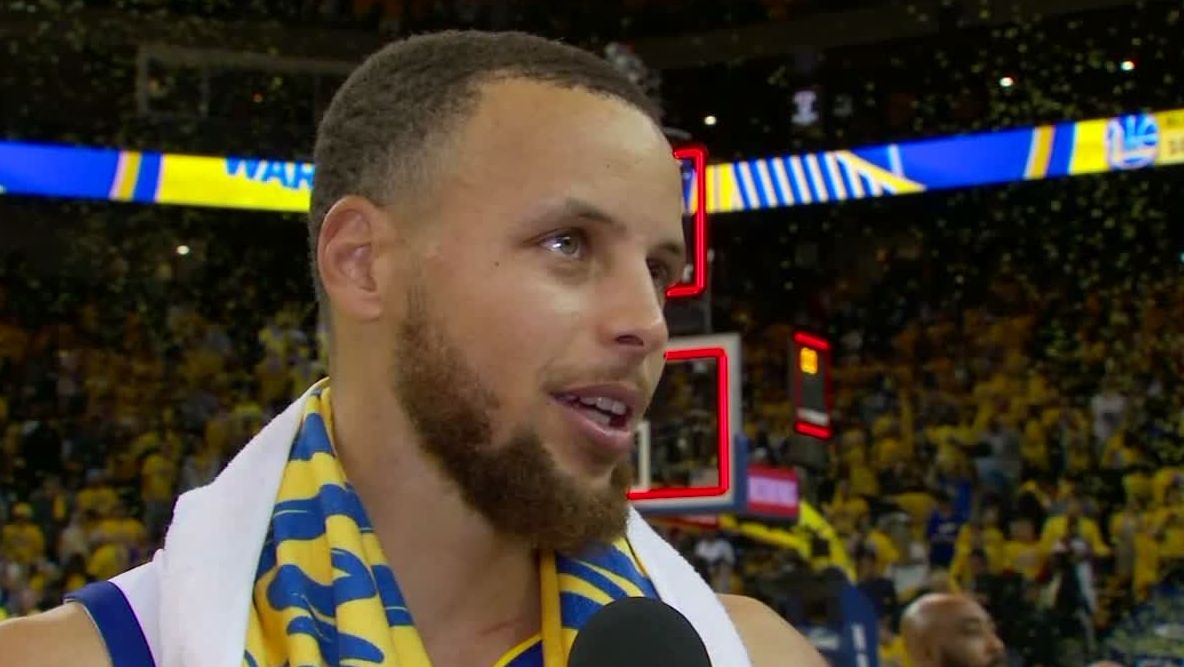 Thompson says Warriors worked too hard to go home
Klay Thompson explains how the Warriors forced a Game 7 in Houston and what they need to do to win on Monday.
McCaw makes his return to the court
After taking a scary fall back in March, Warriors guard Patrick McCaw makes his return to the court late in Game 6 and hits a jumper.
Warriors' lights out shooting sends series back to Houston
Klay Thompson scores 35 points and Steph Curry adds 29, combining for 14 3-pointers, to defeat the Rockets and force Game 7.
Klay jokes 'I was born for it'
When asked about his huge Game 6 in the Western Conference finals two years ago, Klay Thompson credits hard work before making a joke.
D'Antoni excited for Warriors in H-Town
Mike D'Antoni talks about what it means to be at home for Game 7 and CP3's status, joking he "was in pre-med" but doesn't know the specifics.
Bell rises for filthy putback dunk
Jordan Bell soars to the rim for a putback jam in the 4th quarter of Game 6.
Steph drills 3 in front of Houston bench
Steph Curry hits a corner 3-pointer in the midst of a 4th-quarter run from Golden State.
NBA Draft
Where will Doncic land in NBA Draft?
Jonathan Givony calls Slovenian prospect Luka Doncic "the best pure basketball player in the draft."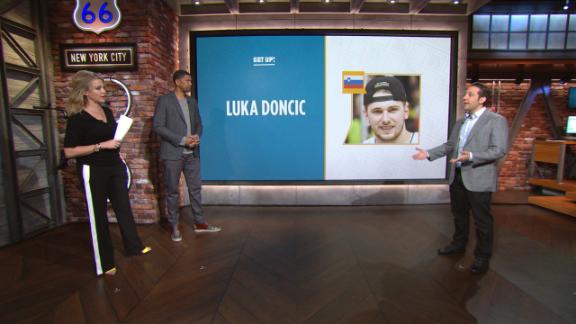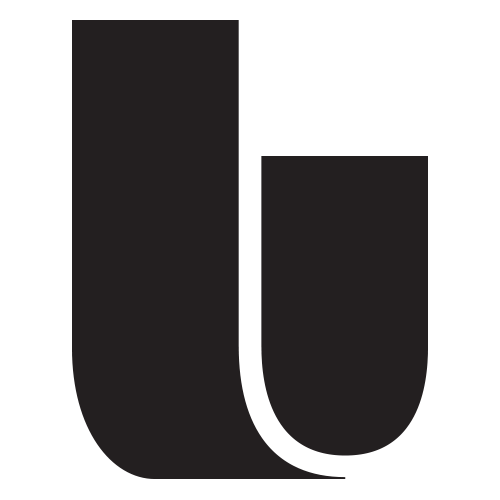 The Undefeated on The Rockets

World Fame 100
ESPN The Magazine
Customize ESPN
Kyle Korver's perseverance
Melissa Majchrzak/NBAE/Getty Images

Despite the sudden loss of his youngest brother, Cavs guard Kyle Korver has managed to play his best.
The scariest three minutes in the NBA
Diego Patino

By the time opponents know what's hit them, it's already too late. This is how the Warriors crush -- and how the NBA fails to fight back.
Kawhi, Pop and the NBA's most fascinating mystery
Soobum Im/USA TODAY Sports

What's behind the tension between the Spurs and Kawhi Leonard's camp? And how will the NBA's most fascinating mystery end?
Russell Westbrook's fashion
ESPN Illustration

Russ does what he wants -- on and off the court. We tracked every outfit the NBA's biggest fashion star wore this season. But even if you think you can pull off Westbrook's look, it'll cost you.