Click the pics below to read the bios of our top 12 Euroleague/NBA stars.
Luis Scola
TAU Ceramica
Luis Scola
Houston Rockets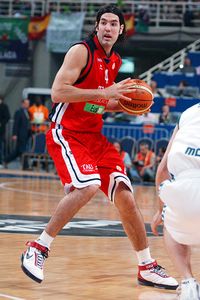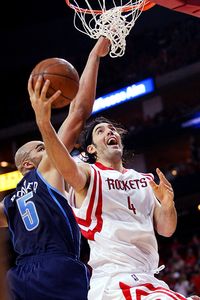 Scola's rookie success with the Rockets suggests the Argentine forward is going to be the latest in a long list of Euro alumni to make their mark on the NBA.
At the age of 18, Scola took advantage of his dual citizenship to move to Spain, where he helped little-known Gijon earn a promotion from the second division to the top division of the Spanish league. A move to a larger Spanish team quickly followed, as Scola spent the next seven years with TAU. Within two years, his reputation had grown so much that the San Antonio Spurs took him 55th in the 2002 NBA draft.
In Spain, Scola helped TAU to the 2002 league championship as well as victories in three Spanish cup and three Spanish Supercup finals. But despite reaching the Euroleague final in 2001 and in three straight years during 2005-07, TAU fell short of the ultimate prize. Scola, however, did share in some of Manu Ginobili's national team successes, most notably the silver medal at the 2002 World Championship and the 2004 Olympic gold.
Scola's attempts to move to the United States were delayed by complicated buyout clauses in his contract, but he was finally able to make the move last summer after the Spurs traded him to the Rockets.
Photo credits: (l-r) Euroleague.net, Stephen Dunn/Getty Images
Ian Whittell covers basketball for The Times of London.