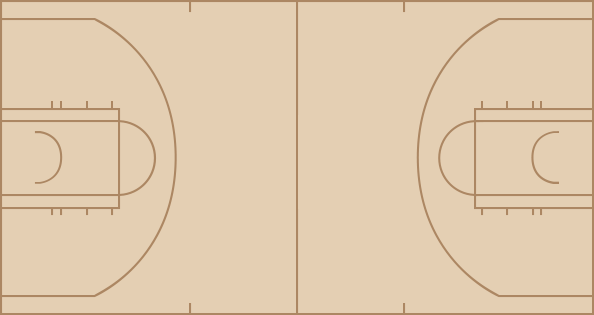 Wizards
time
TEAM
PLAY
SCORE
12:00
Martell Webster vs. Zaza Pachulia (Martell Webster gains possession)
0 - 0
11:37
Marcin Gortat lost ball turnover (O.J. Mayo steals)
0 - 0
11:36
O.J. Mayo lost ball turnover
0 - 0
11:33
Martell Webster vs. Khris Middleton (Martell Webster gains possession)
0 - 0
11:19
Marcin Gortat makes 11-foot jumper (Martell Webster assists)
2 - 0
10:56
O.J. Mayo makes 27-foot three point jumper (Khris Middleton assists)
2 - 3
10:48
John Wall bad pass (Ersan Ilyasova steals)
2 - 3
10:45
Ersan Ilyasova makes layup
2 - 5
10:22
Martell Webster traveling
2 - 5
10:04
Ersan Ilyasova makes 21-foot jumper (Brandon Knight assists)
2 - 7
9:42
John Wall bad pass
2 - 7
9:33
Khris Middleton makes layup (Ersan Ilyasova assists)
2 - 9
9:25
Wizards 20 Sec. timeout
2 - 9
9:12
Martell Webster misses layup
2 - 9
9:11
Khris Middleton defensive rebound
2 - 9
9:02
Ersan Ilyasova misses 26-foot three point jumper
2 - 9
9:00
Trevor Ariza defensive rebound
2 - 9
8:38
John Wall misses 24-foot three point jumper
2 - 9
8:37
O.J. Mayo defensive rebound
2 - 9
8:32
Khris Middleton traveling
2 - 9
8:18
Martell Webster misses 23-foot three point jumper
2 - 9
8:15
Ersan Ilyasova defensive rebound
2 - 9
8:07
O.J. Mayo makes 22-foot jumper
2 - 11
7:52
Marcin Gortat makes jumper
4 - 11
7:35
Brandon Knight traveling
4 - 11
7:18
Marcin Gortat makes 11-foot jumper
6 - 11
7:03
Zaza Pachulia bad pass (Nene steals)
6 - 11
6:50
Zaza Pachulia shooting foul (Nene draws the foul)
8 - 11
6:50
Nene makes free throw 1 of 2
7 - 11
6:50
Nene makes free throw 2 of 2
8 - 11
6:37
Brandon Knight bad pass (Trevor Ariza steals)
8 - 11
6:33
Trevor Ariza offensive foul (Ersan Ilyasova draws the foul)
8 - 11
6:33
Trevor Ariza turnover
8 - 11
6:07
Brandon Knight misses 21-foot jumper
8 - 11
6:07
Marcin Gortat defensive rebound
8 - 11
5:48
Martell Webster makes three point jumper (John Wall assists)
11 - 11
5:41
Bucks Full timeout
11 - 11
5:26
Ersan Ilyasova bad pass
11 - 11
5:13
John Wall misses 18-foot jumper
11 - 11
5:13
Khris Middleton defensive rebound
11 - 11
5:03
Khris Middleton makes 25-foot three point jumper (Brandon Knight assists)
11 - 14
4:43
Martell Webster makes dunk (Nene assists)
13 - 14
4:31
John Henson enters the game for Zaza Pachulia
13 - 14
4:31
Caron Butler enters the game for Khris Middleton
13 - 14
4:31
Jan Vesely enters the game for Nene
13 - 14
4:20
O.J. Mayo misses 18-foot jumper
13 - 14
4:18
Martell Webster defensive rebound
13 - 14
4:13
Jan Vesely makes two point shot (John Wall assists)
15 - 14
3:48
O.J. Mayo misses 25-foot three point jumper
15 - 14
3:47
John Henson offensive rebound
15 - 14
3:45
John Henson misses 4-foot hook shot
15 - 14
3:44
Jan Vesely defensive rebound
15 - 14
3:36
Marcin Gortat makes layup
17 - 14
3:01
O.J. Mayo makes 14-foot two point shot (Ersan Ilyasova assists)
17 - 16
3:01
Trevor Ariza misses 29-foot three point jumper
17 - 16
3:01
John Henson defensive rebound
17 - 16
2:46
O.J. Mayo makes 21-foot jumper (Brandon Knight assists)
17 - 18
2:28
Marcin Gortat makes layup (John Wall assists)
19 - 18
2:28
John Henson shooting foul (Marcin Gortat draws the foul)
19 - 18
2:28
Wizards Full timeout
19 - 18
2:28
Garrett Temple enters the game for Trevor Ariza
19 - 18
2:28
Luke Ridnour enters the game for Ersan Ilyasova
19 - 18
2:28
Ekpe Udoh enters the game for Brandon Knight
19 - 18
2:28
Marcin Gortat misses free throw 1 of 1
19 - 18
2:28
John Henson defensive rebound
19 - 18
2:18
Caron Butler makes 25-foot three point jumper (John Henson assists)
19 - 21
2:00
Martell Webster makes 18-foot jumper (Marcin Gortat assists)
21 - 21
1:36
John Henson misses 12-foot jumper
21 - 21
1:35
Marcin Gortat defensive rebound
21 - 21
1:08
John Wall makes jumper
23 - 21
1:05
Garrett Temple personal foul (O.J. Mayo draws the foul)
23 - 21
0:59
Gary Neal enters the game for O.J. Mayo
23 - 21
0:59
Eric Maynor enters the game for John Wall
23 - 21
0:59
Kevin Seraphin enters the game for Marcin Gortat
23 - 21
0:54
Gary Neal misses 9-foot jumper
23 - 21
0:53
Bucks offensive team rebound
23 - 21
0:34
Ekpe Udoh makes 12-foot jumper (John Henson assists)
23 - 23
0:25
Ekpe Udoh personal foul (Kevin Seraphin draws the foul)
23 - 23
0:15
Martell Webster makes layup (Eric Maynor assists)
25 - 23
0:01
Luke Ridnour misses 22-foot jumper
25 - 23
0:00
Bucks offensive team rebound
25 - 23
0:00
End of the 1st Quarter
25 - 23

time
TEAM
PLAY
SCORE
11:37
Luke Ridnour makes layup (Gary Neal assists)
25 - 25
11:11
Eric Maynor misses 30-foot three point jumper
25 - 25
11:08
John Henson defensive rebound
25 - 25
10:44
John Henson makes 8-foot jumper (Gary Neal assists)
25 - 27
10:36
Jan Vesely bad pass
25 - 27
10:22
Jan Vesely shooting foul (John Henson draws the foul)
25 - 27
10:22
John Henson makes free throw 1 of 2
25 - 28
10:22
John Henson misses free throw 2 of 2
25 - 28
10:19
Kevin Seraphin defensive rebound
25 - 28
10:07
Caron Butler personal foul (Kevin Seraphin draws the foul)
27 - 28
10:07
Garrett Temple makes free throw 1 of 2
26 - 28
10:07
Garrett Temple makes free throw 2 of 2
27 - 28
9:55
Ekpe Udoh bad pass
27 - 28
9:55
Trevor Ariza enters the game for Martell Webster
27 - 28
9:45
Eric Maynor makes 26-foot three point jumper (Garrett Temple assists)
30 - 28
9:27
Gary Neal misses 26-foot three point jumper
30 - 28
9:26
Jan Vesely defensive rebound
30 - 28
9:17
Jan Vesely misses 4-foot jumper
30 - 28
9:15
John Henson defensive rebound
30 - 28
9:00
Kevin Seraphin shooting foul (Ekpe Udoh draws the foul)
30 - 28
9:00
Ekpe Udoh makes free throw 1 of 2
30 - 29
9:00
Ekpe Udoh makes free throw 2 of 2
30 - 30
8:47
John Henson blocks Kevin Seraphin 's 4-foot jumper
30 - 30
8:47
Wizards offensive team rebound
30 - 30
8:47
Official timeout
30 - 30
8:41
Garrett Temple makes 21-foot jumper (Trevor Ariza assists)
32 - 30
8:15
Ekpe Udoh makes 7-foot two point shot (Caron Butler assists)
32 - 32
7:56
Kevin Seraphin makes 17-foot jumper (Eric Maynor assists)
34 - 32
7:31
John Henson makes 7-foot two point shot
34 - 34
7:18
John Henson personal foul (Jan Vesely draws the foul)
34 - 34
7:18
Zaza Pachulia enters the game for John Henson
34 - 34
7:11
Eric Maynor misses 20-foot jumper
34 - 34
7:11
Ekpe Udoh defensive rebound
34 - 34
6:50
Gary Neal makes 24-foot three point jumper (Caron Butler assists)
34 - 37
6:41
Trevor Ariza misses 22-foot jumper
34 - 37
6:41
Garrett Temple offensive rebound
34 - 37
6:35
Eric Maynor misses 26-foot three point jumper
34 - 37
6:35
Ekpe Udoh defensive rebound
34 - 37
6:18
Zaza Pachulia bad pass (Jan Vesely steals)
34 - 37
6:09
Trevor Ariza makes three point jumper (Garrett Temple assists)
37 - 37
5:58
Bucks Full timeout
37 - 37
5:58
Nene enters the game for Kevin Seraphin
37 - 39
5:58
Ersan Ilyasova enters the game for Ekpe Udoh
37 - 39
5:43
Caron Butler makes 21-foot jumper (Gary Neal assists)
37 - 39
5:26
Nene makes 17-foot jumper (Garrett Temple assists)
39 - 39
5:09
Caron Butler misses three point jumper
39 - 39
5:09
Eric Maynor defensive rebound
39 - 39
5:01
Trevor Ariza misses three point jumper
39 - 39
5:00
Ersan Ilyasova defensive rebound
39 - 39
4:56
Ersan Ilyasova bad pass (Jan Vesely steals)
39 - 39
4:48
Garrett Temple makes layup (Eric Maynor assists)
41 - 39
4:28
Gary Neal misses 18-foot jumper
41 - 39
4:26
Jan Vesely defensive rebound
41 - 39
4:24
Ersan Ilyasova personal foul (Jan Vesely draws the foul)
41 - 39
4:24
O.J. Mayo enters the game for Caron Butler
41 - 39
4:24
Khris Middleton enters the game for Luke Ridnour
41 - 39
4:24
Brandon Knight enters the game for Gary Neal
41 - 39
4:24
Marcin Gortat enters the game for Jan Vesely
41 - 39
4:24
John Wall enters the game for Eric Maynor
41 - 39
4:01
Trevor Ariza misses 17-foot jumper
41 - 39
4:01
Bucks defensive team rebound
41 - 39
3:46
Zaza Pachulia makes jumper
41 - 41
3:32
Garrett Temple bad pass (Khris Middleton steals)
41 - 41
3:29
Khris Middleton bad pass (Garrett Temple steals)
41 - 41
3:27
Khris Middleton shooting foul (Trevor Ariza draws the foul)
41 - 41
3:27
Trevor Ariza makes free throw 1 of 2
42 - 41
3:27
Martell Webster enters the game for Garrett Temple
42 - 41
3:27
Trevor Ariza misses free throw 2 of 2
42 - 41
3:26
Khris Middleton defensive rebound
42 - 41
3:08
O.J. Mayo misses 19-foot jumper
42 - 41
3:06
John Wall defensive rebound
42 - 41
2:56
Marcin Gortat makes layup (Martell Webster assists)
44 - 41
2:38
Zaza Pachulia lost ball turnover (John Wall steals)
44 - 41
2:31
Nene makes layup (Trevor Ariza assists)
46 - 41
2:16
Brandon Knight misses 27-foot three point jumper
46 - 41
2:15
Nene defensive rebound
46 - 41
2:08
Nene traveling
46 - 41
2:08
Wizards Full timeout
46 - 41
1:55
Nene shooting foul (Zaza Pachulia draws the foul)
46 - 41
1:55
Zaza Pachulia misses free throw 1 of 2
46 - 41
1:55
Bucks offensive team rebound
46 - 41
1:55
Zaza Pachulia makes free throw 2 of 2
46 - 42
1:47
Khris Middleton kicked ball violation
46 - 42
1:39
John Wall misses 16-foot jumper
46 - 42
1:38
O.J. Mayo defensive rebound
46 - 42
1:31
O.J. Mayo misses layup
46 - 42
1:29
Zaza Pachulia misses layup
46 - 42
1:29
Zaza Pachulia offensive rebound
46 - 42
1:27
O.J. Mayo offensive rebound
46 - 42
1:24
Khris Middleton misses layup
47 - 42
1:24
Wizards defensive team rebound
46 - 42
1:24
Zaza Pachulia loose ball foul (Nene draws the foul)
47 - 42
1:24
Nene makes free throw 1 of 2
47 - 42
1:24
Ekpe Udoh enters the game for Zaza Pachulia
47 - 42
1:24
Garrett Temple enters the game for Trevor Ariza
47 - 42
1:24
Nene misses free throw 2 of 2
47 - 42
1:23
Ersan Ilyasova defensive rebound
47 - 42
1:10
Ersan Ilyasova makes jumper (O.J. Mayo assists)
47 - 44
0:49
Martell Webster misses 25-foot three point jumper
47 - 44
0:48
Garrett Temple offensive rebound
47 - 44
0:43
John Wall misses 18-foot jumper
47 - 44
0:42
O.J. Mayo defensive rebound
47 - 44
0:36
Ekpe Udoh makes layup (O.J. Mayo assists)
47 - 46
0:17
Khris Middleton personal foul (Nene draws the foul)
47 - 46
0:17
Nene makes free throw 1 of 2
48 - 46
0:17
Caron Butler enters the game for Khris Middleton
48 - 46
0:17
Nene makes free throw 2 of 2
49 - 46
0:17
Bucks 20 Sec. timeout
49 - 46
0:17
Jan Vesely enters the game for Nene
49 - 46
0:02
Ersan Ilyasova makes 22-foot jumper (Brandon Knight assists)
49 - 48
0:00
End of the 2nd Quarter
49 - 48

time
TEAM
PLAY
SCORE
11:41
Brandon Knight misses 11-foot jumper
49 - 48
11:41
Nene defensive rebound
49 - 48
11:18
Nene misses 6-foot jumper
49 - 48
11:17
Brandon Knight defensive rebound
49 - 48
11:10
O.J. Mayo misses layup
49 - 48
11:07
O.J. Mayo misses tip shot
49 - 48
11:07
O.J. Mayo offensive rebound
49 - 48
11:07
Wizards defensive team rebound
49 - 48
10:55
Trevor Ariza bad pass (Brandon Knight steals)
49 - 48
10:51
Khris Middleton makes dunk (Brandon Knight assists)
49 - 50
10:30
Trevor Ariza misses three point jumper
49 - 50
10:27
Khris Middleton defensive rebound
49 - 50
10:19
O.J. Mayo misses 25-foot three point jumper
49 - 50
10:17
Martell Webster defensive rebound
49 - 50
10:03
Nene lost ball turnover (O.J. Mayo steals)
49 - 50
9:57
Khris Middleton makes layup
49 - 52
9:40
John Wall makes 11-foot two point shot
51 - 52
9:17
Brandon Knight misses 25-foot three point jumper
51 - 52
9:15
Marcin Gortat defensive rebound
51 - 52
9:04
Trevor Ariza makes jumper (Martell Webster assists)
53 - 52
8:42
O.J. Mayo makes two point shot
53 - 54
8:18
Martell Webster makes 26-foot three point jumper (John Wall assists)
56 - 54
7:54
Khris Middleton bad pass (Trevor Ariza steals)
56 - 54
7:50
Trevor Ariza makes layup
58 - 54
7:50
Bucks Full timeout
58 - 54
7:35
Ersan Ilyasova makes 22-foot jumper (O.J. Mayo assists)
58 - 56
7:07
shot clock turnover
58 - 56
6:48
Ersan Ilyasova bad pass (John Wall steals)
58 - 56
6:43
John Wall misses layup
58 - 56
6:43
Bucks defensive team rebound
58 - 56
6:43
Trevor Ariza loose ball foul (Zaza Pachulia draws the foul)
58 - 56
6:31
Brandon Knight makes 26-foot three point jumper (Zaza Pachulia assists)
58 - 59
6:18
Martell Webster misses three point jumper
58 - 59
6:16
Brandon Knight defensive rebound
58 - 59
6:09
Brandon Knight misses 22-foot jumper
58 - 59
6:09
Marcin Gortat defensive rebound
58 - 59
5:58
John Wall makes 27-foot three point jumper (Marcin Gortat assists)
61 - 59
5:39
O.J. Mayo bad pass (John Wall steals)
61 - 59
5:37
John Wall out of bounds lost ball turnover
61 - 59
5:26
Brandon Knight bad pass
61 - 59
5:07
John Wall bad pass
61 - 59
4:56
O.J. Mayo makes 20-foot jumper (Khris Middleton assists)
61 - 61
4:33
John Wall makes 25-foot three point jumper (Martell Webster assists)
64 - 61
4:03
O.J. Mayo misses 39-foot three point jumper
64 - 61
4:03
Bucks offensive team rebound
64 - 61
4:03
Jan Vesely enters the game for Nene
64 - 61
4:03
John Henson enters the game for Zaza Pachulia
64 - 61
4:03
shot clock turnover
64 - 61
3:50
John Wall misses 25-foot three point jumper
64 - 61
3:49
Khris Middleton defensive rebound
64 - 61
3:47
John Wall shooting foul (Brandon Knight draws the foul)
64 - 61
3:47
Brandon Knight makes free throw 1 of 2
64 - 62
3:47
Caron Butler enters the game for Khris Middleton
64 - 62
3:47
Brandon Knight makes free throw 2 of 2
64 - 63
3:42
Gary Neal enters the game for O.J. Mayo
64 - 63
3:29
John Wall makes 18-foot jumper
66 - 63
3:09
Caron Butler misses three point jumper
66 - 63
3:08
Ersan Ilyasova offensive rebound
66 - 63
3:08
Luke Ridnour enters the game for Brandon Knight
66 - 63
3:08
Ekpe Udoh enters the game for Ersan Ilyasova
66 - 63
3:08
Garrett Temple enters the game for Trevor Ariza
66 - 63
2:46
Gary Neal misses 17-foot jumper
66 - 63
2:46
Wizards defensive team rebound
66 - 63
2:46
Wizards Full timeout
66 - 63
2:34
John Wall bad pass
66 - 63
2:15
Luke Ridnour makes three point jumper (Ekpe Udoh assists)
66 - 66
2:03
John Wall misses 14-foot jumper
66 - 66
2:02
Caron Butler defensive rebound
66 - 66
1:39
Luke Ridnour bad pass (Garrett Temple steals)
66 - 66
1:31
John Wall makes 26-foot three point jumper (Garrett Temple assists)
69 - 66
1:08
John Henson misses 9-foot hook shot
69 - 66
1:07
Marcin Gortat defensive rebound
69 - 66
1:02
Gary Neal shooting block foul (Jan Vesely draws the foul)
69 - 66
1:02
Jan Vesely makes free throw 1 of 2
70 - 66
1:02
Eric Maynor enters the game for John Wall
70 - 66
1:02
Jan Vesely makes free throw 2 of 2
71 - 66
0:51
Gary Neal makes 20-foot jumper (Ekpe Udoh assists)
71 - 68
0:34
Marcin Gortat lost ball turnover (Ekpe Udoh steals)
71 - 68
0:21
Caron Butler misses 25-foot three point jumper
71 - 68
0:20
Garrett Temple defensive rebound
71 - 68
0:02
Eric Maynor bad pass
71 - 68
0:01
Caron Butler misses 42-foot three point jumper
71 - 68
0:00
Bucks offensive team rebound
70 - 69
0:00
End of the 3rd Quarter
70 - 69

time
TEAM
PLAY
SCORE
11:45
Martell Webster misses 24-foot three point jumper
71 - 68
11:40
Jan Vesely offensive rebound
71 - 68
11:34
Marcin Gortat makes layup (Martell Webster assists)
73 - 68
11:18
John Henson misses 8-foot hook shot
73 - 68
11:15
Jan Vesely defensive rebound
73 - 68
10:53
Marcin Gortat makes jumper (Martell Webster assists)
75 - 68
10:37
Caron Butler misses 20-foot jumper
75 - 68
10:37
Bucks offensive team rebound
75 - 68
10:14
Gary Neal misses 12-foot jumper
75 - 68
10:11
Marcin Gortat defensive rebound
75 - 68
9:53
John Henson shooting foul (Marcin Gortat draws the foul)
76 - 68
9:53
Marcin Gortat makes free throw 1 of 2
76 - 68
9:53
Trevor Ariza enters the game for Martell Webster
76 - 68
9:53
Zaza Pachulia enters the game for John Henson
76 - 68
9:53
Ersan Ilyasova enters the game for Ekpe Udoh
76 - 68
9:53
Marcin Gortat misses free throw 2 of 2
76 - 68
9:47
Caron Butler defensive rebound
76 - 68
9:41
Gary Neal makes 27-foot three point jumper (Luke Ridnour assists)
76 - 71
9:25
Marcin Gortat makes 9-foot jumper (Eric Maynor assists)
78 - 71
9:14
Gary Neal misses 26-foot three point jumper
78 - 71
9:12
Marcin Gortat defensive rebound
78 - 71
9:06
Jan Vesely misses layup
78 - 71
9:03
Zaza Pachulia defensive rebound
78 - 71
9:00
Nene enters the game for Marcin Gortat
78 - 71
8:52
Garrett Temple personal foul (Zaza Pachulia draws the foul)
78 - 71
8:52
Official timeout
78 - 71
8:37
shot clock turnover
78 - 71
8:26
Nene misses 17-foot jumper
78 - 71
8:23
Caron Butler defensive rebound
78 - 71
8:04
Jan Vesely shooting foul (Gary Neal draws the foul)
78 - 73
8:04
Gary Neal makes free throw 1 of 2
78 - 72
8:04
Gary Neal makes free throw 2 of 2
78 - 73
8:04
Khris Middleton enters the game for Caron Butler
78 - 73
7:46
Garrett Temple steps out of bounds turnover
78 - 73
7:46
O.J. Mayo enters the game for Gary Neal
78 - 73
7:28
Khris Middleton makes 4-foot two point shot
78 - 75
7:13
Trevor Ariza out of bounds lost ball turnover
78 - 75
7:13
John Wall enters the game for Eric Maynor
78 - 75
7:13
Brandon Knight enters the game for Luke Ridnour
78 - 75
7:01
Brandon Knight bad pass (Jan Vesely steals)
78 - 75
6:54
Garrett Temple lost ball turnover (Zaza Pachulia steals)
78 - 75
6:54
Nene kicked ball violation
78 - 75
6:30
O.J. Mayo makes 28-foot three point jumper
78 - 78
6:09
Jan Vesely possession lost ball turnover
78 - 78
6:09
Martell Webster enters the game for Garrett Temple
78 - 78
5:54
Brandon Knight makes layup (Ersan Ilyasova assists)
78 - 80
5:52
Wizards Full timeout
78 - 80
5:52
Marcin Gortat enters the game for Jan Vesely
78 - 80
5:35
Martell Webster makes 26-foot three point jumper (John Wall assists)
81 - 80
5:20
Marcin Gortat blocks O.J. Mayo 's 10-foot jumper
81 - 80
5:18
Zaza Pachulia offensive rebound
81 - 80
5:11
Zaza Pachulia offensive foul (Nene draws the foul)
81 - 80
5:11
Ersan Ilyasova turnover
81 - 80
4:56
Nene misses jumper
81 - 80
4:54
Brandon Knight defensive rebound
81 - 80
4:39
Khris Middleton makes 20-foot jumper
81 - 82
4:18
John Wall misses 24-foot three point jumper
81 - 82
4:16
O.J. Mayo defensive rebound
81 - 82
4:11
O.J. Mayo makes layup
81 - 84
3:47
Martell Webster misses 15-foot jumper
81 - 84
3:46
Bucks defensive team rebound
81 - 84
3:31
Brandon Knight misses 8-foot jumper
81 - 84
3:30
Nene defensive rebound
81 - 84
3:20
Martell Webster misses 23-foot three point jumper
81 - 84
3:18
Zaza Pachulia defensive rebound
81 - 84
3:15
Bucks Full timeout
81 - 84
3:00
Brandon Knight misses 15-foot jumper
81 - 84
3:00
Martell Webster defensive rebound
81 - 84
2:41
Nene misses 4-foot hook shot
81 - 84
2:40
Ersan Ilyasova defensive rebound
81 - 84
2:31
O.J. Mayo misses 19-foot jumper
81 - 84
2:30
Martell Webster defensive rebound
81 - 84
2:18
Marcin Gortat misses jumper
81 - 84
2:17
O.J. Mayo defensive rebound
81 - 84
2:00
Brandon Knight misses layup
81 - 84
2:00
Nene defensive rebound
81 - 84
1:47
Trevor Ariza misses 26-foot three point jumper
81 - 84
1:47
Khris Middleton defensive rebound
81 - 84
1:42
Bucks 20 Sec. timeout
81 - 84
1:31
Marcin Gortat blocks O.J. Mayo's layup
81 - 84
1:29
Zaza Pachulia offensive rebound
81 - 84
1:27
Brandon Knight misses 24-foot three point jumper
81 - 84
1:24
Zaza Pachulia offensive rebound
81 - 84
1:10
Brandon Knight lost ball turnover (John Wall steals)
81 - 84
0:57
Martell Webster makes 24-foot three point jumper
84 - 84
0:57
O.J. Mayo shooting foul (Martell Webster draws the foul)
84 - 84
0:57
Martell Webster misses free throw 1 of 1
84 - 84
0:55
Khris Middleton defensive rebound
84 - 84
0:50
Bucks 20 Sec. timeout
84 - 84
0:41
O.J. Mayo bad pass (Trevor Ariza steals)
84 - 84
0:39
Trevor Ariza makes layup
86 - 84
0:23
Brandon Knight misses 16-foot jumper
86 - 84
0:19
Zaza Pachulia offensive rebound
86 - 84
0:15
Khris Middleton misses three point jumper
86 - 84
0:14
Nene defensive rebound
86 - 84
0:12
Khris Middleton personal take foul (Trevor Ariza draws the foul)
87 - 84
0:12
Trevor Ariza misses free throw 1 of 2
86 - 84
0:12
Wizards offensive team rebound
86 - 84
0:12
Trevor Ariza makes free throw 2 of 2
87 - 84
0:12
Bucks Full timeout
87 - 84
0:12
Garrett Temple enters the game for Marcin Gortat
87 - 84
0:06
O.J. Mayo makes 25-foot three point jumper
87 - 87
0:06
Wizards Full timeout
87 - 87
0:06
Gary Neal enters the game for Ersan Ilyasova
87 - 87
0:01
John Wall misses 5-foot jumper
87 - 87
0:00
Brandon Knight defensive rebound
87 - 87
0:00
End of the 4th Quarter
87 - 87

time
TEAM
PLAY
SCORE
5:00
Marcin Gortat vs. Zaza Pachulia (Ersan Ilyasova gains possession)
87 - 87
4:37
Ersan Ilyasova offensive foul (Nene draws the foul)
87 - 87
4:37
Ersan Ilyasova turnover
87 - 87
4:20
John Wall makes 20-foot jumper
89 - 87
4:03
Khris Middleton misses 19-foot jumper
89 - 87
4:01
Zaza Pachulia offensive rebound
89 - 87
3:56
Luke Ridnour makes 25-foot three point jumper (Ersan Ilyasova assists)
89 - 90
3:34
Marcin Gortat makes layup (Trevor Ariza assists)
91 - 90
3:15
Khris Middleton misses layup
91 - 90
3:14
Martell Webster defensive rebound
91 - 90
3:05
John Wall misses 17-foot jumper
91 - 90
3:03
Ersan Ilyasova defensive rebound
91 - 90
2:56
Luke Ridnour bad pass (John Wall steals)
91 - 90
2:54
Ersan Ilyasova personal foul (John Wall draws the foul)
91 - 90
2:38
Martell Webster misses 25-foot three point jumper
91 - 90
2:36
Zaza Pachulia defensive rebound
91 - 90
2:31
O.J. Mayo misses layup
91 - 90
2:31
Wizards defensive team rebound
91 - 90
2:21
Zaza Pachulia personal foul (Nene draws the foul)
91 - 90
2:10
Marcin Gortat makes layup (Martell Webster assists)
93 - 90
1:55
O.J. Mayo misses 14-foot jumper
93 - 90
1:54
Marcin Gortat defensive rebound
93 - 90
1:35
Trevor Ariza makes three point jumper (John Wall assists)
96 - 90
1:35
Bucks Full timeout
96 - 90
1:30
Khris Middleton misses 9-foot hook shot
96 - 90
1:28
Zaza Pachulia offensive rebound
96 - 90
1:14
Ersan Ilyasova makes layup (Zaza Pachulia assists)
96 - 92
0:53
Martell Webster misses three point jumper
96 - 92
0:52
Nene offensive rebound
96 - 92
0:30
John Wall misses 10-foot jumper
96 - 92
0:29
Nene offensive rebound
96 - 92
0:26
Luke Ridnour personal take foul (John Wall draws the foul)
96 - 92
0:25
Zaza Pachulia personal take foul (Marcin Gortat draws the foul)
96 - 92
0:25
Marcin Gortat makes free throw 1 of 2
97 - 92
0:25
Marcin Gortat makes free throw 2 of 2
98 - 92
0:25
Bucks 20 Sec. timeout
98 - 92
0:25
Garrett Temple enters the game for Marcin Gortat
98 - 92
0:20
Luke Ridnour misses 6-foot jumper
98 - 92
0:19
John Wall defensive rebound
98 - 92
0:19
Ersan Ilyasova personal foul (John Wall draws the foul)
100 - 92
0:19
John Wall makes free throw 1 of 2
99 - 92
0:19
John Wall makes free throw 2 of 2
100 - 92
0:14
O.J. Mayo misses 25-foot three point jumper
100 - 92
0:09
Nene defensive rebound
100 - 92
0:00
End of the 1st Overtime
100 - 92
0:00
End of Game
100 - 92
Anthony Davis, who had an ultrasonic debridement of his left knee last spring, is happy to be back on the court and says he's even more explosive now.

Kevin Garnett revisits his career highs and lows that have shaped him into the champion he is today.

As Kevin Garnett prepares for life after basketball, we look back at KG's iconic journey from being drafted to the Minnesota Timberwolves to winning the NBA championship with the Boston Celtics.
Regular Season Series
WSH wins series 3-1
2015-2016 Southeast Standings