PLAYER MATCHUPS
HEAT
PISTONS
K. Lowry

PG
K. Hayes

D. Robinson

SG
C. Cunningham

J. Butler

SF
S. Bey

P. Tucker

PF
J. Grant

B. Adebayo

C
I. Stewart

TEAM STATS (Regular Season)
HEAT
PISTONS
PPG
99.9
96.8
RPG
43.1
40.5
APG
20.6
24.0
FG%
47.821
45.486
FT%
69.957
72.718
3P%
.345
.384
PLAYOFF HISTORY
Championships: 1
Championships: 3
Last Championship: 2006
Last Championship: 2004
Last Season:
Lost in Eastern Conference finals
Last Season:
Lost in NBA Finals last year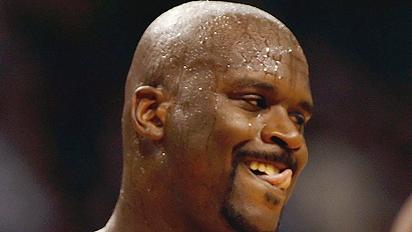 Miami ... Nice!
The flu bug bit Dwyane Wade before Friday's Game 6, but nothing was wrong with Shaquille O'Neal. The big fella delivered a herculean effort to carry the Heat to a 95-78 victory over the Pistons -- and their first appearance in the NBA Finals.
Story
|
Highlights

Scouts Inc.
The Heat need Shaquille O'Neal on the floor for 36-38 minutes and he needs to keep doing what he does best: get deep post-up position in the paint and just overpower Ben Wallace or anybody assigned to him. Shaq is averaging 14 field goal attempts per game and is shooting over 61 percent. The Heat should continue to make him the first option almost every time down the floor. Force feed the big man the ball and they will get results. After getting to the line 47 times in Game 4, the Heat did not get to the line enough in Game 5. When they did get to the line, they bricked their shots (6-for-20 ... 30 percent). Games 6 and possibly 7 will come down to little things: free throw shooting, rebounds, turnovers. The Heat need to aggressively attack the rim and shoot a reasonable percentage in the upcoming games. • Game 6 scouting report | Entire series scouting report
EXPERT PICKS

Anthony

Broussard

Hollinger

Sheridan

Stein

(In 6)

(In 7)

(In 7)

(In 6)

(In 6)
MORE FROM ESPN.com
What fuels Heat vets Payton, Mourning? NBA title

There's really only one reason why Gary Payton and Alonzo Mourning are still playing -- they want to win an NBA championship.

Sheridan: Detroit defense deflates LeBron in Game 7

It took a while, but the Detroit Pistons we've come to know showed up in the second half of Game 7 and put an abrupt end to LeBron James' playoff run, writes Chris Sheridan.