Our NBA experts weigh in on the biggest questions surrounding the 2010-11 season:
1. WILL THE LAKERS THREE-PEAT?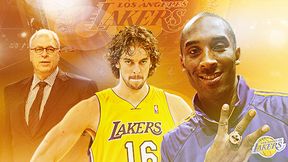 Henry Abbott, TrueHoop: The road to the title runs through Los Angeles! That, to me, is a silly bedtime story athletes like to tell themselves. Here, in reality, the road to the title goes through any good team you happen to face in the playoffs, whether it won a ring last season or not.
This season, the Lakers certainly could win. But Vegas ranks the Heat as the favorites, by a fairly long shot, so I'd bet the field.
2. ARE THE BULLS BACK?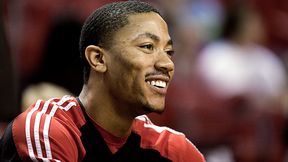 J.A. Adande, ESPN.com: "Bulls Back" to me means trophy parties in Grant Park, and they're not there yet.
If you were grading players, this roster might have the best GPA in the league, but the Chicago Bulls don't have that one A+ player it takes to win a championship, and they don't have enough to get through the star-studded top of the Eastern Conference.
3. WILL THE HEAT WIN 72?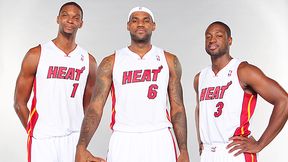 Kevin Arnovitz, TrueHoop: No, but that's not a reflection of their potential dominance (or lack thereof). Over the past decade, several elite teams have opted to pace themselves during the slog of the regular season. It's a formula that's worked for the Spurs and last season's Celtics.
If the Heat approach late March with 64 wins and a chance for 72, then they've probably sewn up the East's top seed. And if that's the case, why not give Wade, James and Bosh some rest before what's certain to be a brutal march to June?
4. WILL KEVIN DURANT BE MVP?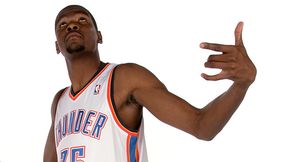 Chris Broussard, ESPN the Magazine: Yes, Kevin Durant will win the MVP award. Durant will lead the Oklahoma City Thunder to a top-three record in the Western Conference and perhaps the top seed. He'll lead the league in scoring a second straight year and improve his rebounding and defense.
Dwight Howard will finish a close second. Two-time MVP LeBron James will suffer because of voter fatigue. He'll have to average a near triple-double with the Heat approaching 72 wins to defend his award. Thus, Durant wins.
5. WHERE WILL MELO GO?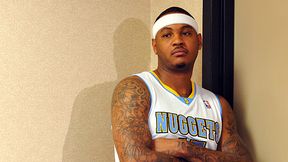 Larry Coon, ESPN.com: Carmelo Anthony, his suitors and the Denver Nuggets are eyeing each other like the final scene of "The Good, the Bad and the Ugly," watching to see who twitches first.
Will Melo expand his list of teams, or get nervous and extend with Denver to avoid the financial risk? Will another team up its offer, or maybe risk a trade without first securing an extension commitment from Melo? Or does Denver tire of this circus, accepting less just to get it over with? In the end, the New Jersey Nets have the means to win this gunfight and ride off into the sunset.
6. WILL WALL WIN ROY?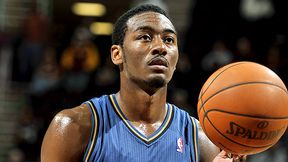 Chad Ford, ESPN.com: John Wall has a great chance at winning rookie of the year. He's got two things going for him. One, he's going to have the ball in his hands from Day 1 in Washington. Few rookies get to be the alpha-male on their teams out of the gate. Two, he's a dynamic guard who will make "SportsCenter" highlights on a regular basis.
However, one big obstacle stands in his way -- Blake Griffin, who was a monster in the preseason and may be the only rookie capable of out-highlighting Wall on a nightly basis. If Griffin stays healthy, he's my choice to win ROY.
7. BOSTON STILL BEAST OF THE EAST?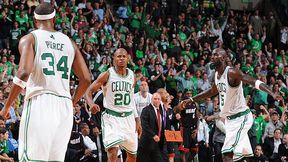 Chris Forsberg, ESPN Boston: Celtics coach Doc Rivers admitted that, even as defending Eastern Conference champs, the rights to that title moving forward might have been in jeopardy had Boston fallen to the Heat on Tuesday night. Instead, Boston only solidified its claim that the East goes through the TD Garden.
That said, Boston knows Miami is going to be better the next time they meet (in two short weeks, no less), and the Celtics have plenty to improve upon themselves to remain atop a beefed-up East.
8. KNICKS IN THE PLAYOFFS?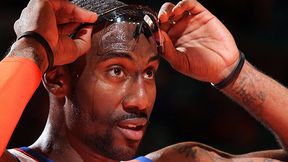 Nick Friedell, ESPN Chicago: Yep, the New York Knicks will sneak in if Amare stays healthy. Raymond Felton is a solid addition and should create even more shots for Danilo Gallinari.
Eddy Curry's expiring contract is one of the best bargaining chips in the league, so it's hard to imagine a scenario in which the Knicks don't land another big piece. If that piece ends up being Carmelo Anthony, then Mike D'Antoni may finally be able to create the type of offense he envisioned having since he left Phoenix.
9. ARE SUNS DONE?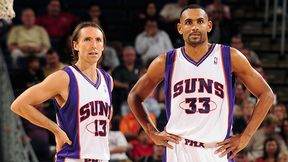 Tom Haberstroh, ESPN.com: The only way the Phoenix Suns can reach the playoffs is if they lead the league in shooting. Few teams have ever displayed a less capable rebounding frontcourt than what Phoenix put together this offseason, and opponents will feast on second-chance opportunities.
Sadly, a fourth straight .500/.400/.900 shooting campaign from Steve Nash won't be nearly enough.
10. CAN BLAKE GRIFFIN CARRY CLIPS?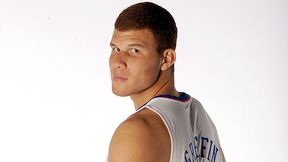 Zach Harper, Daily Dime Live: Griffin can certainly make the Clippers a household name again (and not in the laughable way, either). But the fate of his team and of his own Rookie of the Year candidacy rests in the hands of Baron Davis.
The combination of Griffin's outstanding impact and a motivated Davis can carry this team. However, unless Griffin can become a stellar point guard as well, this team still relies too much on Davis' mood.
11. HOW IS YAO?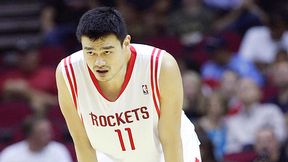 John Hollinger, ESPN.com: How's Yao? How about half-Yao? Both literally and figuratively, the Houston Rockets figure to get about half what they're used to from Yao Ming, their towering center. Literally, because he's on a 24-minute limit and won't play most back-to-backs, likely keeping him to 1,500-ish minutes this season instead of the 2,589 he played in 2008-09.
Figuratively, because he's "back" on only half the court so far. Scouts tell me his offensive game looks fine, but he's struggling mightily with his movement on defense.
12. CAN THE NBA AVOID A LOCKOUT?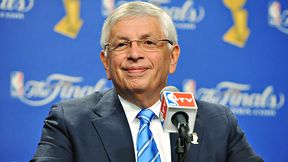 Tim Legler, ESPN: I do think the NBA can avoid a lockout, but significant compromise on both sides will have to take place for that to happen. The players need to accept that a market correction in terms of salaries is inevitable.
On the other side of the table, the owners cannot maintain their current position calling for that correction to be nearly 20 percent. There are numerous bargaining chips involved, but the percentage of total revenue going to each side is really what this is all about. Eventually, both sides need to feel a sense of urgency to avoid a catastrophic meltdown.
13. SHOULD WE EXPECT THE BLAZERS TO STAY HEALTHY?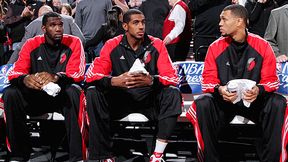 Dave McMenamin, ESPN Los Angeles: No. Why should we? Wouldn't surprise me if the Portland-area Men's Wearhouse was one of the few businesses to give bonuses to its employees during the recession last year because it kept Greg Oden, Brandon Roy, Marcus Camby and Joel Przybilla in fresh street clothes for so many games on the bench last season.
The injury bug has hit the team again -- Jeff Pendergraph tore his ACL, Wesley Matthews has been hampered by a sore Achilles' tendon, Camby's hip has hurt him and Przybilla and Oden are still on the shelf from last season.
14. HAVE THE CAVS HIT ROCK BOTTOM?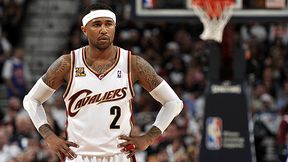 Jalen Rose, ESPN: Anytime you lose the reigning two-time MVP your team will take some big steps backward. Hiring Byron Scott as coach was the perfect remedy to help expedite the rebuilding process.
J.J. Hickson can average a double-double and Ramon Sessions will be the league's most improved player, if the minutes are there.
15. ARE WE SLEEPING ON THE JAZZ AND GRIZZ? (PERFECT IN PRESEASON)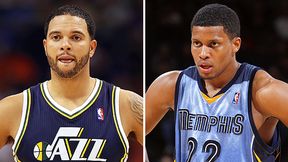 Ramona Shelburne, ESPN Los Angeles: I'd say more snoozing than sleeping. I love what the Utah Jazz did in the offseason, essentially swapping Carlos Boozer and Kyle Korver for Al Jefferson and Raja Bell. If Utah stays healthy, Jerry Sloan might finally win the Coach of the Year award.
I don't love the Memphis Grizzlies overpaying Rudy Gay, but it was a nice gesture to a fan base still irked about the Pau Gasol trade. Best-case scenario: Memphis becomes what the Atlanta Hawks were three years ago.
16. ARE THE MAGIC TOUGH ENOUGH?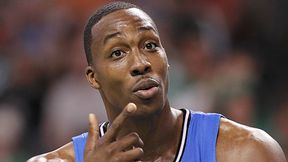 Chris Sheridan, ESPN.com: In terms of toughness, the two biggest questions the Magic have to answer are these:
(1) Does Dwight Howard have the mental toughness to concentrate on knocking down free throws? (2) And can Vince Carter trump the perception that he can be knocked around and knocked off his game?
If the answer is yes to both, then the Magic are tough enough.
17. CAN THE MAVS MAKE A MOVE IN THE WEST?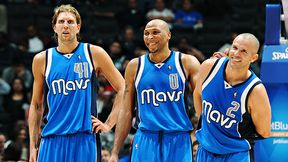 Marc Stein, ESPN.com: Only if they make a big M-O-V-E. After six seasons without one, the Mavs need another player at Dirk Nowitzki's level to return to the title mix. ... Which is why the Mavs were trying so hard to swing a significant trade in the summer.
Tyson Chandler and Brendan Haywood form the best center combo Nowitzki has ever played with, and Roddy Beaubois will have a much bigger role once that boot comes off his left foot. But they're looking at a rerun of last season if they can't acquire a legit second star between now and the trade deadline.
18. IS TIM DUNCAN IN DECLINE?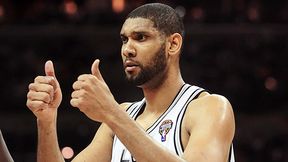 David Thorpe, Scouts Inc.: The short answer is yes, barely. Though it's very hard to see examples of this. He's still a king in the paint, on offense and the glass. Based on outstanding preseason success, he projects to be a hugely effective double-double guy this season.
But I see his decline on the defensive side of the floor, where his superior ball skills cannot make up for his age-induced drop in agility. He is still the anchor of an excellent defense, but he can no longer spearhead a suffocating (top three in the league) unit. Still, he remains a treasure.
19. WILL CP3 BE HAPPY?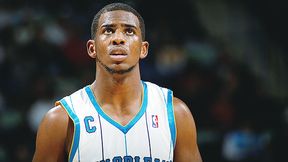 Michael Wallace, ESPN.com: Happy? Probably not. Content for now? Well, that's another issue. Credit Chris Paul for doing the necessary damage control to avoid publicly looking like a diva and a whiner in New Orleans after the summer trade talk. But the Hornets star has no choice but to see what improvements can be made this season before entering the escape year in his contract.
It's not in Paul's nature to do the Carmelo or LeBron thing. But if he sees no light at the end of Canal Street, he'll look to take I-10 right out of the Big Easy.
20. WILL RILEY RETURN TO SIDELINE?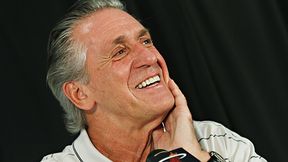 Brian Windhorst, ESPN.com: The answer from any member of the Heat would be an emphatic "No!" But behind the scenes, some of the coaches privately worry that a lackluster start after what turned out to be an erratic training camp because of injuries could apply some pressure.
Perhaps stung by what people assume he did to Stan Van Gundy, even if it isn't true, Riley keeps a distance from the sideline, at least publicly. But there's no doubt he is deeply involved, and if the situation merited it he would have to consider taking over the reins from Erik Spoelstra on the bench.