Now
Ramona Shelburne
@ramonashelburne
Before the Sixers closed out the Heat, @JJRedick told his teammates about the 2009 Magic. He left the Finals that y… twitter.com/i/web/status/9…
ESPN
@espn

Joel Embiid x Meek Mill #PhotoOfTheNight pic.twitter.com/Naslpxm2mv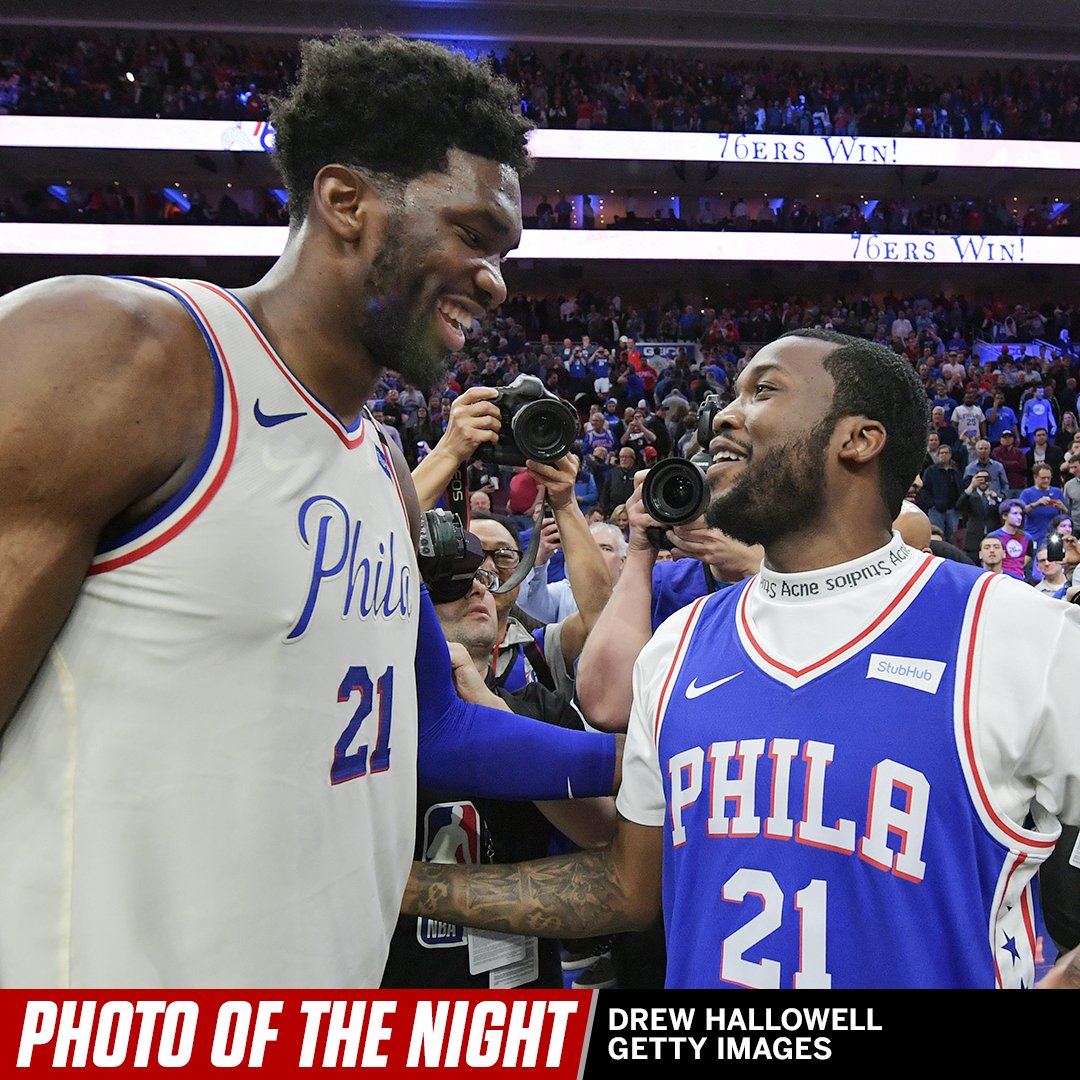 The Undefeated
@TheUndefeated
Can the new Shaq and Penny - Ben Simmons and Joel Embiid - make it to the #NBAFinals? The real Shaq and Penny say… twitter.com/i/web/status/9…
John Gasaway
@JohnGasaway
Since the NBA instituted the current one-and-done rule, 112 players have been drafted after their freshman seasons.… twitter.com/i/web/status/9…
Kevin Negandhi
@KNegandhiESPN
The @sixers outscored the Heat by 78 points in the second half during the 5-game series.. it's the largest 2nd-half… twitter.com/i/web/status/9…
Michael C. Wright
ESPN Staff Writer
Was an interesting postgame locker room and you got the feeling a lot of the guys think this team will look quite a bit different next season. Tony Parker was the first one out of there and onto the team bus. Saw some hugs and lots of handshakes in there. This team wasn't hanging its head in defeat, and it shouldn't have, given all it has endured this season. And I can't help but wonder how much Kawhi Leonard would have helped them had he been healthy.
Baxter Holmes
ESPN Staff Writer
Warriors forward Draymond Green closed his press conference with a message to Spurs head coach Gregg Popovich, who is mourning the death of his wife, Erin. Said Green: "When I look at life, when somebody pass away, we tend to think we're there for one day or two days and when we float away and think, like, their problem [goes] away. So I just want to send my love to Pop and his family, again. It was kind of a thing the first day it happened and then, like, it's gone. That probably don't leave for him so much. Love Pop and I send my prayers and best wishes to him and his family."
Baxter Holmes
ESPN Staff Writer
Spurs guard Manu Ginobili on his future: "I've been contemplating retirement forever. Nothing has changed. I just don't know. I'll let a month, two months go by and then I'll see how I feel. I'm not the type of guy that makes decisions on the fly, when you're upset, hurt or whatever. I usually let it sink in and see how it feels."
Marc J. Spears
The Undefeated
On whether he expects Stephen Curry back for Game 1 on Saturday versus New Orleans, Warriors guard Klay Thompson said: "I hope, but I'm not going to expect it."
NBA on ESPN
@ESPNNBA
Warriors need to work on their communication for Round 2 😂 pic.twitter.com/ShywqwniyW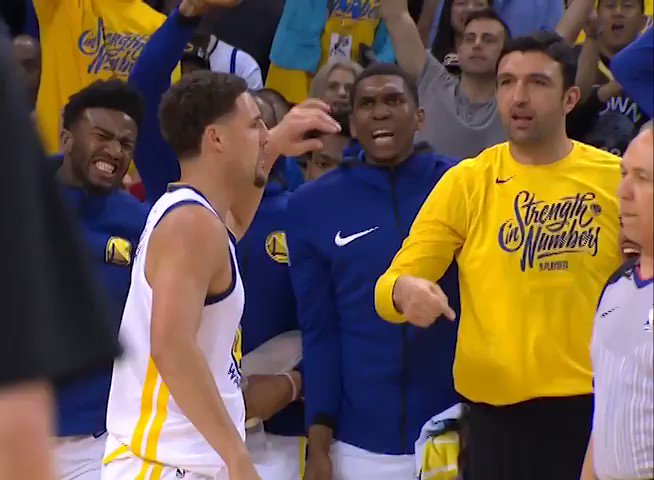 Marc J. Spears
The Undefeated
Pelicans head coach Alvin Gentry told The Undefeated on playing the Warriors in a second-round series: "Our guys have a hunger and they see an opportunity here and I think we'll play at our highs level and compete like crazy and then whatever happens from that we're willing to accept. I just say we just got to be able to compete to the point where we give ourselves an opportunity to win."
Baxter Holmes
ESPN Staff Writer
Warriors head coach Steve Kerr on Manu Ginobili: "I really hope that's not his last game. I told him I hope he keeps playing because he's been amazing for the league and so fun to watch night in and night out."