Now
Ramona Shelburne
@ramonashelburne
Another night, another flashback to Kobe 🔥 game twitter.com/nba/status/806…
Ian Begley
ESPN Staff Writer
There are certainly some question marks, but I think it's fair to say that the roster Phil Jackson put together looks promising after 21 games. The Knicks are three games over .500 for the first time since 2012-13 and have won nine of 12.
Tim MacMahon
ESPN Staff Writer
Gordon Hayward during Jazz's 7-1 run: 27 ppg, 49.6 FG%, 50 3%, 86.3 FT% with 10 free throws per game. He's dominating despite pain and swelling in his left ring finger, which he broke during training camp.
SportsCenter
@SportsCenter
John Wall led all scorers Tuesday night with 52 Pts. Who else got buckets? pic.twitter.com/JlCxQTvooV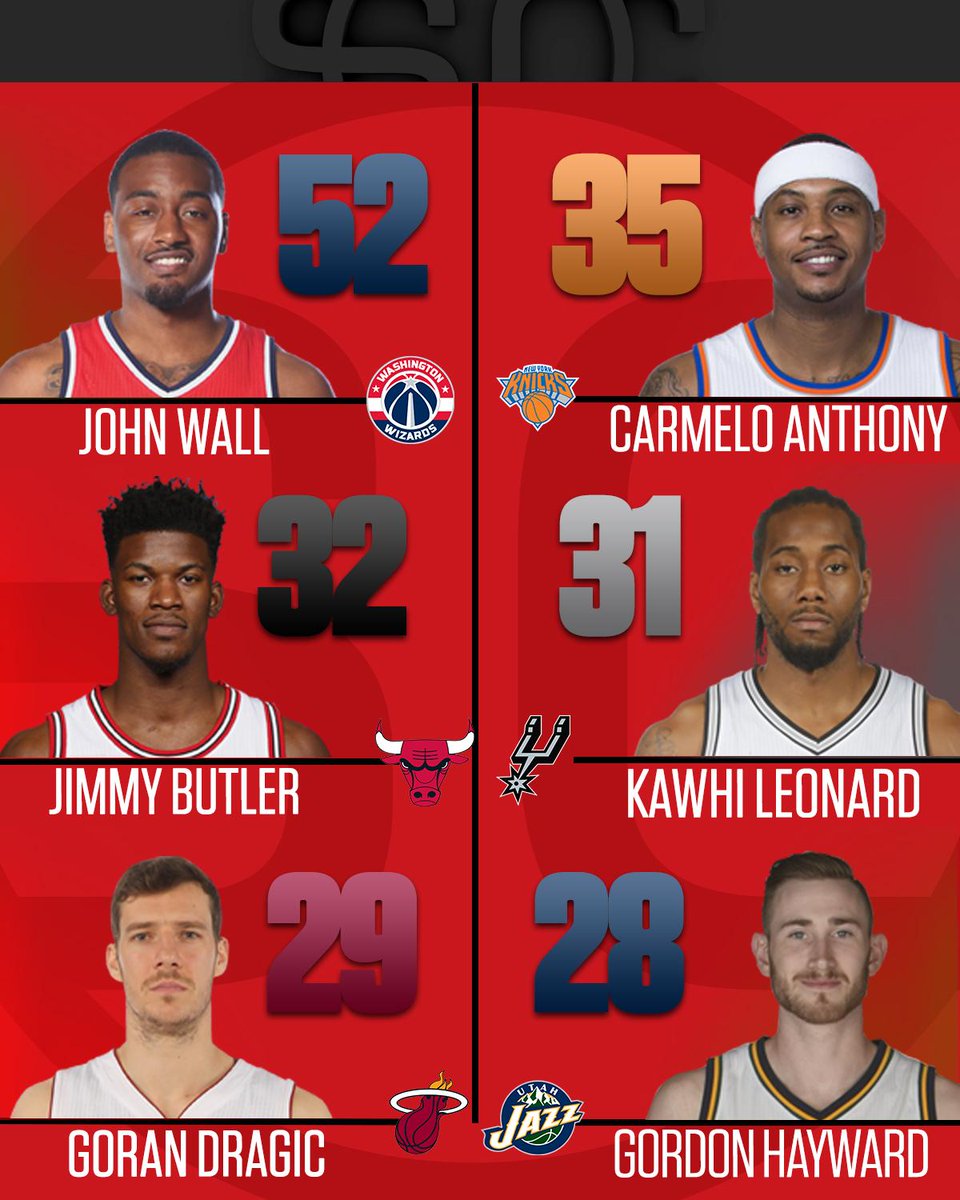 Tim MacMahon
ESPN Staff Writer
Zach Randolph to Memphis media after first game since mother Mae's death: "My mom was great, man. My mom was all I had, all we had. This is what I did it for. She was the rock of this family. It's just tough, but I'm going to continue to go hard for her and leave it all out there and do it for her. … She was my No. 1 fan. She watched every game. My phone would be ringing now."
SportsCenter
@SportsCenter
Rudy Gobert slams home the reverse dunk to seal the game for the Jazz. es.pn/2h4SEvV
NBA on ESPN
@ESPNNBA
🔥Win Streaks Extended Tonight🔥 NYK: 4 SA: 4 MEM: 4 UTAH: 3 ORL: 3 (DET: won 4 of last 5) pic.twitter.com/zxb6shjMAn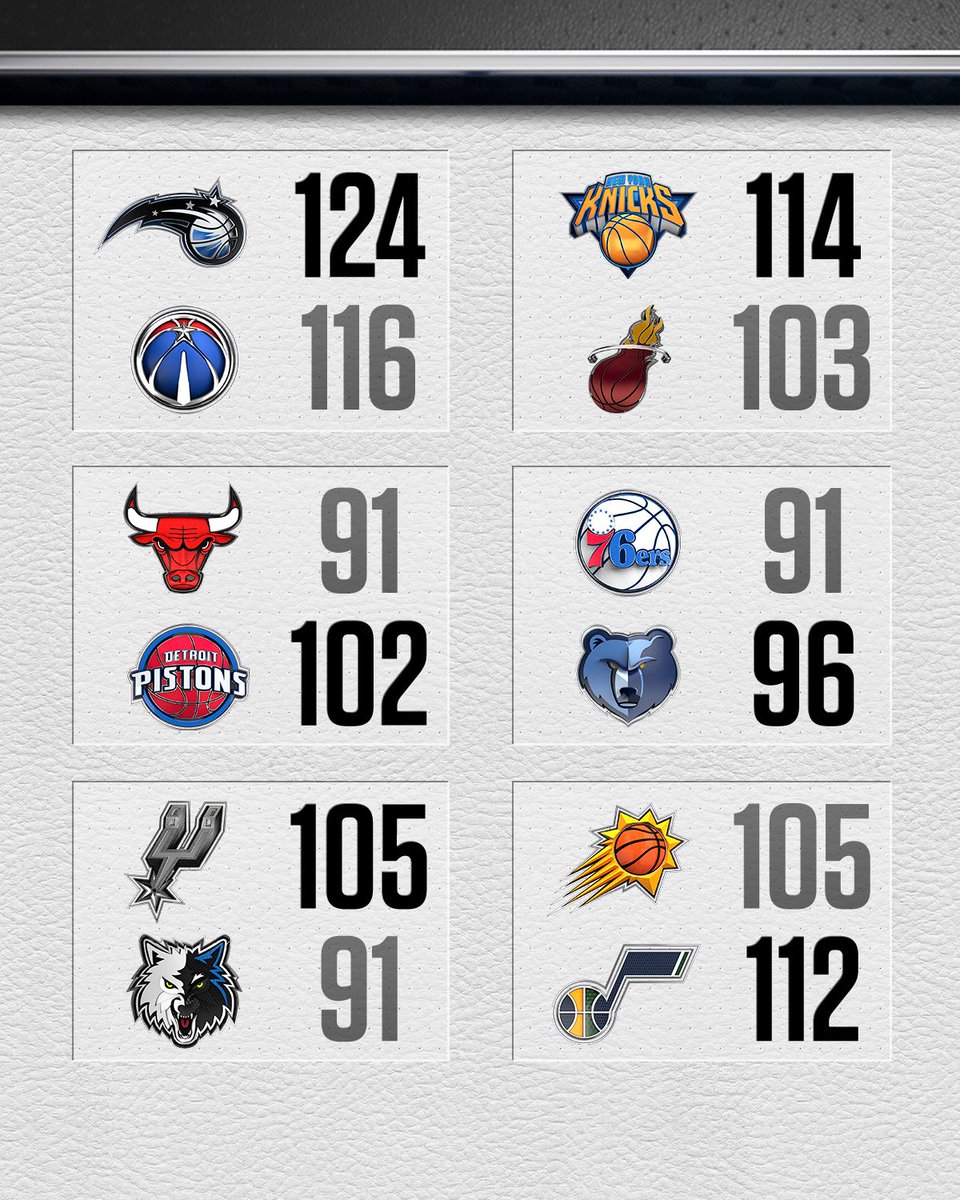 Nick Friedell
ESPN Staff Writer
Bulls All-Star swingman Jimmy Butler's assessment of his team's defense: "We're not defending the way we're capable of. Messing up assignments, we're not boxing out. We're not playing to guys' weaknesses. We can't let that happen. We got to fix it. We got to treat every last one of these games like it's our last one. All these count early on so we got to start turning it around, we got to start winning."
Nick Friedell
ESPN Staff Writer
Good note from Jacob Nitzberg of ESPN Stats and Information: "Today was Jimmy's 13th game this season with 10+ Free Throw attempts. That ties him with Anthony Davis for the most such games in the league this season. Most Games with 10+ FTA This Season Anthony Davis 13 Jimmy Butler 13 James Harden 12 Russell Westbrook 11"
NBA on ESPN
@ESPNNBA
Kawhi Leonard 30 pt games this season: 6 Kawhi Leonard career 30 pt game before this season: 4 pic.twitter.com/Imsa14xOva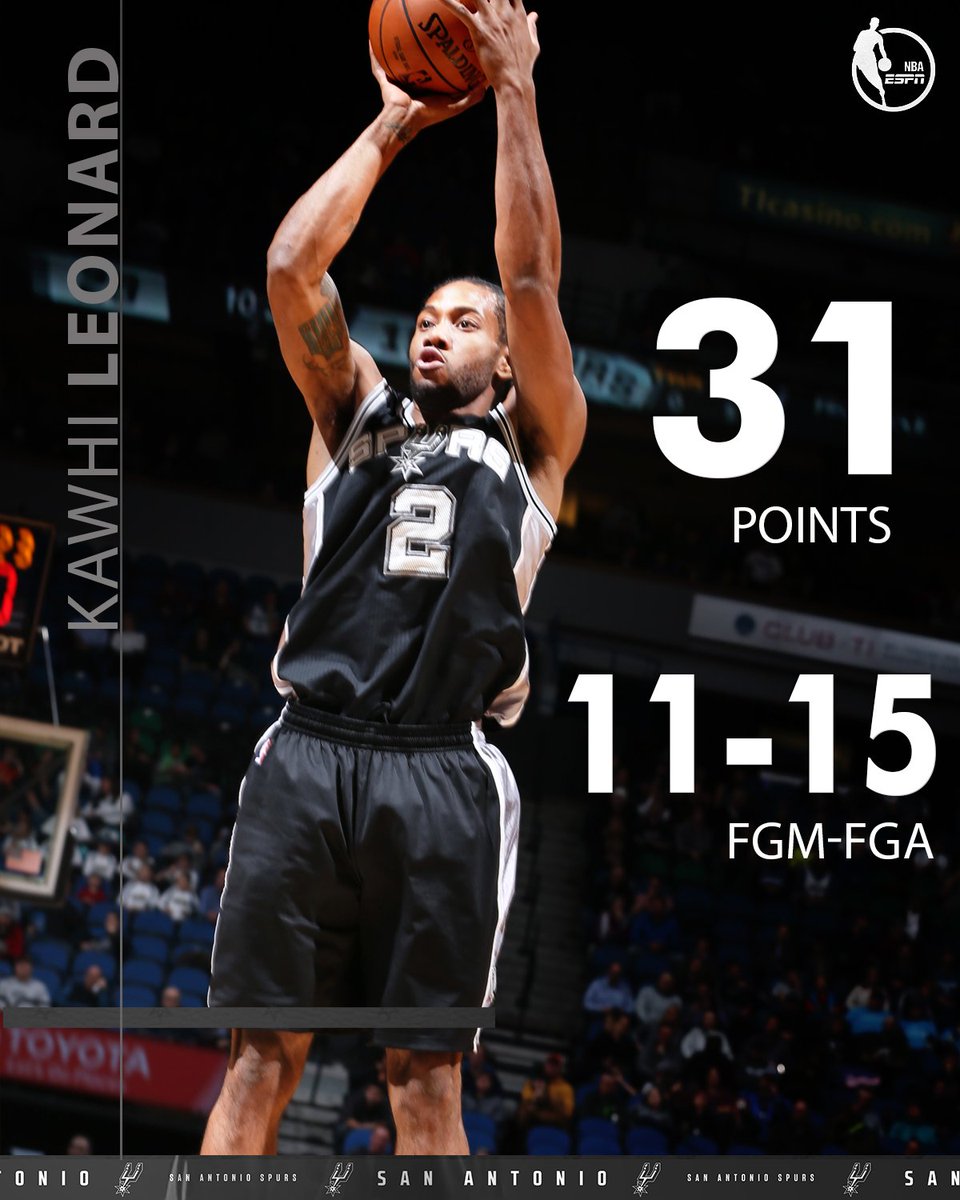 NBA on ESPN
@ESPNNBA
The Spurs are the second team in NBA history to start 13-0 on the road. Kawhi is PUMPED (we think) pic.twitter.com/HomAQKF2B7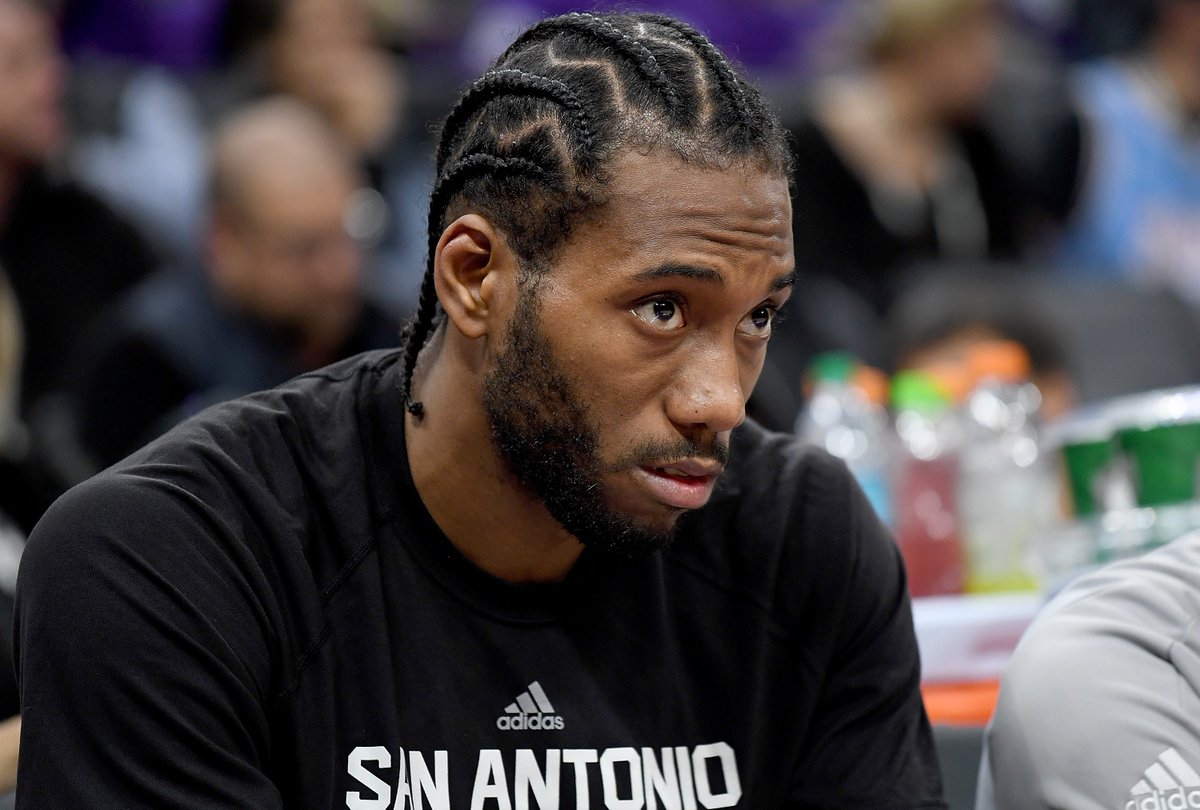 Tim MacMahon
ESPN Staff Writer
Zach Randolph had 12 points and 14 rebounds in his emotional return from a seven-game absence following his mother's death, as the injury-ravaged Grizzlies extended their winning streak to four games with a 96-91 victory over the 76ers.
SportsCenter
@SportsCenter
Zach Randolph gets a standing ovation in his return for the Grizzlies following the death of his mother. es.pn/2h4G5AK
The Undefeated
@TheUndefeated
NBA Saturdays are about to be iconic: Magic and Wilbon are back! undf.td/2g2z7fI
NBA on ESPN
@ESPNNBA
Don't look now, but the Knicks are on a 4-game win streak pic.twitter.com/myNlV6zLU3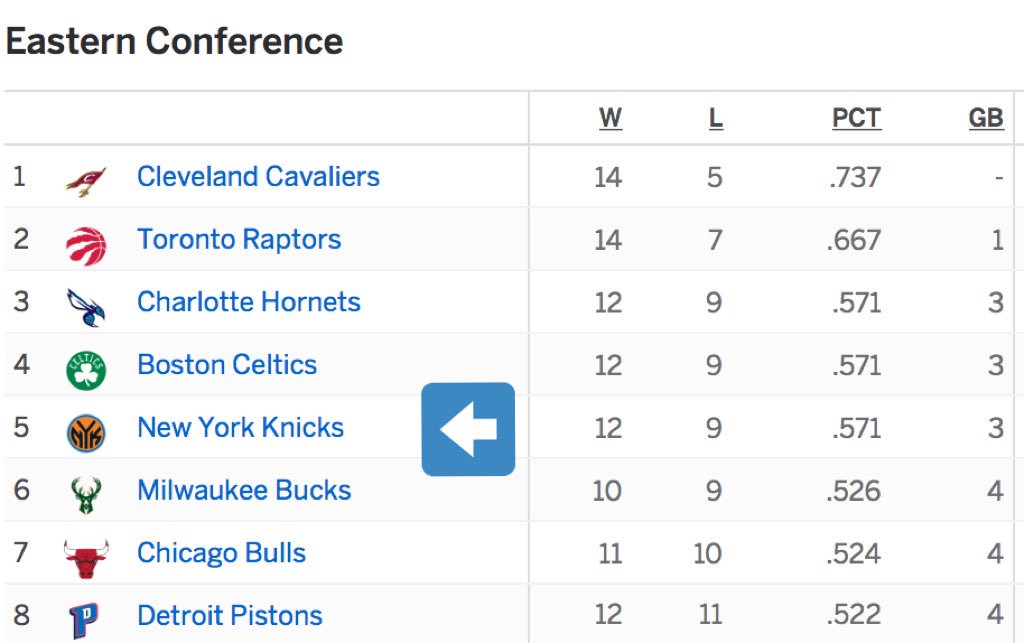 NBA on ESPN
@ESPNNBA
John Wall's 52 is the most scored against the Magic since A.I. dropped 60 in 2005 pic.twitter.com/TduY7qBFyX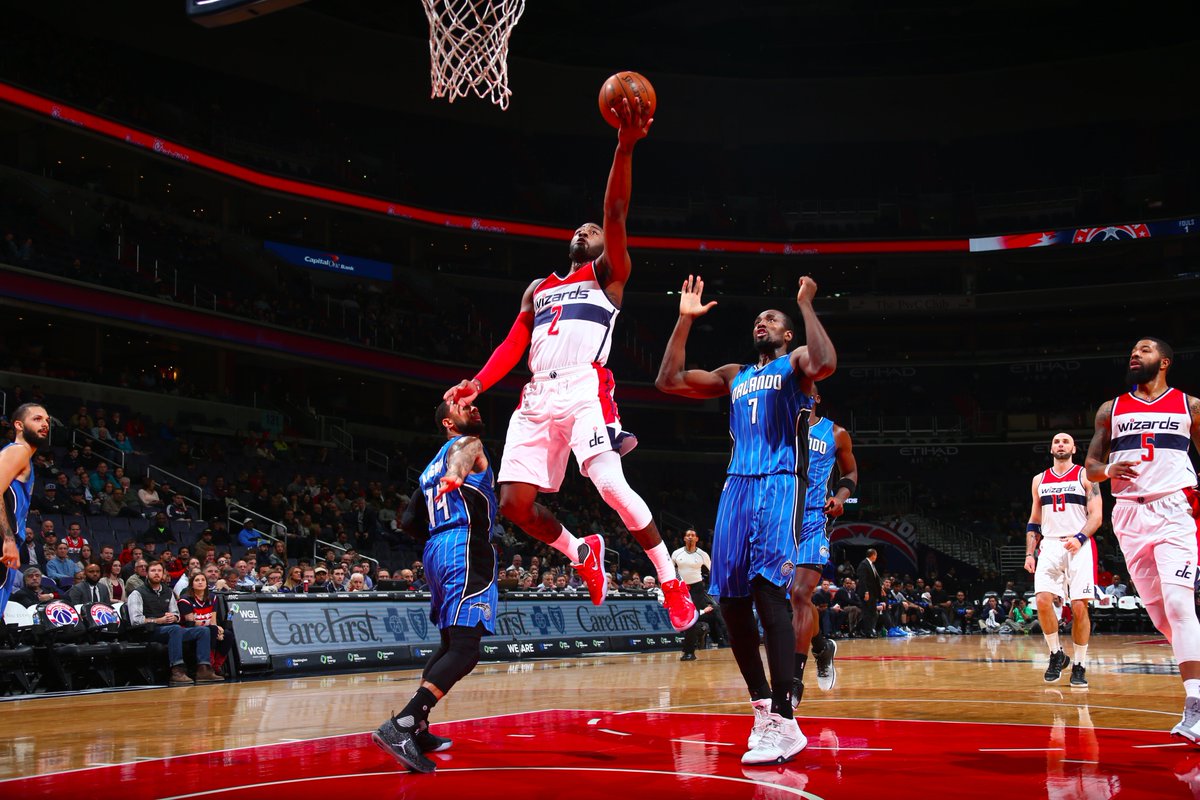 ESPN Stats and Information
John Wall finished with 52 points in the loss to the Magic. It was the most points by a Wizard since Gilbert Arenas had 54 points on Dec. 22, 2006 at the Suns. The 52 points were also most by a Wizard in a loss since Earl Monroe scored 56 in a loss against the Lakers on Feb. 13, 1968.