Now
Chris Forsberg
ESPN Staff Writer

Boston Celtics guard Avery Bradley wants to be Defensive Player of the Year.
Ian Begley
ESPN Staff Writer

Brandon Jennings shared his thoughts about the value of winning an NBA title - and performing on the league's biggest stage - in building a player's legacy when he tweeted that he'd sign up for Robert Horry's career over Reggie Miller's. "A lot of people don't think winning is important," Jennings tweeted over the weekend. This may be in reference to DeAndre Jordan saying an Olympic gold medal is "above" an NBA title." Jennings certainly brings up an interesting point in a debate that will likely continue for years to come. On the Knicks, Jennings added, "Winning a ring in NYC will be the biggest thing since the Lakers won in 00. But bigger!" New York last won a title in 1973.
The Undefeated
@TheUndefeated
Ty Lawson is no longer a free agent. Here, he talks about the setbacks he had to overcome to get to this point. undf.td/29VjiD3
Bob Ley
@BobLeyESPN
1pm ET @OTLonESPN @Foxworth24, @willcain talk @Kaepernick7 protest; @QRich,@iamscoopjackson on shooting of @DwyaneWade cousin. ESPN2 today.
Ian Begley
ESPN Staff Writer

In case you were wondering, Madison Square Garden CEO and Knicks owner James Dolan has no plans to sell any part of his ownership of the team. MSG president Doc O'Connor was asked on an earnings call if Dolan had any plans to sell a monitory stake in the Knicks. "We have no plans to sell minority stakes in any of our teams at this time," O'Connor said, according to a transcript provided by business site Seeking Alpha. With valuations of NBA teams at an all-time high, Dolan could probably sell a piece of the team for a high price. But, according to O'Connor, that's not under consideration.
Chris Forsberg
ESPN Staff Writer

Avery Bradley: "That's my goal: To be Defensive Player of the Year. I feel like it's possible for me if I go out there with the right mindset."
Chris Forsberg
ESPN Staff Writer

Avery Bradley on Boston's offseason moves: "I'm excited. I feel like they added some great pieces. Al Horford is a very good player, a great team player. I was actually with Jeff Teague this summer in Vegas at an Adidas event and he was telling me how he's really going to help our team out a lot. He's a great locker room guy, a great player. I'm excited to have a chance to play with him, learn things from him. To add him to this culture, I'm excited about it."
Bob Ley
@BobLeyESPN
Kaepernick takes a seat. And another Chicago shooting - this time with a direct tie to Dwyane Wade. ESPN2 today 1pET pic.twitter.com/StJvijEOvg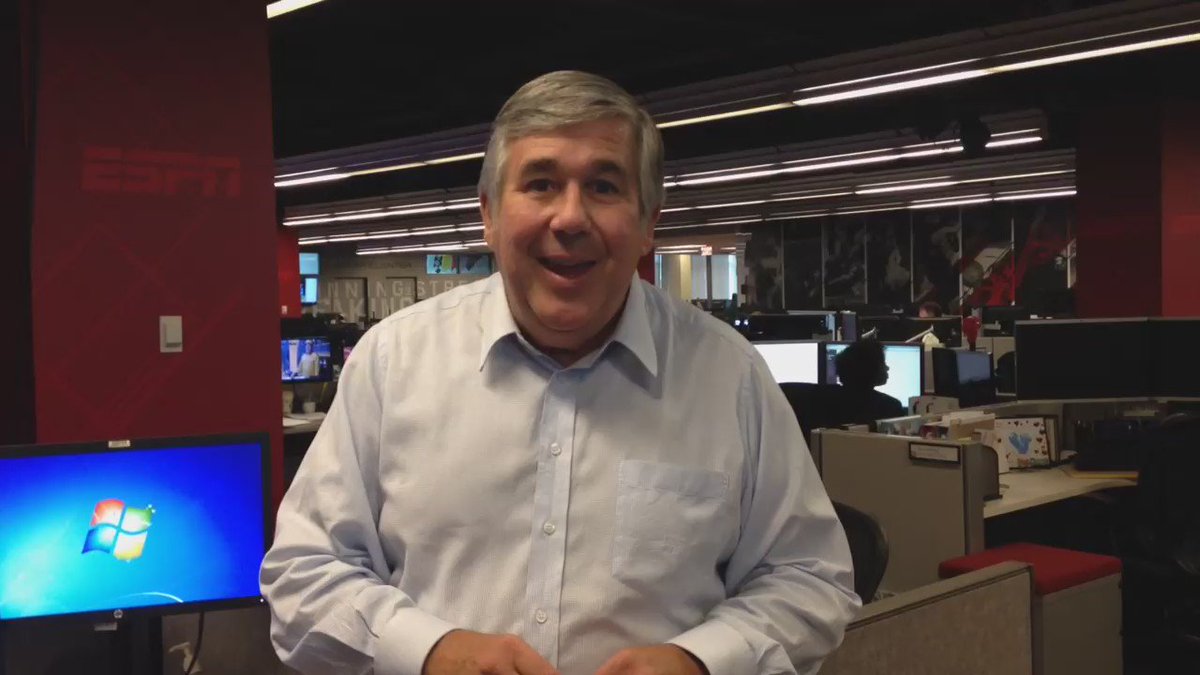 Myron Medcalf
ESPN Staff Writer

Karl-Anthony Towns won Sunday's Coach Cal Celebrity Softball Classic's home run derby in Lexington. The former Kentucky star and reigning NBA rookie of the year followed his final HR with a bat flip. Towns joined other former Kentucky stars in the event that raised more than $300,000 for Louisiana flood victims.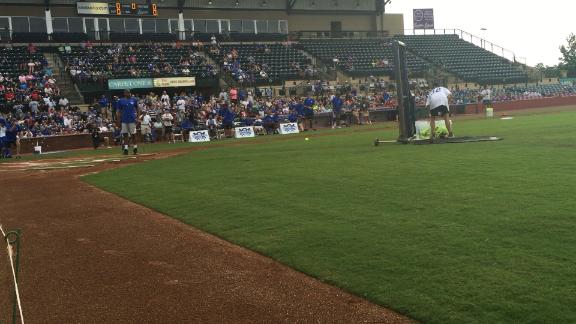 The Undefeated
@TheUndefeated
16 years and 17 head coaches later: This is how @JCrossover became the most decorated role player in NBA history. undf.td/2b3EVl0
WNBA
@WNBA
.@Suns, @DevinBook and @Quese_22 sitting court side at Mercury/Sparks. pic.twitter.com/USDeHGJa6t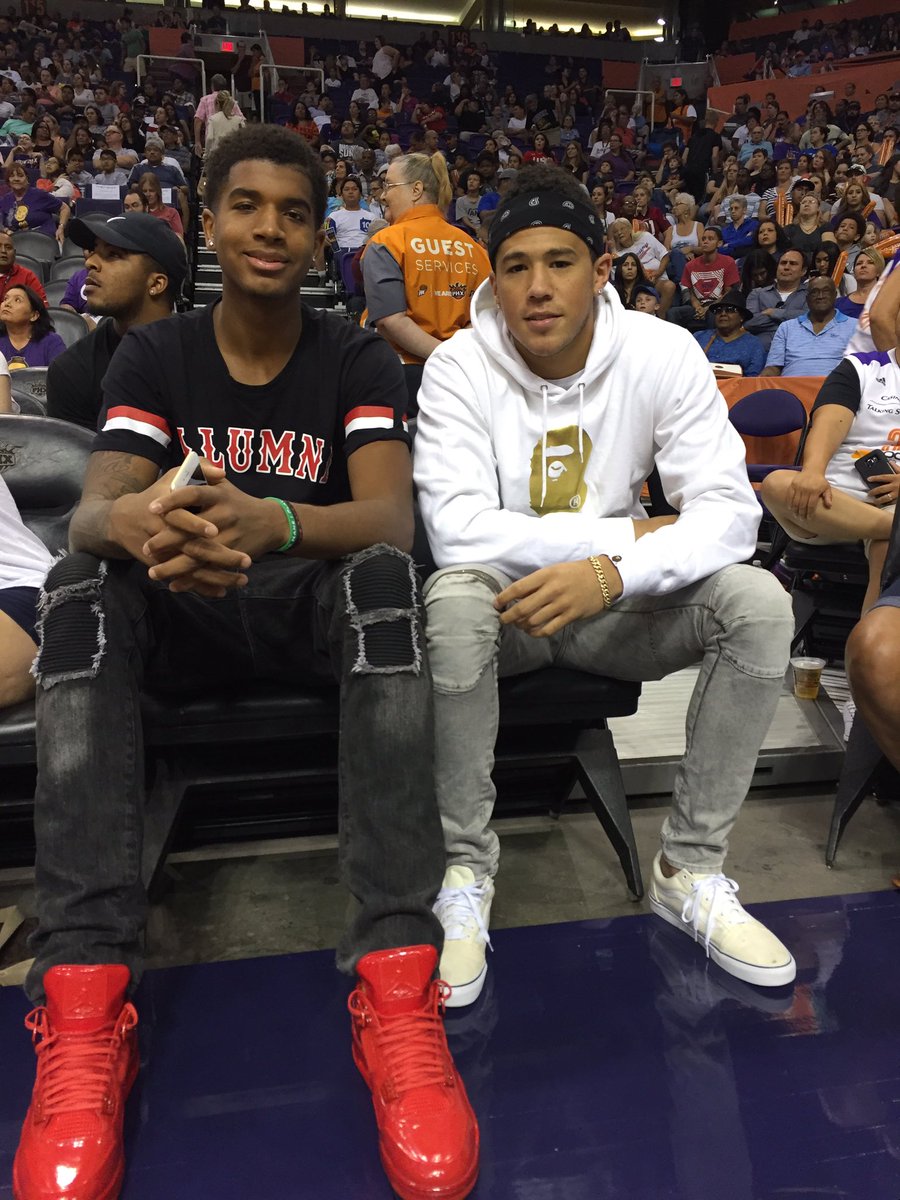 LeBron James
@KingJames

The Man, The Myth, The Legend! Reading "Shoe Dog" by the great Phil Knight. #NikeLifer #StriveForGreatness pic.twitter.com/qNkxnF0MmL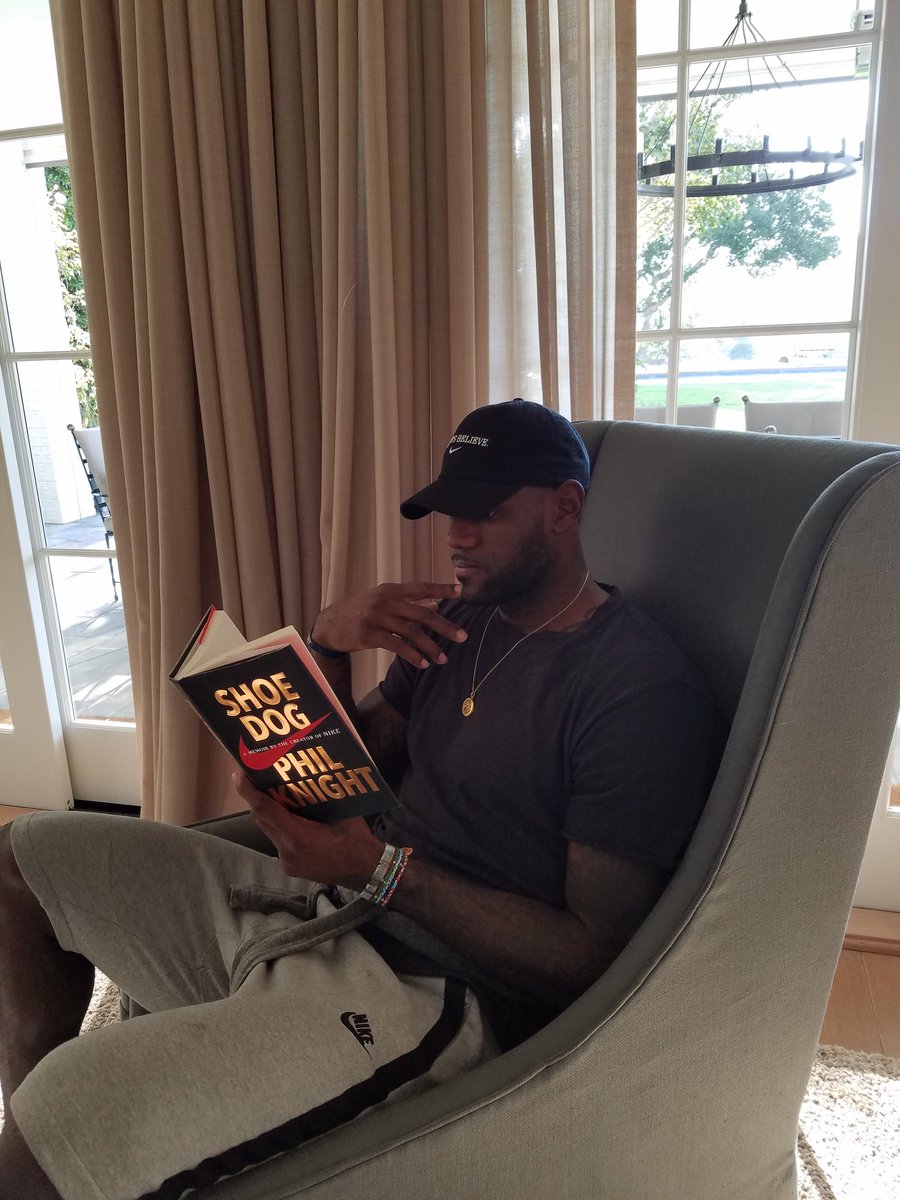 ESPN
@espn
The lesson here, kids: If you play an NBA star 1-on-1, don't expect them to take it easy on you. es.pn/2bPdpHO
Russillo
@ryenarussillo
Did not expect to see 2003 NBA Finals" as a part of "NBA Hardwood Classics" series. The East was even worse then.
Joel Embiid swats away little kid's shot
There is just a slight height advantage here.