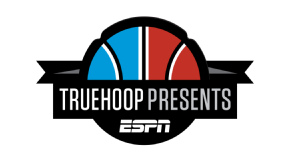 NBA INJURIES HAVE long seemed random. But the information age is changing that. The bleeding edge: assessing players to determine what future injuries they are at risk for, and then working to prevent those.
It's already happening. In late October, Myles Turner checked his email and found something interesting. The Indiana Pacers rookie center had just received a full body report detailing his biomechanics and associated injury risk. It told him, among other information, that his hip strength ranked below the norm of his basketball peers, which could expose him to an elevated injury risk to his lower limbs. For instance, Stephen Curry's ankle issues early in his career were largely solved by focusing on core and hip strength. The information had come to Turner from the NBA, which had contracted P3 Peak Performance, a sports science lab based in Santa Barbara, California, to test him and other potential draftees at the NBA's annual pre-draft combine held in Chicago.
"It was great to see that report," Turner said in the visitors locker room after a January game against Miami in which he played just seven minutes off the bench. While nursing a fractured left thumb that sidelined Turner for almost two months early in the season, the teenager brought the info to the Pacers' training staff and got to work. "We have the best training staff in the league," Turner said. "They saw the same thing, and the whole time I was rehabbing my hand, we worked on my hips, making them stronger. I'm much better now."
Indeed, Turner worked his hips into shape and later earned Rookie of the Month honors for the Eastern Conference in February, averaging 13.4 points and 6.6 rebounds during the month.
Turner wasn't the only '15-16 rookie who benefited from P3's information. Brooklyn Nets guard Rondae Hollis-Jefferson said P3 picked up on physical asymmetries that his team had already tried to even out before a fractured ankle caused him to miss most of his rookie season. Hollis-Jefferson praised the Brooklyn staff not only for his rehabilitation (he returned to the floor weeks before most expected) but also for addressing his mechanical imbalances in training camp and throughout the season.
"I learned a lot," Hollis-Jefferson said. "We need to get educated on this stuff. It's our bodies."
Of course, this new information raises a number of issues. Multiple general managers across the league weren't even aware the rookie reports existed until ESPN brought them to the GMs' attention, and they expressed concern that assessments sent to one party could create a powder keg for an organization. What if injury assessments disagree? Who does the player trust? "Our job is to keep our players healthy," said one longtime Western Conference executive. "How do we not see that information first?"
In other words, in an effort to take action the NBA might have created a whole new batch of problems. And the thorny turf of injury data and player health figures to become more of a talking point between the league and the players' union ahead of 2017, when the players and owners can opt out of the collective bargaining agreement.
The NBA has quietly been gathering mountains of injury data since the 2012-13 season, according to sources with direct knowledge. In 2014-15, the league started working with Quintiles, a Durham, N.C.-based health-care company that focuses on data analytics and has recently worked directly with the NFL's medical committees. Quintiles' mission: break the data down.
Former Los Angeles Lakers head athletic trainer Gary Vitti, who retired from his full-time post in April after 32 seasons, said he has sent recommendations to Quintiles.
"One of the things that I said to them is, from [SportVU cameras in every NBA arena], you have an average speed for every player in the league," Vitti said. "You own that information. You just need to extrapolate it. So let's see who's getting hurt. Is it fast guys or is it slow guys? Because I think it's fast guys. I think the slow guys don't get hurt much. That would be a key piece of information for us. The information is there. They just need to pull it out. You know how big everybody is. You know their height, you know their weight. Why don't you take their weight in pounds and divide it by their height in inches and get a weight/height ratio. That would give you the size of an individual.
"Forget about the position because guys swing positions ... [So] just pull it out and give me the size of people and correlate that with the injuries. Are they big guys -- are they fast or slow, big or small? Who's getting hurt in this league? We're looking for clusters. You have age -- that's another factor. Are they old guys or young guys getting hurt?"
David Weiss, vice president and assistant general counsel for the NBA, said no trends have been discovered so far. "We don't really have trends yet and we want to be sure not to overreact to one year compared to any other year," Weiss said. "I think down the road, as we really get into this project, that's something we'll be looking at and sharing with our teams and trying to understand, but I think right now, it's just too early."