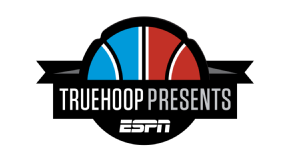 Hours after 18-year NBA professional Ray Allen announced his retirement, his former coach, Erik Spoelstra, was already nostalgic for a player he called truly one of a kind. The Miami Heat coach didn't have to be prompted to tell one Allen story after another.
SPOELSTRA'S ADMIRATION BEGAN before he ever met the player, with extra practice.
In the late 2000s, when the Heat were due to play Allen's Celtics, Spoelstra kicked off every practice preparing the Heat for Allen's "Oh s---" moments. Those ones in which Allen would somehow, even though everyone was waiting for it, catch the defense blinking for a half a second and move into a different spot as if he was teleporting.
"Before doing anything else, we would just spend 20 minutes trying to prevent Ray from doing the unexpected -- the Oh s---," Spoelstra says now. "You know, the 'Oh s---, how'd he get there?' or 'Oh s---, there he is!' moments. Killed us for years.
"More often than not, the Oh S---! came with an Ah, s--- when he hit the shot."
During Tuesday's news conference in Miami, Spoelstra found out that Allen had officially retired. Even though Allen hadn't played in two years, Spoelstra still was taken aback. Deep down, Spoelstra felt that Allen's other-worldly work ethic and conditioning could keep the 41-year-old playing in today's NBA.
"... for another five years," Spoelstra says.
---
SPOELSTRA REMEMBERS THE first time he met Allen. It happened one Thursday night during the first round of the 2010 playoffs when the fifth-seeded Heat had just been blown out in Games 1 and 2 in Boston.
In an effort to unwind after a long flight to Miami and an even longer beatdown at the hands of Allen's Celtics, Spoelstra decided to catch his favorite 6:30 p.m. spinning class at the local Four Seasons hotel. After the hourlong class, Spoelstra walked out the door and noticed a familiar face walking in for the next class at 7:30 p.m.
"It was Ray," Spoelstra recalls.
This didn't make sense. Maybe it was a Ray Allen look-alike? Spoelstra dialed a Heat staffer, who confirmed that the Celtics had gone through a full practice earlier in the day and flew from Logan Airport down to Miami International Airport that evening.
Spoelstra picked up his cell again, this time to dial the Four Seasons. Spoelstra needed to talk to the instructor.
"I was curious," Spoelstra recalls.
Was that really Allen? Did he come in just to loosen up his joints after a long flight? A stretch to warm up the muscles? Maybe just a few minutes, right?
The instructor, a devoted Heat fan, confirmed it was Allen.
"But don't worry about him, Coach," the Miami instructor told Spoelstra. "I crushed him, double-time for an hour. He wanted it. But believe me, he'll have no legs tomorrow."
Allen torched the Heat for 25 points the next night.
---
THE CELTICS WON Game 3 by two points and dispatched the Heat in five games, prompting the Heat to blow it all up and lay down a new foundation.
Three months later, LeBron James and Chris Bosh joined Dwyane Wade with the Heat. The summer after the trio took down Boston and OKC en route to the 2012 title, Spoelstra and Riley met with Allen and later signed him.
Spoelstra, of course, had heard stories about Allen. People called him "Everyday Ray" for a reason. He was obsessive and then some about his basketball routines. He'd come to the gym early and often, repeating the same motions, the same routes over and over.
"Like a wide receiver," Spoelstra says.
But even still, Spoelstra couldn't believe what he saw during that first workout in September 2012, the week before Labor Day.
Spoelstra laughs about it now. Allen was laying on his back under the basket. When a Heat assistant coach blew the whistle, Allen would get up off his back, backpedal to the corner as if being chased, and somehow precisely place his feet in the slot between the 3-point arc and the out-of-bounds line with only inches to spare. All in one motion. All without looking down.
After all that, Allen would catch a pass and rise up for a 3-pointer.
"Pat [Riley] and I invented so many dumb drills over the years, but that," Spoelstra recalls, "that ... was a new one on us."
After watching the then-37-year-old do it dozens of times, Spoelstra stopped him.
"What on earth are you trying to accomplish here?"
Allen replied matter-of-factly.
"Offensive rebound, say I get knocked down after a layup and need to jump out for the corner 3," Allen told him. "Gotta get in the habit. You never know."
Allen performed that drill religiously for the ensuing weeks. And nine months after that September workout, Allen made perhaps the most famous clutch 3-pointer in NBA Finals history to force a Game 7.
Offensive rebound. Backpedal out to the corner 3. In one motion, without looking down. Bang.
IT WAS DECEMBER 2, 2012, in Washington D.C., and the Heat were finishing up a grueling practice ahead of a Wizards game. The team had three days between games, so Spoelstra decided to orchestrate one of the hardest practices of the season. Players groaned. They had just won six straight. Why the punishment? After practice, the whole team had started to gather their stuff for the bus. Allen stroked his shots as he normally does after practice.
What was not normal: he was putting on a winter hat and gloves to go outside.
Spoelstra told him to suck it up. Yeah, there was snow on the ground outside, but all of fifteen feet separated the gym door to the team bus. Allen's hands couldn't endure the chill for two seconds?
Apparently, Allen had other ideas.
"I'll see you at the hotel," Allen said. "I'm going for a run."
The hotel was at least three miles away. The reigning MVP LeBron James saw Allen bundling up. So the uber-competitive James also suited up and jogged with him.
Just a casual 5K among future Hall of Famers after practice.
---
DURING THEIR TIME in Miami, James often tried to walk in Allen's footsteps. He held rare, genuine reverence for his teammate of two years as if they had been teammates his whole career. In the 2013 playoffs, James even copied Allen's routine at the free throw line. Three dribbles. Spin the ball. Collect. Rise off the heels. Release. He shot about 80 percent for the rest of the playoffs.
Allen's fingerprints can still be found on James' game. That physics-defying pass to Mike Dunleavy in the corner? That was a version of the hammer play that the Celtics used to run for Allen. Look it up. Doc Rivers drew it to free Allen for the game-winning shot in the 2011 playoffs against the New York Knicks. Except in that version, it was Kevin Garnett, not Tristan Thompson, setting the screen. Spoelstra stole it for James and Allen to use in Miami.
"The play tortured us for years," Spoelstra remembers.
---
SINCE HE LAST played in the NBA, Allen has been in Miami with his family, helping to get his healthy fast-food restaurant off the ground in South Miami. You might know he's just about a scratch-golfer. In Miami, he once turned down a tee-time invitation from President Barack Obama because he had shootaround that morning with the team.
But here's what you may not know: He's a devoted long-distance runner now, taking part in community charity races to build up his stamina.
On his daily drive to AmericanAirlines Arena, Spoelstra often spots a 6-foot-5, chiseled man with no shirt on, galloping in a fierce stride underneath the ruthless South Florida sun.
"Who is that?" Spoelstra thinks to himself.
It gets him every time.
"Oh s---," Spoelstra gasps. "It's Ray."