Who will advance to the second round of the NBA playoffs? We polled the ESPN Forecast panel of experts heading into Game 3 of each first-round series.
Here are the results, displaying each team's updated chances to win the series, along with predictions from ESPN's Basketball Power Index (BPI), FiveThirtyEight and a fan poll.
More: Forecast: Pre-round predictions | Vote! | 2017 Playoffs home
---
ESPN Forecast: Bulls score the 1-8 upset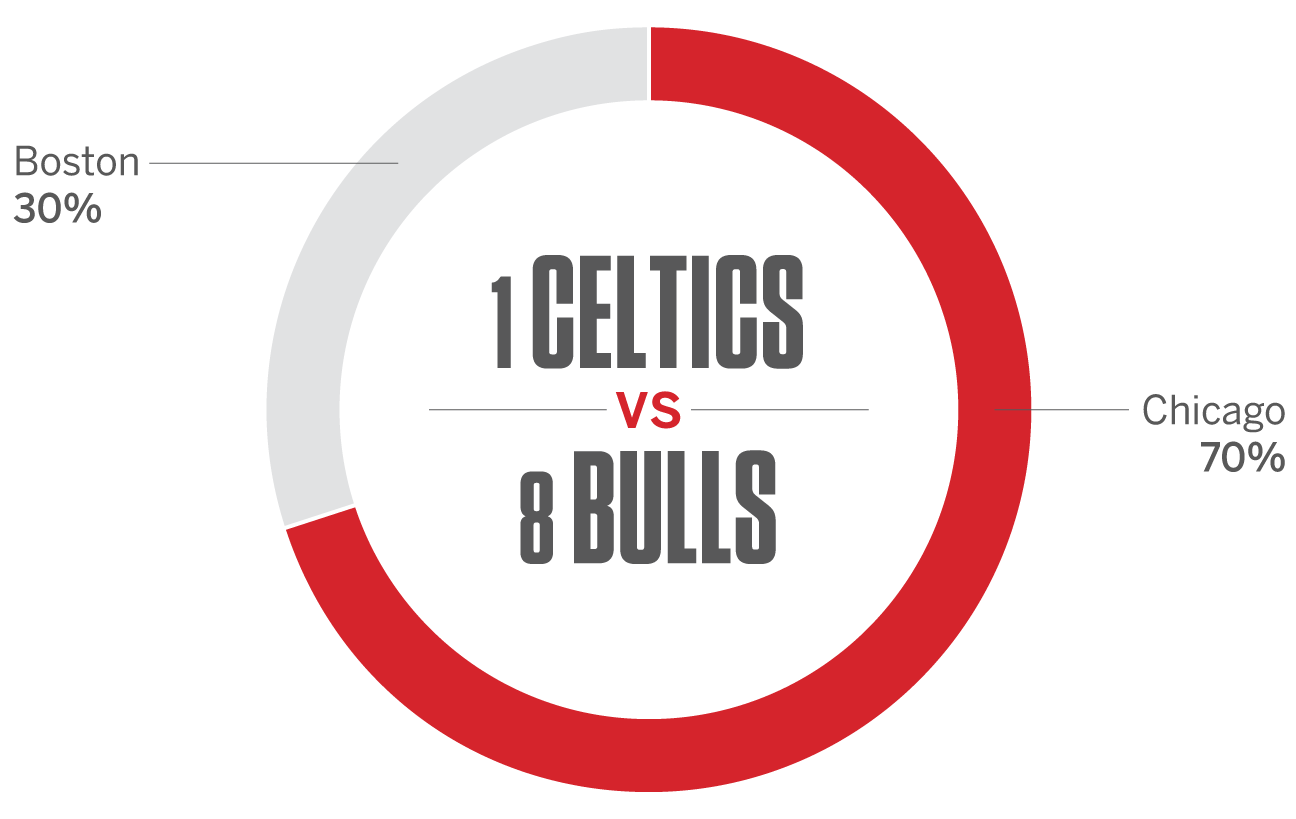 ESPN Forecast: Cavs flip switch to Round 2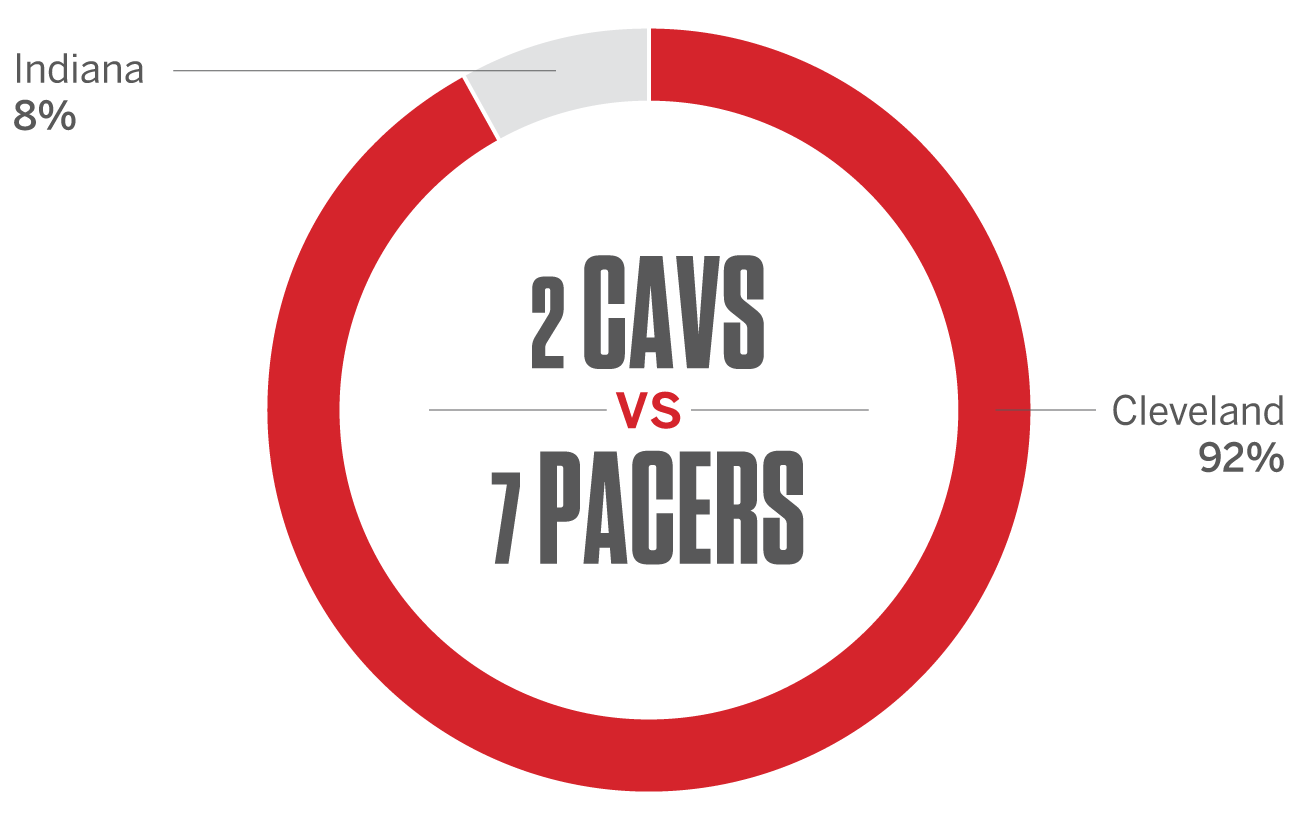 ESPN Forecast: Raptors battle past Bucks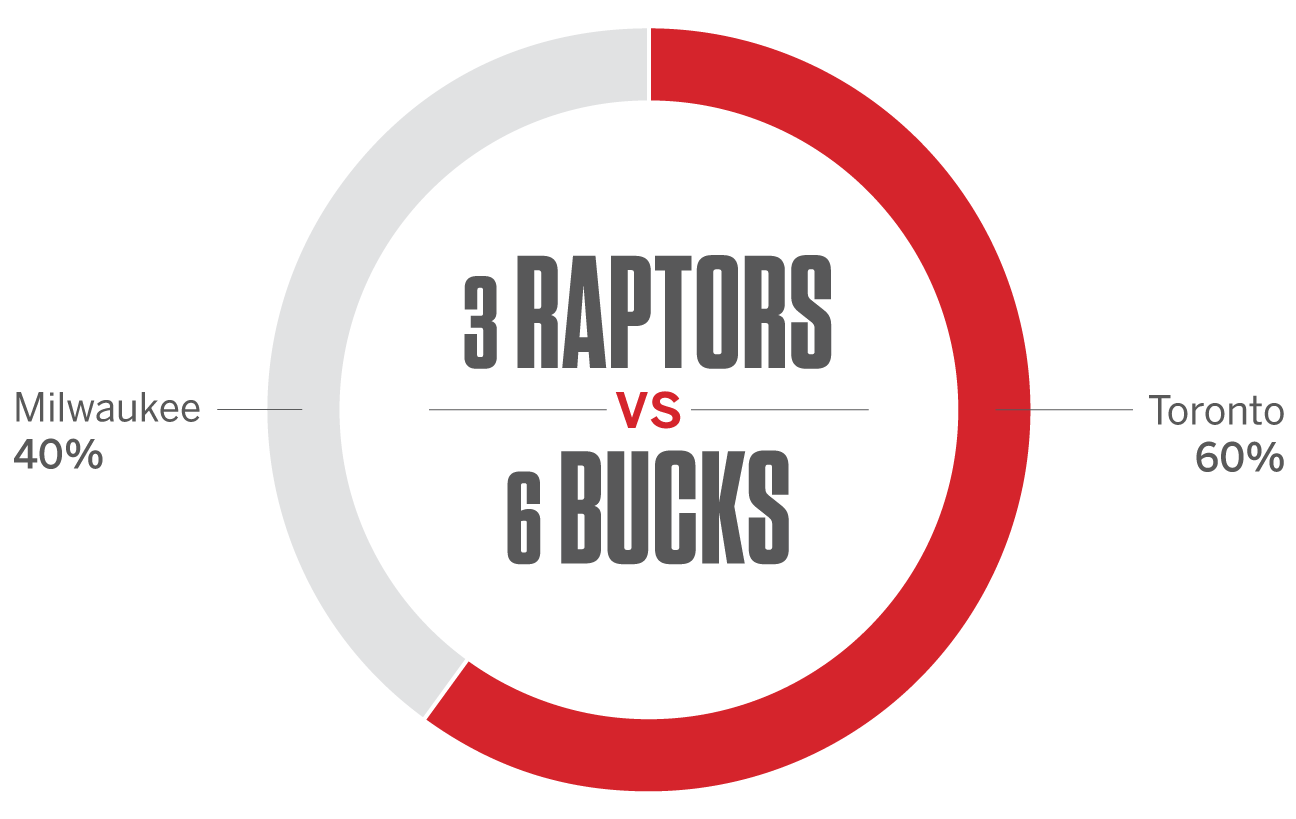 ESPN Forecast: Wizards outmuscle Hawks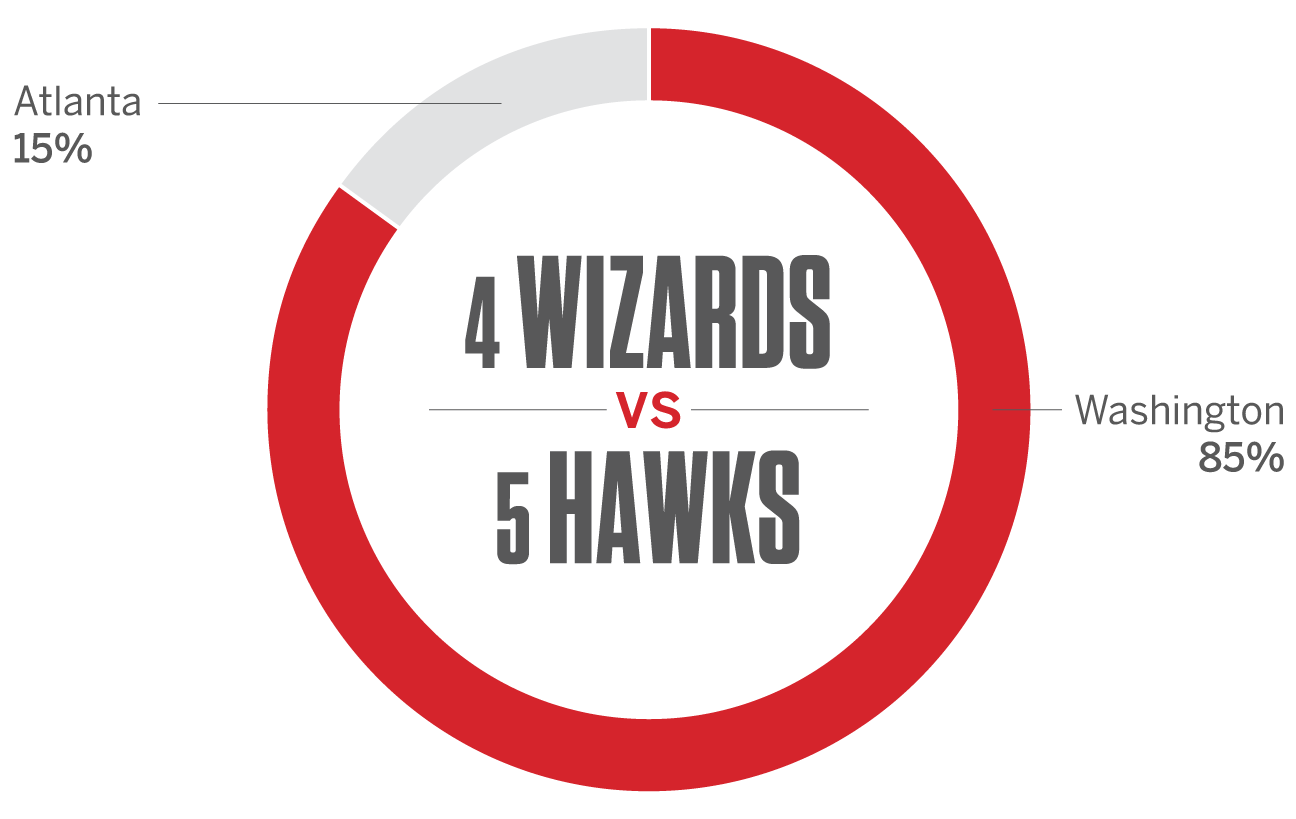 ESPN Forecast: Warriors breeze past Blazers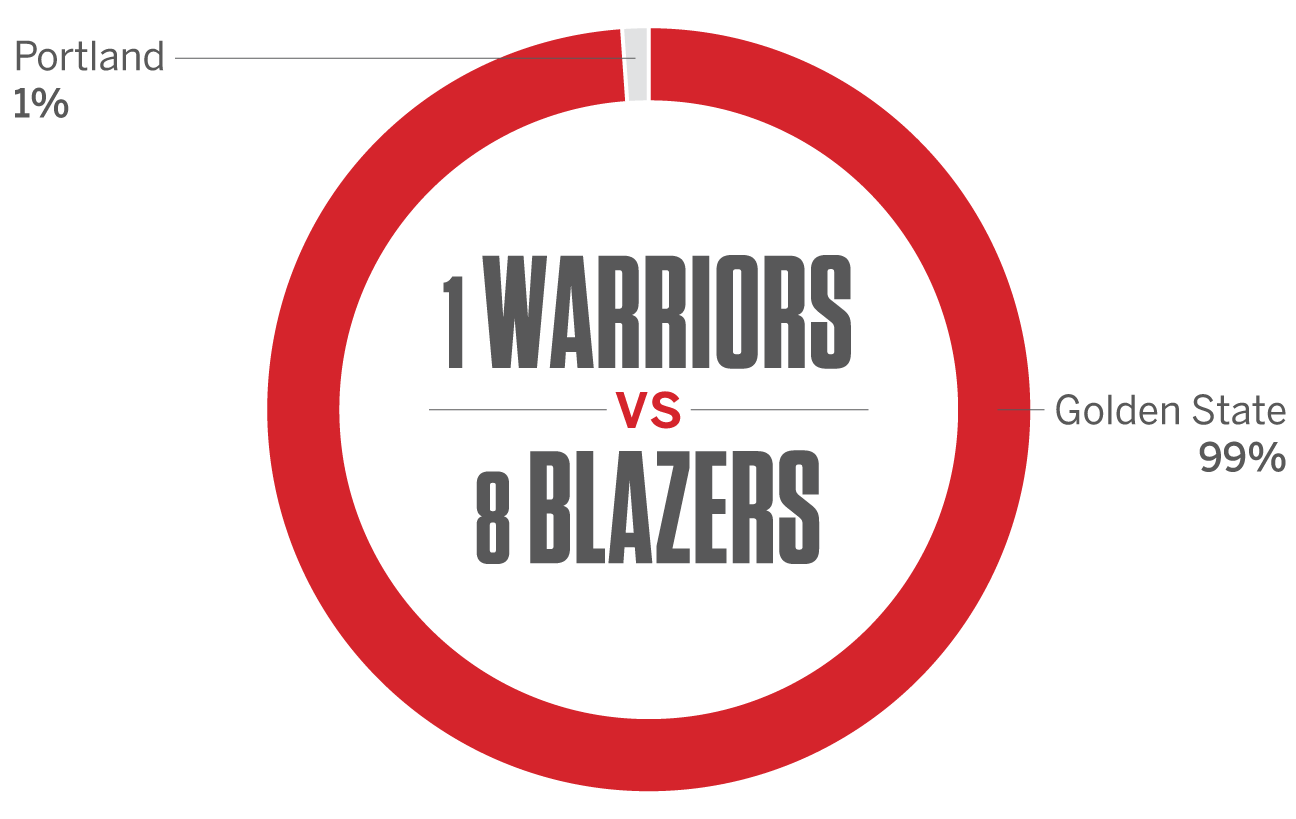 ESPN Forecast: Spurs handle the Grizzlies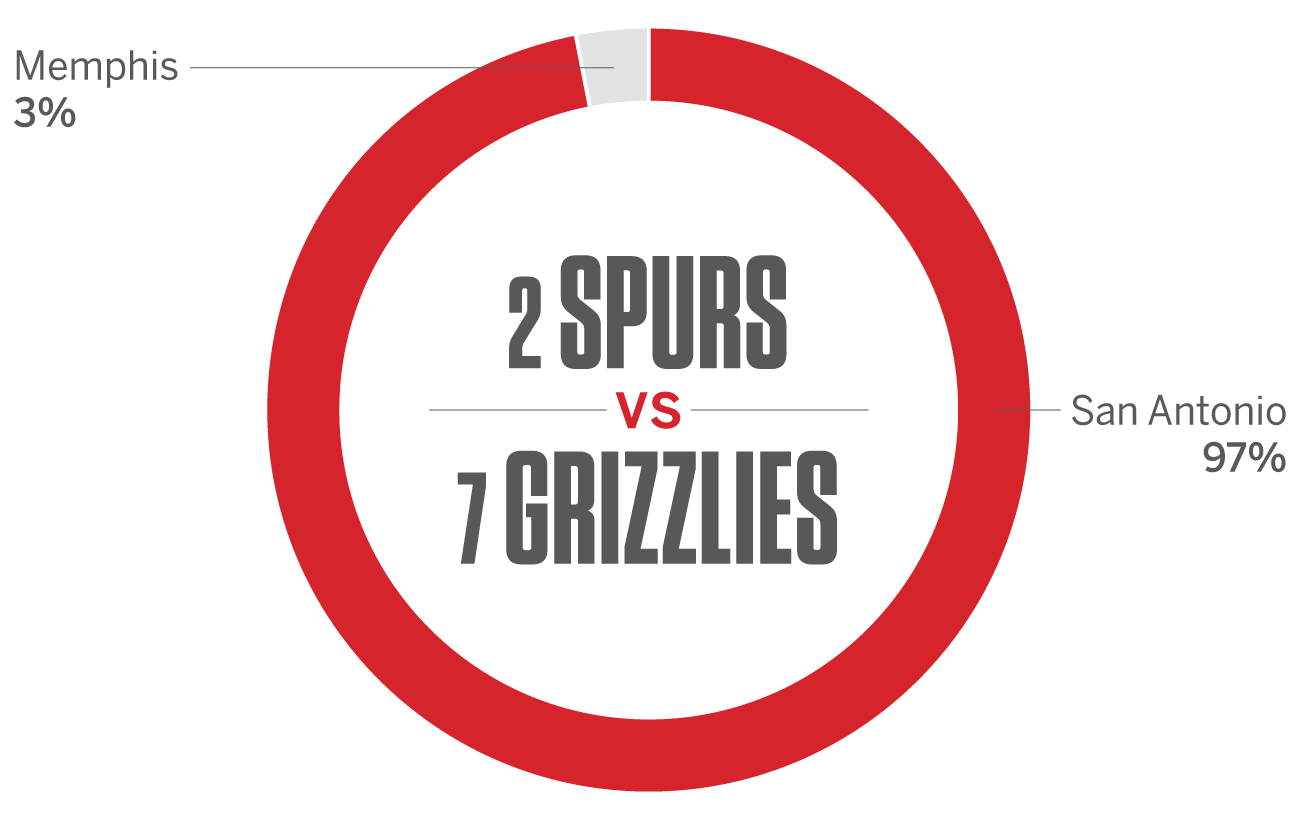 ESPN Forecast: Rockets silence the Thunder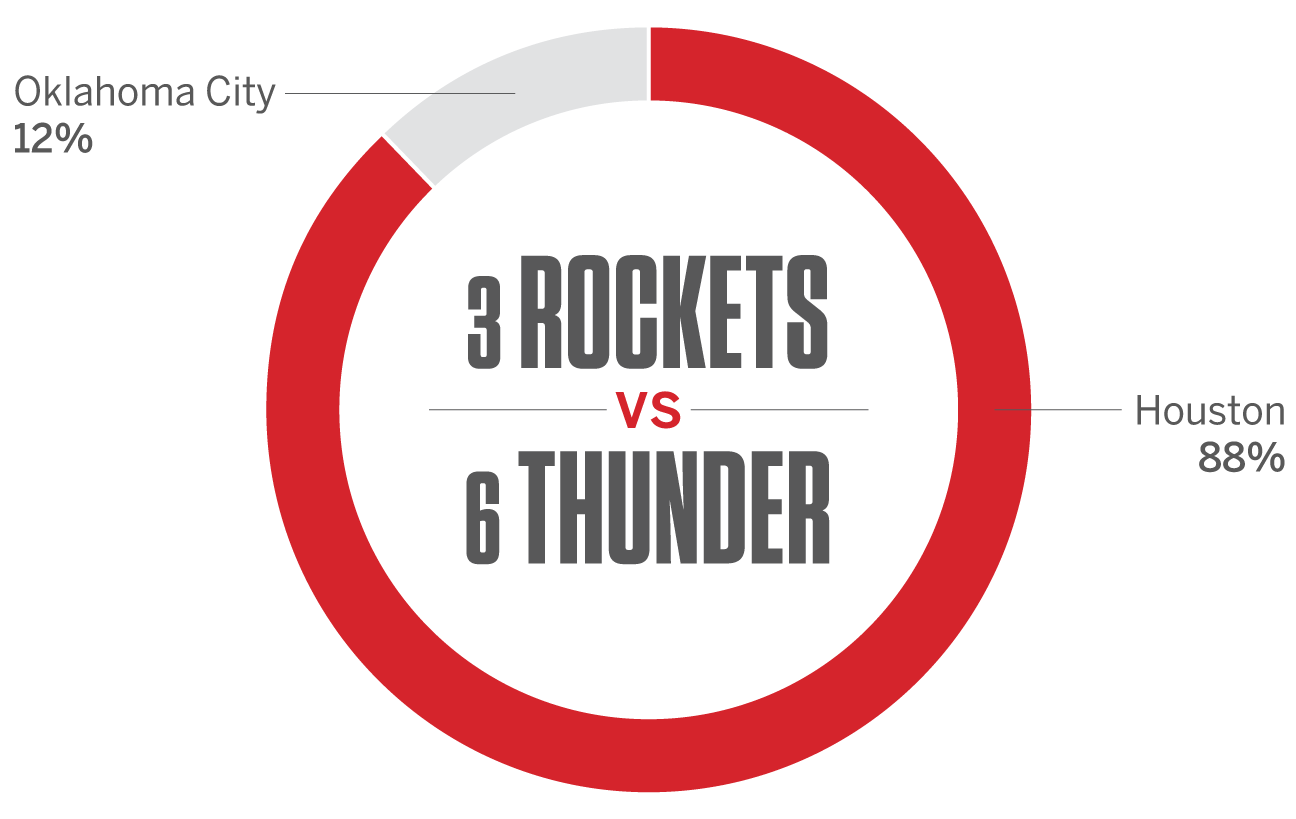 ESPN Forecast: Clips edge Jazz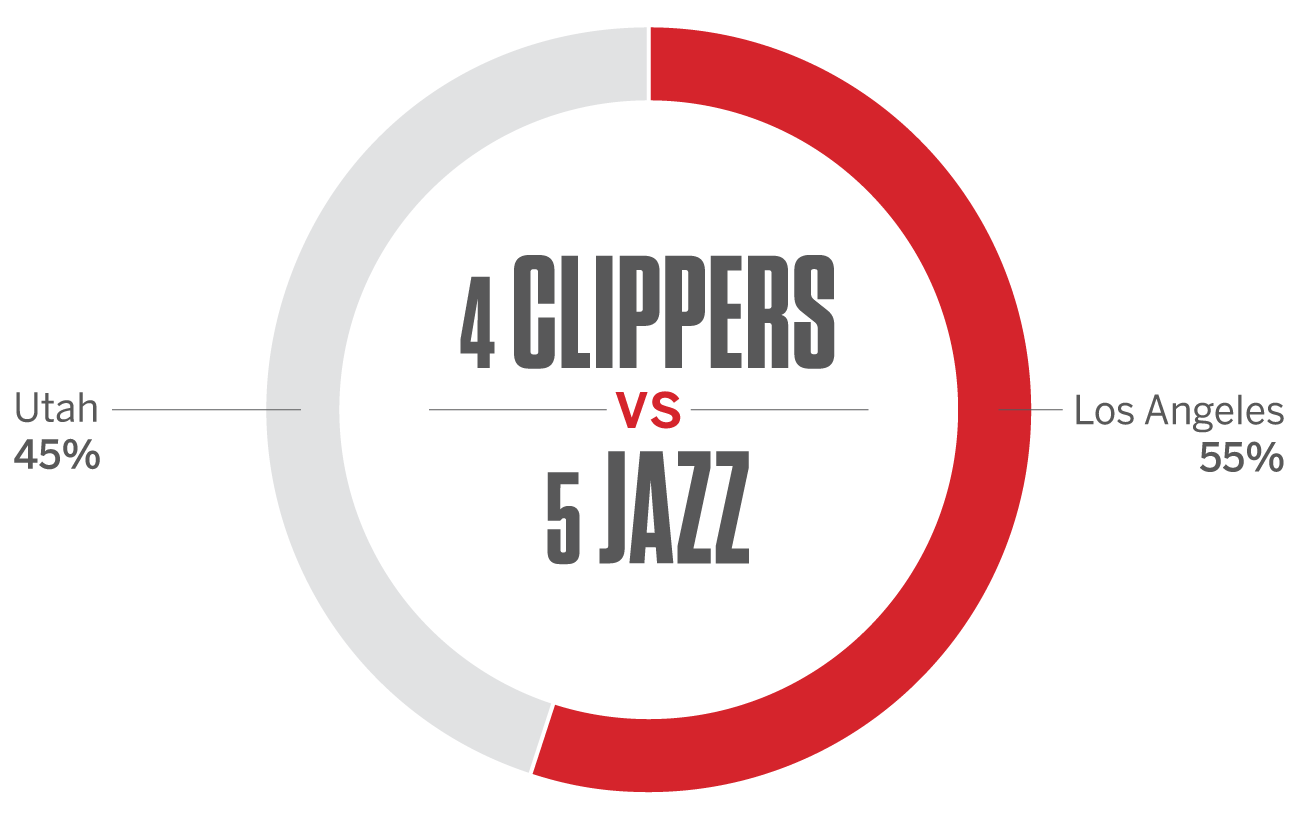 ESPN Forecast and the fan panel predictions were conducted in coordination with Microsoft Research. Join the fan panel here.