DETROIT -- Andre Drummond couldn't stop staring.
As the All-Star center readied himself for a long night of basketball in what would turn out to be a 102-90 opening night win over the Charlotte Hornets, the 24-year-old with the quick smile couldn't believe what he was seeing.
"I'm not going to lie," Drummond said. "I saw him in the timeout. I couldn't stop looking at him. He walked in with his hood on and a hat on, and I'm like, 'Man, his face looks so familiar. Who is that?' And I see him sit down, and I'm like, there's no way that can be him."
On a night full of surprises, in a star-studded affair to christen the regular-season opener at Little Caesars Arena in downtown Detroit, the man Drummond and many others couldn't take their eyes off of was a man who wouldn't score a single point on the night.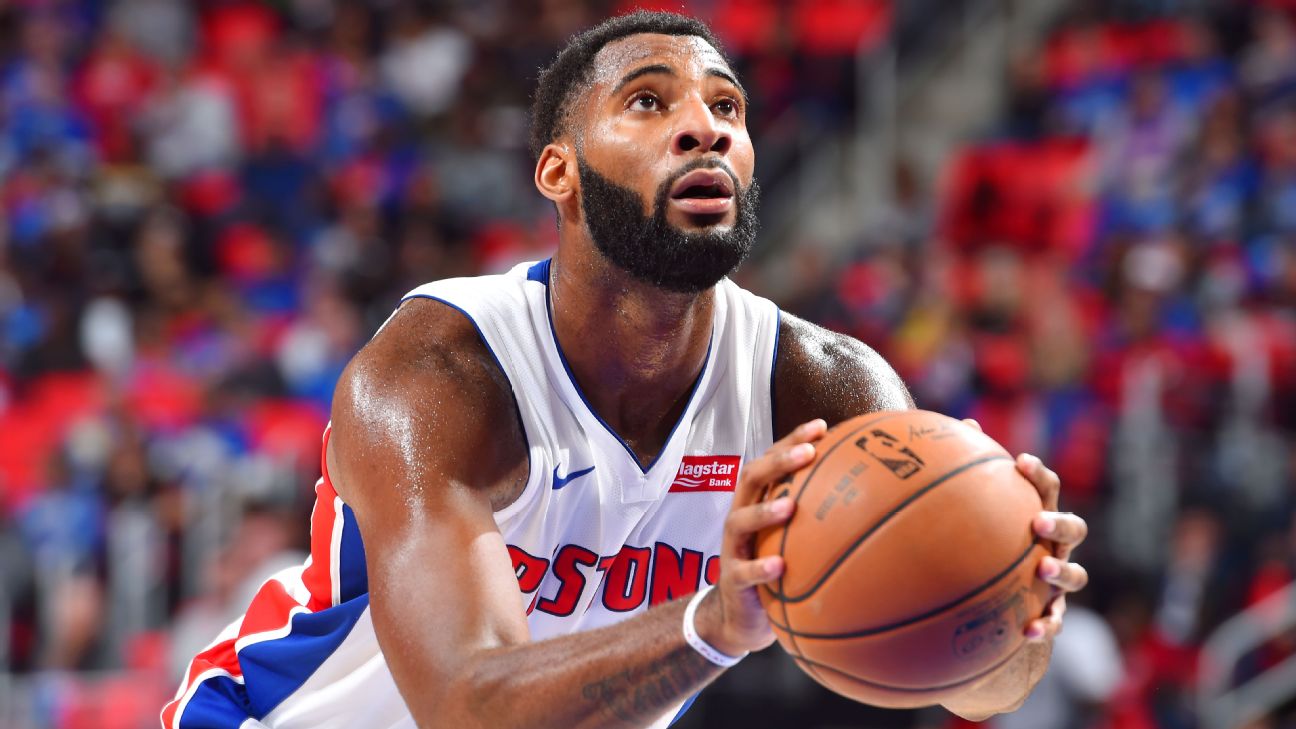 "Detroit," the familiar voice rang out into a microphone, much to the delight of the near-sellout crowd of almost 21,000 in attendance, as "Lose Yourself" blared on the brand new speakers. "Welcome them back for the first time in almost 40 years to our city, to my city, to your city! Make some noise for the Detroit Pistons. Let's go!"
Rapper and Detroit native Eminem had the crowd in the palm of his hand.
"I've never seen Eminem in my life before," Drummond said. "Or even at a game, so just to see him before there for the time that he was there was pretty cool."
For a Pistons team that spent almost three decades playing at the Palace of Auburn Hills and before that at the suburban Pontiac Silverdome and got used to playing in front of lighter crowds the past few years, the jolt and energy in the sparkling building were unmistakable -- both in the way the team played and in the way the events of the night unfolded.
"It was hype, man," Pistons swingman Tobias Harris said of the atmosphere, led by Eminem's opening remarks. "It was crazy. I ain't going to say I thought I was at 8 mile, but I kind of thought I was at 8 mile."
Harris clearly enjoyed the proceedings, as he scored 17 of his 27 points in the first quarter and gave the Pistons an offensive weapon they needed early. But the performance from the Pistons was so all-encompassing that even the usually curmudgeonly Stan Van Gundy seemed pleased with his team's initial effort. Point guard Reggie Jackson showed flashes of the renewed speed and quickness that weren't always there last season as he battled a left knee injury. Drummond scarfed down 13 rebounds and even downed a pair of free throws, much to the delight of the crowd.
Avery Bradley looked steady in his Pistons debut, scoring 15 points. Youngsters Langston Galloway and Henry Ellenson combined for 29 points off the bench. Even Stanley Johnson, who finished the game 0-for-13 from the field -- the most field goal attempts without a make in a season opener in the shot clock era, according to the Elias Sports Bureau -- was praised for his defensive intensity and ability to affect the game in other areas.
Van Gundy had a quick response when asked if it was important to win early and garner more fan support in the new building.
"It's always important to win early, late, middle of the season, often," he said. "I don't know if there's ever a time it's not important to win -- ever. We need as many wins as we can get. We got one. We just got to keep climbing."
The chemistry of the Pistons group was evident throughout, with Drummond going as far as to say that this was the deepest team he has been on in his six-year career.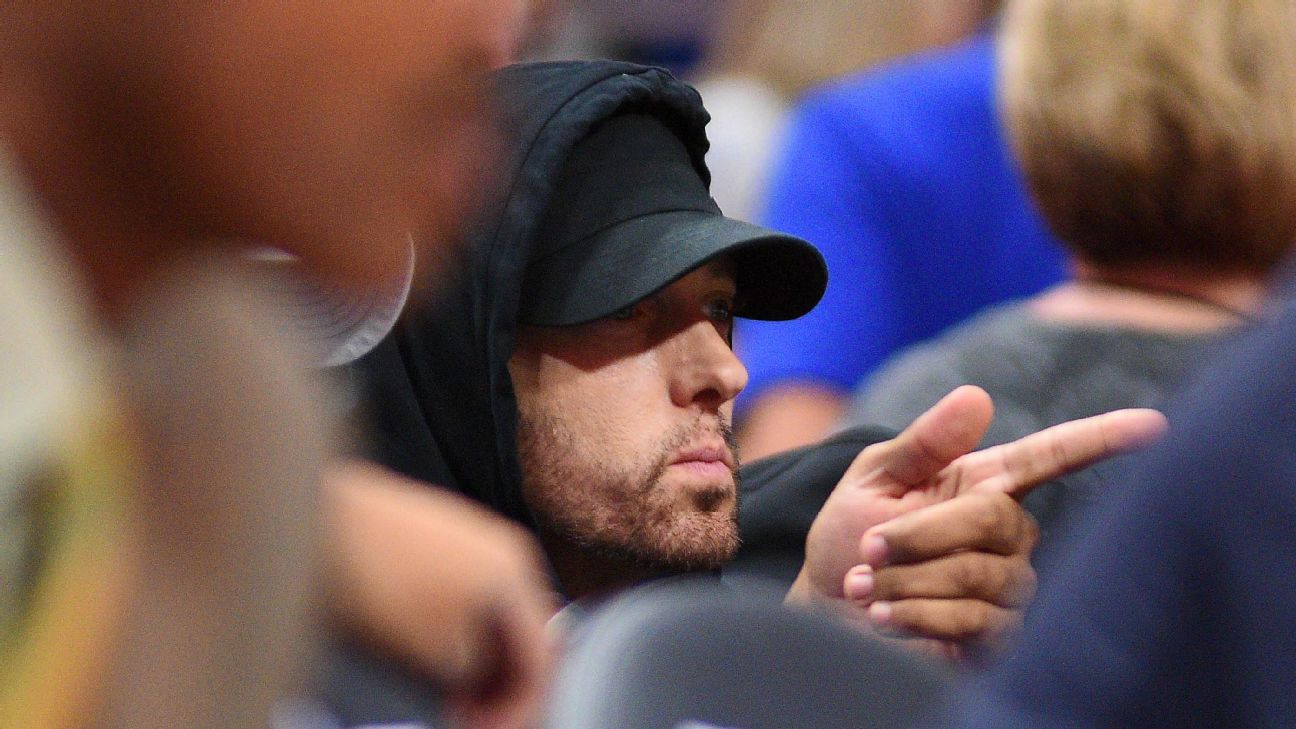 "Our chemistry is a lot better," Harris noted. "Look at us today. Our body language was better out there, embracing each other more. A big emphasis for us and our coaching staff was to get guys to their good spots. We're capable of just making a play and being effective."
Can they make it last throughout the regular season?
That's the question Van Gundy and his team must answer over the course of the 82-game season, but on Wednesday night, each of the Pistons players and staff members was saving the experience in some way. NBA commissioner Adam Silver, who posed for selfies with fans at the end of the game, was there to offer his support for the arena opening. Kid Rock sat near the floor to check out the team's new digs. Pistons owner Tom Gores got into the act late in the fourth quarter by throwing T-shirts into the crowd, something he does several times a year.
"It was a good first night here tonight," Van Gundy said. "It was great to be here. It was great before the game to see Dave Bing and Bob Lanier out there. Particularly Dave, no slight on Bob, but Dave's lived here continuously for the entire time. Was a mayor of the city. Was heavily invested in bringing the Pistons back into Detroit, and I don't know that there's anybody ... who's been more important to this city than Dave has been. So to see him at midcourt was great."
With all the stars in attendance, the Pistons put on a performance the city could appreciate.
"I thought just having Eminem up there was great as a Detroit guy," Van Gundy said. "But I thought it was great of Tom, and if Adam Silver was involved, to think about that. I think without making any statement they were able to make a statement by involving Eminem in it. I thought that was great. I thought the whole thing, in terms of what happened before the game, was extremely well thought-out, well done, and I enjoyed it -- not as much as I enjoyed the win, but I enjoyed it."