OAKLAND, Calif. -- The Golden State Warriors were down six nearing a minute to go in the game. Stephen Curry tried to hit Klay Thompson at the top of the key, but defensive specialist Avery Bradley picked off the pass and went in to finish a contested layup.
That was the game, and turnovers was the story of it for the Warriors.
The Detroit Pistons, after beating the LA Clippers the evening prior in Southern California, stole a huge road win on Sunday by defeating the defending champs 115-107 at Oracle Arena.
Golden State (4-3) shot 57 from the field opposed to Detroit's 46 percent mark, but continual carelessness was the issue yet again. They turned it over 26 times, leading to 33 points for the Pistons.
Every game this season, the Warriors have turned over the ball 16 or more times.
Draymond Green, who avoided a suspension from his altercation with Washington Wizards shooting guard Bradley Beal on Friday, looked out of sorts. He pulled down 13 boards, but he committed a game-high six turnovers and only four assists.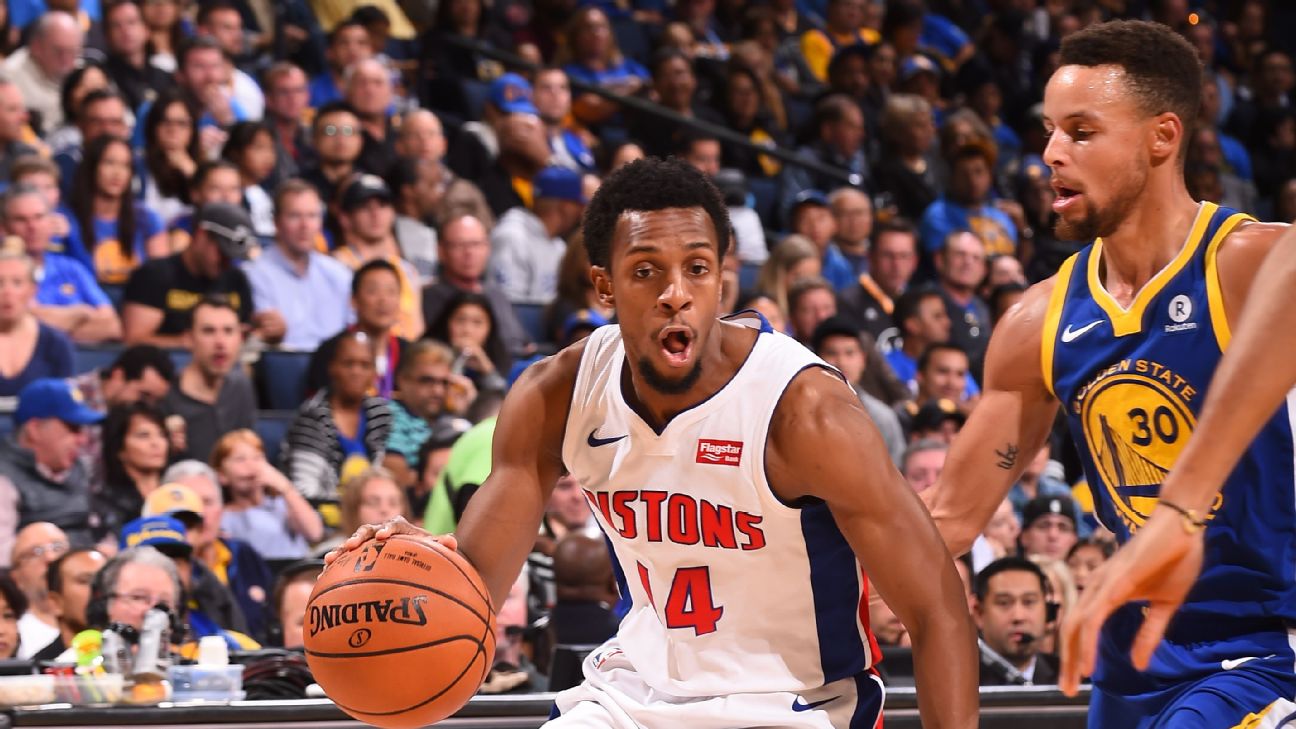 Klay Thompson had a game-high 29 points and four turnovers. Kevin Durant supplied 28 points and three turnovers. Stephen Curry added 27 points and five turnovers. Big man Zaza Pachulia even joined the act, accumulating four turnovers in 19 minutes of play.
Entering the game, the Warriors averaged 17.0 cough-ups a game, the 27th worst mark in the league. They'll fall dramatically following Sunday's contest.
Golden State was down 13 with six and a half minutes to play, and ended up cutting it to two, but they never made up the deficit.
On the other hand, the Pistons came back from a 68-54 deficit with 8:30 left in the third quarter to take an 82-81 lead into the final period. This came after overcoming a 70-57 deficit the night before in Los Angeles to come back and beat the Clippers.
The Detroit bench played a key role in the comeback, getting huge contributions from guard Ish Smith, big Anthony Tolliver, and wing Reggie Bullock. Overall, the Warriors' bench was outscored by the Pistons' bench 31-19.
After sinking his first two free throws of the game, Curry extended his streak to a career-high 54, including two makes from last season. In the third quarter, he missed his first free throw of the season.
Bradley led the Pistons (5-2) with 23 points and three steals. Reggie Jackson chipped in 22 points and five assists.
The Warriors hit the road for the second half of this back-to-back to face the LA Clippers on Monday night.