ESPN.com and the TrueHoop Network are ranking every NBA player -- and counting them down on Twitter (@NBAonESPN), from No. 500 to No. 1. As the rankings are announced, you can also find them here on the pages of ESPN.com.
What is #NBArank?
#NBArank is the Twitter hashtag to use if you want to get involved in the discussion or just follow along.
You can also follow along here: @NBAonESPN
How did we rank the players?
We asked 91 experts to rate each player on a 0-to-10 scale, in terms of "the current quality of each player."
Here is the full list of voters from ESPN.com, the TrueHoop Network, TrueHoop TV, Daily Dime Live, ESPN TV, ESPN Radio, ESPN Deportes, espnW, ESPN The Magazine, ESPN Insider, ESPN Fantasy, ESPN Games, ESPN Dallas, ESPN Los Angeles, ESPN Chicago, ESPN New York, ESPN Stats & Information, ESPN Topics and ESPN Analytics.
#NBArank NO WAY Danny Granger is 36 in the NBA. As any Pacers fan could tell you, 36 equals how many times he passed the ball last season.Sun Oct 09 20:11:56 via web
Kevin Fresh Andrews
kfreshandrews
Danny Granger at No. 36 on #NBArank. I like to call him the Silent Assassin. You always wonder where he's been, then you realize he has 30 plus.Sat Oct 08 17:46:14 via web
Devin Ugland
RealDevinUgland
Rank
Player
Score
37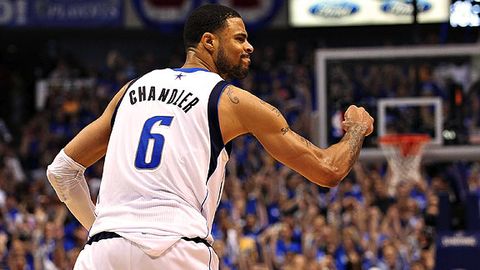 7.21
Tyson Chandler
Dallas Mavericks | C | Age: 29
Drafted: 2nd in 2001 (by LAC)
Tyson Chandler's #NBARank feels a little too high... but he was the rock in the middle that put the Dallas Mavericks over the top.Fri Oct 07 20:03:04 via web
Rey-Rey
TheNoLookPass
Tyson Chandler at 37 - that means Andrew Bynum is rated higher. Might want to watch that Lakers-Mavs series again. #NBArankFri Oct 07 20:02:00 via TweetDeck
Thomas
karmacomatic
Rank
Player
Score
38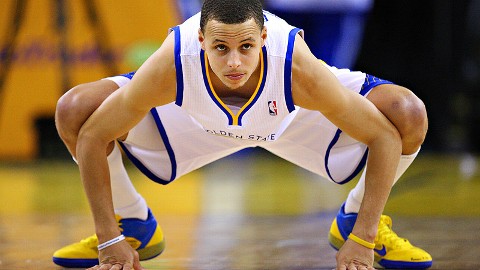 7.18
Stephen Curry
G.S. Warriors | SG | Age: 23
Drafted: 7th in 2009 (by GSW)
My man Stephen Curry ranked at 38 in ESPN NBA Player Rankings. Glad he's getting his recognition. #nbarank #38Fri Oct 07 20:03:08 via web
Raymond Borrero
raymond01
Don't know if I like John Wall behind Stephen Curry on #NBArank though.Fri Oct 07 20:17:11 via Seesmic
Michael Sykes
Mike_Nasty11
Rank
Player
Score
39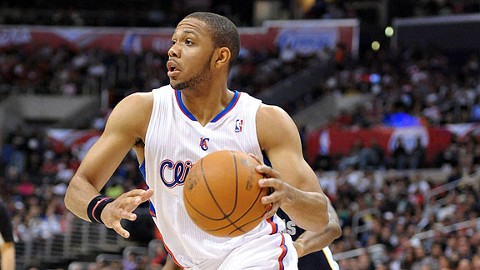 7.08
Eric Gordon
L.A. Clippers | SG | Age: 22
Drafted: 7th in 2008 (by LAC)
39 for Eric Gordon on #NBArank isn't unreasonable, but I just can't accept him over Kevin Martin. Not for another 1-2 years.Fri Oct 07 17:00:22 via TweetDeck
Noam Schiller
noamschiller
Eric Gordon at #39 is right. He's overshadowed by Blake Griffin and he's coming into his own as an elite SG. #NBArankSat Oct 08 15:00:24 via web
Eli Mathers
EliMathers
Rank
Player
Score
40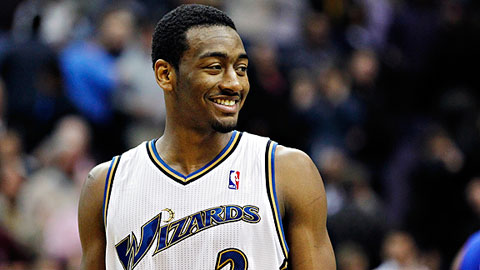 7.07
John Wall
Wash. Wizards | PG | Age: 21
Drafted: 1st in 2010 (by WAS)
Remember folks, #NBAank is CURRENT value, not future potential. Currently, tough to argue John Wall is a Top 40 player. Next year ...Fri Oct 07 14:59:54 via web
Aaron Burgin
SDUTAaronBurgin
John Wall starts off the top 40! #NBAank. Guy is going to be stellar in a few years. Fri Oct 07 15:26:45 via Mobile Web
Jonathan Joubran
JonathanJoubran
* Score: Tiebreakers are first based on percentage points; scores have been rounded off. The second tiebreaker is based on John Hollinger's Estimated Wins Added for the 2010-11 NBA season (rookies were given an EWA of zero).