Riding the back of their German superstar, Dirk Nowitzki, the Dallas Mavericks knocked off LeBron James and the favored Miami Heat to win their first NBA title this past June. What does Mark Cuban's bunch have to do in order to successfully defend their championship?

Today we begin our six-week journey looking at five key questions concerning all 30 teams in the league. We'll start with the Southwest Division this week, then take a spin around the Southeast next week, followed by tours of the Pacific, Central, Northwest and Atlantic.

First up, the 2010-11 champion Mavs:
1. Should Dallas be the favorite in the West? The NBA?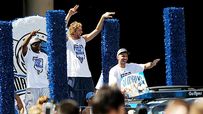 Jeff Caplan, ESPN Dallas: How can the lovable Mavericks not be? Anyone quaking in their high-tops over the San Antonio Spurs? Kobe Bryant and the Lakers traded in the Zen Master for Mike Brown. Denver? New Orleans? Portland? Phoenix? Now, Oklahoma City and Memphis are two improving teams, with the Thunder next in line. But Dirk Nowitzki has earned the tag of favorite.

Ian Levy, The Two Man Game: The Mavericks won the title by consistently maximizing their collective abilities over a span of several weeks. As impressive as their playoff performance was, it's difficult to imagine them replicating such an extended run of remarkable synergy. They should be considered strong candidates to repeat, but if I was laying down a bet, my money would be on the field.

Rob Mahoney, The Two Man Game: Nope and nope. The Mavericks made a fantastic run to win the NBA title, but even their status as the defending champs doesn't make them the default favorites. There's still far too much hanging up in the air (Tyson Chandler's free agency, the collective health of the veterans, another year of wear on Jason Kidd's body, etc.) for Dallas to be considered the most likely to make it out of the West, much less the entire league.

Beckley Mason, HoopSpeak: Why not? The Lakers and Thunder are probably tri-favorites with Dallas, but the Mavs have the best player and coach among the top Western Conference teams. After conquering the league, they deserve the bull's-eye that has been tattooed on Kobe's back for the past four years.

Marc Stein, ESPN.com: Following the rules that I've always adhered to when assembling ESPN.com's weekly NBA Power Rankings, Dallas will begin the season -- whenever it starts -- as the rightful holder of the top slot. Every defending champion gets that treatment from the committee (of one). But I think even the Mavs, if they were being as honest as possible, would concede that their title team was not built for the long run. They were the ultimate win-now squad. Without even knowing yet what the Lakers, Thunder, Spurs and other West denizens are going to do roster-wise, Dallas is going to be dogged by age and motivation questions when this blasted lockout finally ends. I don't think you'll see too many know-it-alls like me predicting a repeat.
---
2. Fact or Fiction: The Mavs must re-sign Tyson Chandler at any price.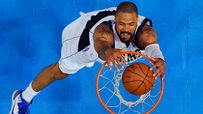 Jeff Caplan, ESPN Dallas: Fact. I read recently in this cyberspace that Chandler is overrated. Nonsense. Forget about stats (and his were pretty darn good). This guy brought a mentality and toughness not seen in Big D during the Dirk years. He got the team to hang its hat on defense and spoke the truth on a notoriously quiet team. Not re-signing him would be the ultimate gut punch.

Ian Levy, The Two Man Game: If the goal is to repeat as NBA champions, re-signing Tyson Chandler is a must. His toughness, rebounding and defensive presence helped make the Mavericks an elite team. Bringing him back may require sacrificing a significant portion of their future financial flexibility, but the Mavericks simply aren't the same without Chandler manning the middle.

Rob Mahoney, The Two Man Game: Fact. If the Mavs have the intention of keeping their immediate core competitive (and it would be pretty shocking if Mark Cuban and Donnie Nelson decided otherwise), Chandler is an absolutely essential piece. His defensive impact cannot be replaced, and he offers the Mavs a great rebounder, an underrated offensive big, and the kind of starting-quality talent that allows Dallas to maximize the impact of its depth.

Beckley Mason, HoopSpeak: Fact. Chandler was the Mavs' second most important player because he so perfectly complements their most important player. His defensive acumen and athleticism are irreplaceable in the current market, and he's a wet-the-bed nightmare when rolling to the rim for lobs as Dirk stretches the floor. Consider this: Chandler, not Nowitzki, led the entire league in playoff offensive rating.

Marc Stein, ESPN.com: Have to say fiction because you threw in the "at any price" disclaimer. I appreciate the importance of the question, because no less an authority than Dirk consistently said throughout last season that Chandler's impact defensively and as a leader/culture-changer made him as important to the Mavs' success as Dirk himself. But without knowing how restrictive the new salary-cap rules are going to be, it's simply too soon to answer this one.

Cold as it sounds, Dallas has to start thinking about reloading around Nowitzki, which means finding a younger star who can flank Dirk and ultimately let him slide into the No. 2 slot in terms of team importance as he hits his mid-30s. That might mean losing someone like Chandler first -- as revered as TC is now in Big D -- in the name of financial flexibility to take into the summer of 2012.
---
3. Caron Butler and J.J. Barea: Take 'em or trash 'em?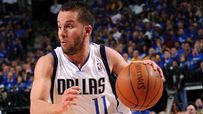 Jeff Caplan, ESPN Dallas: Sorry J.J., but money is going to be tight and, as the Mavs, I've got to re-sign Chandler and I really want a full year of Caron Butler at small forward. I'll trust that Jason Terry and Rodrigue Beaubois can keep Jason Kidd's minutes reasonable, and that Beaubois and Rudy Fernandez will replace Barea's penetration.

Ian Levy, The Two Man Game: Take 'em, but only if the price is reasonable. Chandler is priority No. 1. Keeping Butler is a luxury, and negotiations should be handled accordingly. Barea's value has probably been inflated by his playoff performance, but the Mavs have a definite idea of what his true value is to them. Bringing him back on a contract closely approximating that value would be a huge victory, but with Beaubois, Fernandez, Brewer and Jones, they can pass if the price runs too high.

Rob Mahoney, The Two Man Game: Take Caron Butler and be willing to part with J.J. Barea if his price goes up too far in free agency. Butler will be the key to the Mavs' improvement in the season to come; they don't have much internal improvement to count on due to the lack of young talent on the roster, and bringing Butler back into the rotation could bring a significant boost. Barea, for all his talents as a penetrator and ball handler, is theoretically replaceable should his status as a champ drive up his price to absurd levels.

Beckley Mason, HoopSpeak: Caron Butler might end up being more affordable than J.J. Barea for what each offers. The challenges presented by Barea's style of play can probably be replaced by Beaubois, and the Mavericks were exposed defensively by OKC's three-guard lineups. If the CBA and Butler's health allow, the Mavs should pay for a staunch defensive presence and accurate 3-point shooting.

Marc Stein, ESPN.com: Same answer as No. 2. In an ideal world, Dallas brings back everyone from the title team to give that squad every opportunity to try to win it all again. But this ain't an ideal world. Chandler, Butler and Barea all figure to attract good offers from other teams when the 2011 offseason finally starts, not only because they were part of a championship mix but because it's a very thin free-agent class overall. The Mavs, though, absolutely have to factor in the long-term implications when it comes to re-signing any of them.
---
4. Who should start at 2-guard next season?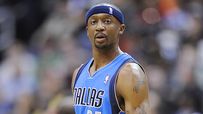 Jeff Caplan, ESPN Dallas: I don't think this is even a question. Jason Terry is entrenched as the team's sixth man. The trade for Rudy Fernandez, in my mind, meant DeShawn Stevenson is gone and the starting position belongs to the Spaniard. J.J. Barea started the final three NBA Finals games but is way too small to start at the 2 regularly. Coming off another foot injury, Beaubois can't be trusted.

Ian Levy, The Two Man Game: Barea's insertion into the starting lineup, midway through the Finals, reveals this is a spot in the Mavericks rotation where flexibility pays huge dividends. Two-guard is the fulcrum around which Rick Carlisle can adjust his lineups and rotations, letting matchups dictate the balance. With a long list of available options, each with distinct strengths and weaknesses, I would expect to see several different players starting in this slot throughout the season.

Rob Mahoney, The Two Man Game: Butler, should Dallas manage to keep him. He's the best two-way talent of the bunch, hands down. If he signs elsewhere in free agency, Rudy Fernandez is likely Dallas' most sensible alternative, though Rodrigue Beaubois (if finally fully recovered from his nagging foot injuries) could potentially pose a challenge for the starting slot.

Beckley Mason, HoopSpeak: I expect Barea and Stevenson, two players who played big-time minutes at the 2 in the playoffs, to be out the door when next season begins. If they can afford Butler and his shooting remains consistent, Caron is the clear choice over Terry and Fernandez, two prototypical off-the-bench firestarters.

Marc Stein, ESPN.com: Brewer. When the Mavs snagged him off the waiver wire in March, it was with the future in mind more than the present. So next season is Brewer's turn. Any injection of youth and athleticism stands out with this creaky crew, as seen in Brewer's brief cameo at the start of the second-round series against the Lakers, when he helped spark the rally that enabled Dallas to steal Game 1.

And I'm going to be the last guy to write off Roddy Beaubois, even though "disappointment" doesn't begin to describe a 2011-12 season that never really got started thanks to a nagging foot injury. To freshen up a roster that doesn't figure to change a whole lot compared to last season's roster, playing Brewer and Beaubois are musts. (Apologies for my lockout-dulled brain, but the newly acquired Rudy Fernandez is one more relative youngster who needs to be on the floor a lot, too.)
---
5. Fact or Fiction: Dirk is the toughest West player to cover.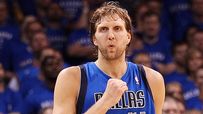 Jeff Caplan, ESPN Dallas: Portland, Los Angeles Lakers, OKC and Miami will answer fact, and so will I. Perhaps if Kobe Bryant returns rejuvenated and healthy he'll take that title back. But Dirk's a 7-foot power forward who plays like a shooting guard. He shot 51.7 percent from the field, 39.3 percent on 3-pointers and 89.2 percent at the free throw line.

Ian Levy, The Two Man Game: Fact. This is not strictly a product of Nowitzki's individual scoring prowess, which is considerable. It's a reflection of the entire Mavericks offense. Dirk is the toughest player in the Western Conference to cover because the combination of skills, system and teammates provide a variety of lethal offensive options.

Rob Mahoney, The Two Man Game: Fact. The Mavericks' offense is engineered to get Nowitzki the ball in his most effective spots on the floor, and from that point, even skilled defenders are dead in the water. If given any kind of space, Nowitzki has the ability to either rise up for a mid-range jumper or attack the basket. Play him too aggressively and he'll create contact and draw the foul. Double-team Dirk and he'll find the open man or spin away from the trap. Defending Nowitzki is a showcase in true futility.

Beckley Mason, HoopSpeak: Fact! Quite literally everything the Mavericks do offensively is predicated on the reality that Nowitzki is nigh ungaurdable. He's the game's most deadly covered shooter and can score (and now pass) consistently from more positions and entrance points than anyone. Dirk's accurate strikes make Mamba's seem toothless. And unlike the wispy Durant, no one muscles Nowitzki from his comfort zones.

Marc Stein, ESPN.com: Fiction. Toughest individual cover in the whole league, not just the West. For another season or two, anyway.


ESPN.com and the TrueHoop Network
Marc Stein is a senior writer for ESPN.com. Jeff Caplan writes for ESPN Dallas. Ian Levy, Rob Mahoney and Beckley Mason contribute to the TrueHoop Network.
• Follow ESPN's NBA coverage on Twitter | On Facebook