None of them has played a minute in an NBA game, so trying to figure where they rank among current NBA players may be the toughest task of all.

We're more than halfway through ESPN.com and the TrueHoop Network's ranking of every NBA player. And the countdown rolls on.

So how should this year's draftees fare in the esteem of our noted panel of 91? We passed some further judgments.

You can follow the latest countdown on Twitter (@NBAonESPN), from No. 500 to No. 1.
1. Where should No. 1 pick Kyrie Irving finish in #NBArank?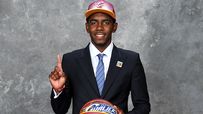 Bret LaGree, Hoopinion: Kyrie Irving should be ranked in the top 125. He's not just expected to start for the Cleveland Cavaliers, he's going to use a ton of their possessions. Based on the 11 games he played at Duke, he'll put those possessions to good use.

Rob Mahoney, The Two Man Game: Projecting Irving's rightful spot is tricky given how little we've seen of him and the ambiguous rankings of the remaining NBA players, but I'd place him somewhere in the low 80s. Not too shabby for an incoming rookie, but with room to grow before he surpasses PGs like John Wall, Jrue Holiday and consummate vet Andre Miller.

Brian Robb, Celtics Hub: 191. Irving has the brightest future of all the 2011 draft picks, thanks largely to his ability to get to and finish at the rim. However, with just 11 college games under his belt, this 19-year-old point guard needs more seasoning and should fall short of being the highest-rated rookie in #NBArank.

Jonathan Santiago, Cowbell Kingdom: He should've fallen where most of his fellow lotto picks are ranked, which is in the 250-350 range. I'm surprised he's cracked the top 200.

David Thorpe, ESPN.com: Irving looks to be a top-200 player this season. Maybe even top 150. Poise, strength, confidence and an excellent outside shot are combined in a solid point guard's frame. He's outplayed a good number of these same players during his hoops career prior to the NBA.
---
2. Where should No. 2 pick Derrick Williams finish in #NBArank?
Bret LaGree, Hoopinion: Derrick Williams should be ranked near or in the top 150. He's a rotation player for any team in the league and a starter for many.

Rob Mahoney, The Two Man Game: Just a bit after Irving, likely in the late 80s or early 90s. Williams begins his career as an NBA-ready athlete, but he'll need some significant polishing before he's ready to be a big-time contributor. His talent is unmistakable, but athletic potential alone does not a top NBA player make.

Brian Robb, Celtics Hub: 182. The young forward turned plenty of heads while leading Arizona's deep run in the NCAA tournament, demonstrating he's easily the best offensive "help now" player in this season's rookie class. Combined with a talented frontcourt in Minnesota, and a new competent head coach in Rick Adelman, leads me to believe Williams will be deserving of this lofty ranking.

Jonathan Santiago, Cowbell Kingdom: Just like Irving, I think Williams should've fallen in the 250-350 range. I don't think he and Irving are miles ahead of other prospects from this year's draft. But the rankings seem to suggest otherwise.

David Thorpe, ESPN.com: Williams, like Irving, should be a top-200 player. He gets knocked for not having a position, but the Wolves would be smart to just play him, period. His hot motor and perimeter skills make him valuable to both ends of the floor, especially on a team that features Darko Milicic and Kevin Love.
---
3. Who has a brighter future: Jonas Valanciunas or Jan Vesely?
Note: Valanciunas and Vesely finished in an exact tie.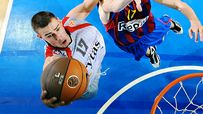 Bret LaGree, Hoopinion: It's hard not to be impressed by the success the 19-year-old Jonas Valanciunas is having at Eurobasket. Plus, he's clearly a center. I'm not sure Jan Vesely, for all his athletic gifts, will be able to defend small forwards at the point of attack though his help defense could compensate for that overall.

Rob Mahoney, The Two Man Game: Valanciunas, and honestly it's a bit curious to me that Vesely managed a tie in the rankings. Neither player can create much with the ball in their hands at the moment, but Valanciunas' size and instincts make him a significantly more valuable player at this stage in their careers.

Brian Robb, Celtics Hub: Vesely. With the ability to play both forward positions, a polished post game on the block as well as being one of the highest-rated international prospects on the defensive end, the 6-foot-11 21-year-old gets the nod here. His shooting still needs work, but his form looks pretty, leaving me to believe it's a fixable problem.

Jonathan Santiago, Cowbell Kingdom: Vesely, only because he's playing alongside one of the NBA's best young point guards. John Wall and his playmaking skills are going to make the game a lot easier for Vesely.

David Thorpe, ESPN.com: Valanciunas might be the top prospect overall in this draft. Before his terrific play in the Eurobasket tournament this month against Europe's best players, he destroyed players his own age. He's got some Kevin Love talent mixed in, but he is also a pure scorer.
---
4. Who has a brighter future: Brandon Knight or Kemba Walker?
Note: Knight and Walker finished in an exact tie.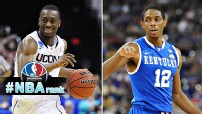 Bret LaGree, Hoopinion: By virtue of being the more finished product, Kemba Walker, from a certain perspective, lacks the promise of the younger Brandon Knight. Walker is undoubtedly the better player right now, and Knight will have to fulfill much of his promise to catch up.

Rob Mahoney, The Two Man Game: Walker. Knight is a fairly interesting prospect, but he's neither a standout scorer nor a notable passer on the NBA level. Walker's NBA road won't be terribly smooth, either, but I trust his decision-making and instincts more than Knight's, not to mention his scoring ability.

Brian Robb, Celtics Hub: Walker. It may be a Northeast bias, but the undersized guard simply knows how to put himself in the right spots to score, an ability that should translate well into the NBA. This combined with his performances during "winning time" make me more of a believer in him at the next level over Knight and his questionable point guard instincts.

Jonathan Santiago, Cowbell Kingdom: Knight is younger, but he's perhaps just as poised and mature as Walker. Knight is blessed with better physical assets, too. Put them all together and I think the Pistons' point guard has more upside.

David Thorpe, ESPN.com: I think Knight is more likely to be a better player. Think of it like this: Had Knight stayed two more seasons at Kentucky, wouldn't he be better than Walker was this past season? His IQ and poise are a great combination for a young player who is already long on skill. His work ethic is legendary within the Florida prep scene.
---
5. Are rookies in #NBArank rated about right, too low or too high?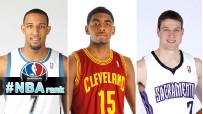 Bret LaGree, Hoopinion: There are certainly individual rookies who will immediately outplay their #NBArank rating, but it's prudent to be skeptical of rookies as a whole. More than half of the 2010 first-round picks played less than 1,000 minutes last season.

Rob Mahoney, The Two Man Game: Too low, particularly in the case of the mid-to-late first-round picks. A lack of familiarity sadly comes into play; lottery picks garner significant attention, but the also-rans of the first round don't have quite enough of a spotlight on their game for anyone but NCAA diehards to accurately assess them.

Brian Robb, Celtics Hub: Just right. Two rookies cracking the top 250 sounds just about right to me in one of the weakest draft classes in recent memory. There will be a few diamonds in the rough when all is said and done. But as a whole, the entire group is where they belong: in the bottom half of the league.

Jonathan Santiago, Cowbell Kingdom: I think they're rated about right. What throws me off is the ranking of some of the experienced players relative to the rookies. Anthony Randolph rated ahead of guys such as Jimmer Fredette and Kemba Walker? That's confusing to say the least.

David Thorpe, ESPN.com: Generally, rookies are rated low and properly so. But there is little doubt that the better rookies are almost always underrated. And vastly underpaid. Let me add this: I wish TV announcers would stop saying "rookie mistake" when a rookie errs. Veterans frequently make those same mistakes. Ask any Mavericks fan about some of Jason Kidd's turnovers -- and he's a Hall-of-Famer in waiting.


ESPN.com and the TrueHoop Network
David Thorpe writes for ESPN.com.
Bret LaGree, Rob Mahoney, Brian Robb and Jonathan Santiago
contribute to the TrueHoop Network.