For the third time in as many seasons, a team hailing from the Central Division reigned supreme in the NBA during the regular season. But this time, it was a different MVP winner leading the way.

Behind Derrick Rose, anointed the best baller by voters in 2010-11, the Chicago Bulls finished with the best record in both the East and the NBA for the first time since the days of yore (i.e., the 1990s). But with expectations higher, can these grown-up Bulls get back to the top next season?

That's just one of the five questions our Central experts weigh in on:
1. Over/Under: Eastern Conference finals for the Bulls.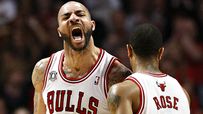 Dan Feldman, PistonPowered: Push. The Bulls will take a small step backward as reigning MVP Derrick Rose faces more defensive attention, and the Miami Heat will improve moderately. But who can even challenge those two teams? The aging Boston Celtics? The soon-to-be-Dwight-Howard-less Orlando Magic? The hanging-together-by-a-thread Atlanta Hawks? The no-defense New York Knicks? Those teams don't have a chance, and no other Eastern Conference team had a winning record last season.

John Krolik, Cavs: The Blog: Push. I love the way they play defense, Carlos Boozer and Joakim Noah should be healthy the whole season, and the Bulls' offense should improve, either by Tom Thibodeau figuring out ways to lighten the load on Derrick Rose or Rose making the leap and becoming a player worthy of "best active player" consideration, not just an MVP. At the same time, I don't think they have enough to get past the Heat, if only because depth matters a lot less in the postseason.

Jeremy Schmidt, Bucksetball: Under. We know they'll be a great defensive team and we know Derrick Rose is going to be a candidate for MVP, but can they pull off another ultra-successful season with so little else on offense? I say we see a step back this season, but a bright future still lies ahead.

David Thorpe, Scouts Inc.: Under, mostly because the East has LeBron and Wade on the same team, plus Dwight Howard and Stan Van Gundy, and throw in a Boston team that can fill the center void with a real player and not a brand name. Miami should lock down one spot, which leaves three teams for the other. And don't forget how Chicago struggled last season once saddled with high expectations.

Jared Wade, 8 Points, 9 Seconds: Push. They made it that far last season and that was despite Noah and Boozer missing 34 and 23 games, respectively. But unless something drastic happens in collective bargaining, the Heat do still employ LeBron, Wade and Bosh. We will likely see a rematch of the 2011 Eastern Conference finals. And the same result.
---
2. Over/Under: 42 wins for the Pacers next season.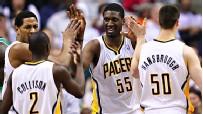 Dan Feldman, PistonPowered: Under. Frank Vogel provided a nice boost last season, but any coaching change would've invigorated the Indiana Pacers last season. And even with motivation that probably won't carry into this season, Indiana didn't play like a 42-win team under Vogel. Caveat: Free agency could push the Pacers, likely to have cap room in any model, to a winning record.

John Krolik, Cavs: The Blog: I'm definitely taking the under. Lockout, remember? I'll also take the under on them being a .500 team. Hibbert faded fast last season, Granger is a second option without a true superstar teammate, and I feel like their showing against the Bulls was more of a moment in time than a harbinger for 2011-12.

Jeremy Schmidt, Bucksetball: Over. It's easy to forget these things with the lockout, but Indiana could really improve during free agency. Larry Bird's squad went through salary-cap liposuction when the clock struck midnight on the 2010-11 season. The Pacers should be able to add a solid piece while not losing anyone that matters. Unless you still think Mike Dunleavy Jr. matters.

David Thorpe, Scouts Inc.: Under. More depth in the East means fewer wins from that side of the ledger, and 28 of the Pacers' 37 wins last season came from teams in the East. George Hill can help, but I still think they need their bigs to make a major jump to get to 41-plus victories.

Jared Wade, 8 Points, 9 Seconds: Over. Last season, Indiana finished 20-18 under the helm of interim coach Frank Vogel. Stretch that winning rate over a full season and you get 43 wins. Moreover, the team's personnel and experience are still improving, most notably among the George Boys: Hill and Paul. New Orleans Hornets free agent David West could be added to the roster as well.
---
3. Over/Under: One Bucks player in the 2012 All-Star Game.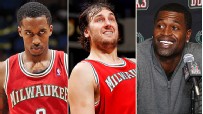 Dan Feldman, PistonPowered: Under. Michael Jordan forfeited $100,000 just to compliment Andrew Bogut, and the center deserves the praise (although maybe not at that cost). But Carmelo Anthony and Deron Williams have joined the East since last year's All-Star Game, and an image-conscience NBA after a lockout will push its stars. A defensive-minded Australian playing in Milwaukee faces an uphill climb.

John Krolik, Cavs: The Blog: If Andrew Bogut is healthy, push. If he's not, under. Brandon Jennings is not an All-Star-caliber guard, nor is he remotely close to being one.

Jeremy Schmidt, Bucksetball: Push. Andrew Bogut has been in a strange place the past couple of years: The edge of All-Stardom while miles away from actual stardom. His market and lack of celebrity plays a significant role in his imbalance of league-wide attention relative to his performances over the past two seasons. If healthy, he should post strong enough numbers to finally tip the scales.

David Thorpe, Scouts Inc.: Under. Even a healthy Bogut, who's clearly an All-Star talent, will have to fend off bigs from better teams such as Joakim Noah and Al Horford.

Jared Wade, 8 Points, 9 Seconds: Under. Bogut is good enough but Dwight and Horford are better. If there were 15 spots per conference as there should be, the Aussie, who should be finally recovered from a brutal arm injury in 2010, would make it. As it stands, he will again be snubbed.
---
4. Over/Under: 20 starts for Brandon Knight in 2011-12.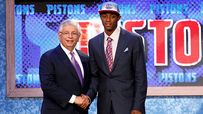 Dan Feldman, PistonPowered: Under. Brandon Knight isn't better than Rodney Stuckey right now, and he might not be better than Will Bynum yet. The Detroit Pistons drafted Knight for good reasons, but many of them involve Knight's potential, not his ability to contribute as a rookie. A lengthy lockout could give him time to catch up, but fewer games would mean fewer potential starts.

John Krolik, Cavs: The Blog: Over. Considering how much of a mess the Pistons were and will probably continue to be, they'll experiment with Knight starting at least a quarter of their games. Remember, part of Ben Gordon knows he's best as instant offense off the bench.

Jeremy Schmidt, Bucksetball: Over. What have we seen over four seasons that makes us confident that Rodney Stuckey is a long-term answer at point guard? In short, nothing. The Pistons are going nowhere, and it's been there for two seasons already. The future is now, and that means big minutes for Knight, the first reasonable facsimile of a point guard in Detroit since Chauncey Billups.

David Thorpe, Scouts Inc.: Over. He's got poise and smarts beyond his years, and will earn the trust from his coaches to let him start and figure it all out. Kind of like Jrue Holiday two seasons ago.

Jared Wade, 8 Points, 9 Seconds: Way over. Who is going to prevent him from starting? Will Bynum? Rodney Stuckey? This franchise is a mess. The Ben Gordon/Charlie Villanueva summer crushed Detroit's flexibility and the new CBA could crush it further. The Pistons need to make roster moves, but first they need to determine what they already have. Give the kid the ball and see what he can do.
---
5. Over/Under: Eight assists per game for Kyrie Irving as a rookie.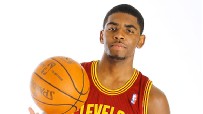 Dan Feldman, PistonPowered: Under. Just 11 rookies have ever averaged at least eight assists per game, and nine of their teams played at a faster tempo than the Cavaliers did last season. Irving won't see enough possessions to come near eight assists per game, especially with Baron Davis and Ramon Sessions eating into his minutes.

John Krolik, Cavs: The Blog: Under. Kyrie Irving isn't a pure point guard, and Baron Davis is. Eight assists per game seems like a very aggressive prediction when you take those two things into consideration.

Jeremy Schmidt, Bucksetball: Under. At some point this season, Irving will penetrate and dish. Then he'll look over to see the ball roll out of bounds as Luke Harangody stands helpless after dropping yet another pass. Such is the life of a player much more talented than his teammates. But as Irving hones his instincts and his teammates improve, eight should be feasible.

David Thorpe, Scouts Inc.: Under. Irving needs to first learn how to be an efficient scorer before he can start racking up assists. Cleveland is not built to fly up and down the court either (yet), so he'll have to earn most of his assists in the half court. Much tougher to do without a big-time scorer.

Jared Wade, 8 Points, 9 Seconds: Under. Only 11 rookies have ever eclipsed eight assists per night. Only John Wall and Jamaal Tinsley have done it this millennium. Magic, J-Kidd and CP3 failed to do it. I'll stick with the odds.


ESPN.com and the TrueHoop Network
David Thorpe writes for ESPN.com. Dan Feldman, John Krolik, Jeremy Schmidt and Jared Wade contribute to the TrueHoop Network.