NCAA Men's Hockey

NCAAF
Swimming
Caeleb Dressel sets American record with 18.1 in 50 Free.
Florida swimmer Caeleb Dressel sets an American record with a blistering 18.11 in the 50-yard freestyle at the NCAA Swimming National Championships.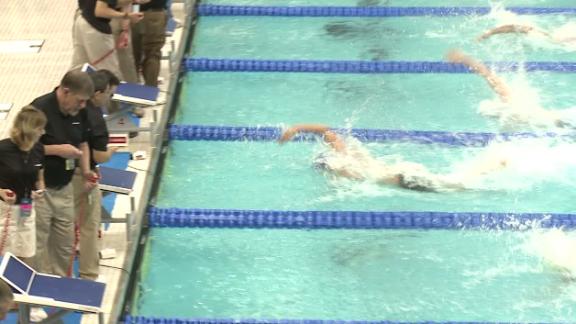 No. 13 Auburn handles Alabama State 22-0.
Tigers sophomore Justus Perry reflects on her two home runs against the Hornets and looks ahead to facing Kentucky.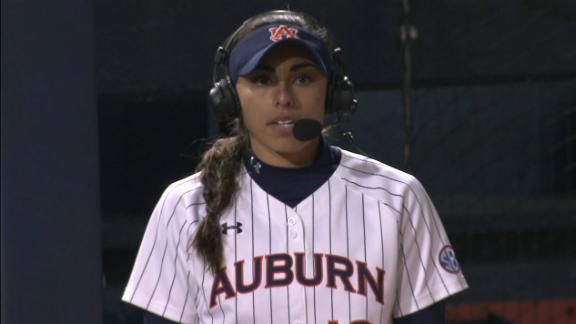 NCAA Men's Baseball
Missouri clinches midweek series vs. Arkansas State.
The Tigers go on an offensive outburst, scoring a combined 13 runs in four innings in their 14-9 win over the Redwolves.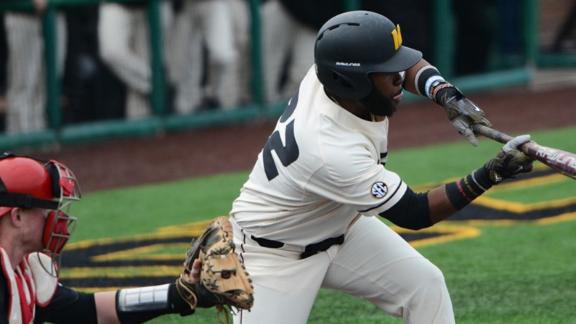 NCAA Men Baseball
No. 2 Florida takes down Jacksonville 10-3.
The Gators' offense blasts three home runs and 15 hits on their way to a victory against the Dolphins.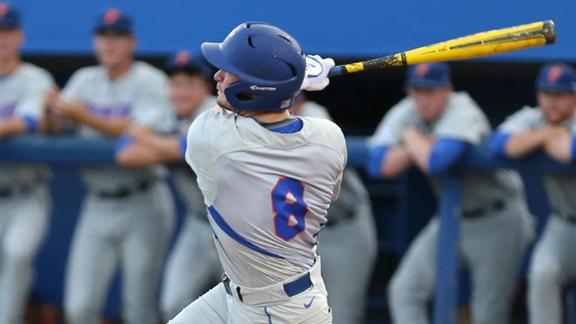 No. 21 Bulldogs slow down Bears 7-0.
Mississippi State head coach Vann Stuedeman discusses her team's pitching performance against Central Arkansas.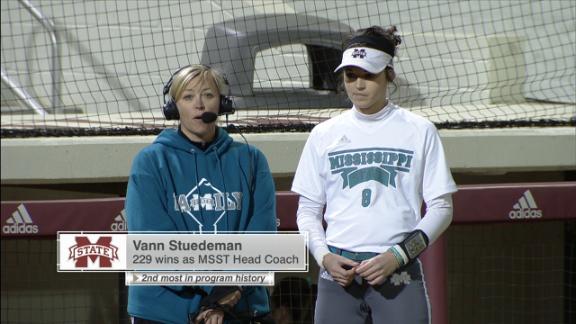 No. 7 Georgia defeats Georgia Southern 10-3.
The Bulldogs score in six straight innings to cruise past the Eagles and move to 27-2 overall.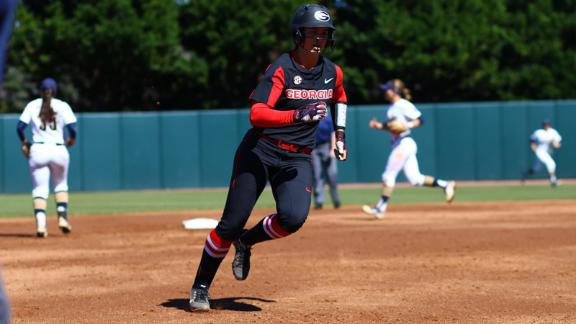 Barnhill shines as No. 6 Florida rolls past USF 9-0.
Pitcher Kelly Barnhill strikes out 12 batters for her fourth complete game no-hitter of the season as the Gators improve to 24-3 on the season.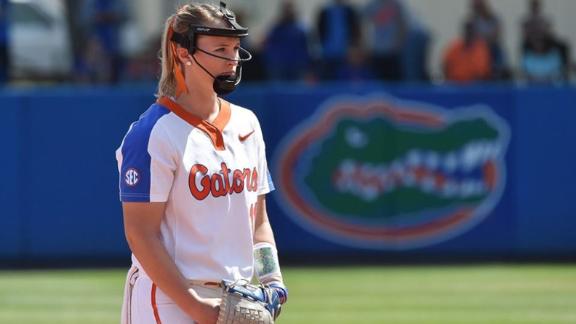 MSU freshman finds strength from teammates.
Mississippi State freshman Alex Wilcox discusses how the support of her teammates has helped through her battle with adversity.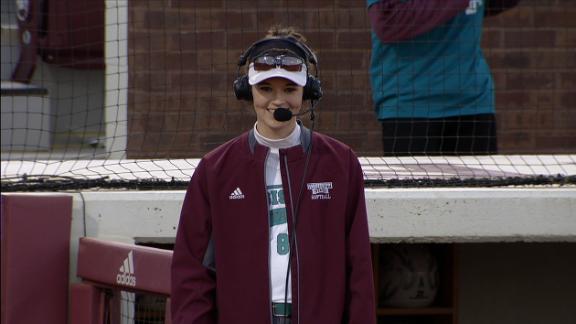 MSU's Wilcox discusses her off-field battle.
Mississippi State freshman Alex Wilcox shares her thoughts on the support she has received from around the community.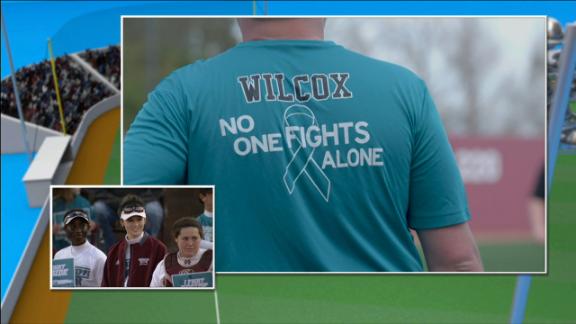 Bulldogs rallying behind Wilcox.
Mississippi State head coach Vann Stuedeman talks about how the team continues to support freshman Alex Wilcox.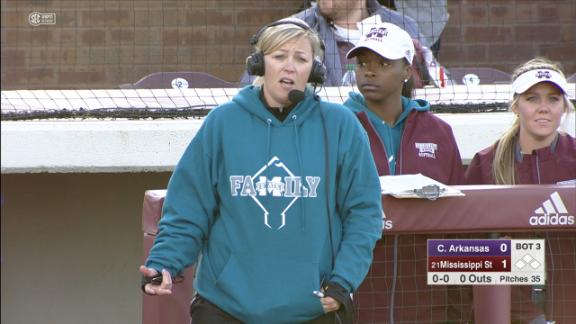 Walk-off grand slam seals it for Coastal Carolina.
Lee Sponseller hits a walk-off grand slam in the bottom of the ninth inning to top Clemson at Spring Brooks Stadium.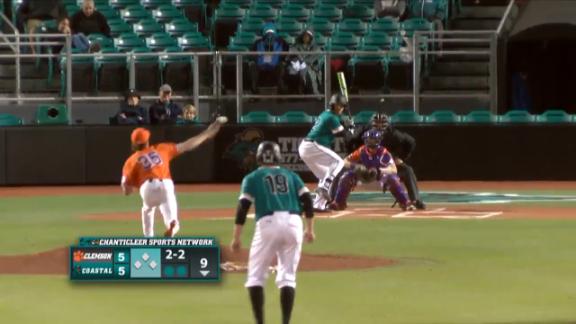 NCAA Men's Hockey
NCAA Men Baseball
Mississippi State defeats Alcorn State 17-1.
The Bulldogs' bats come alive, scoring 17 runs on 18 hits against the Braves in the win.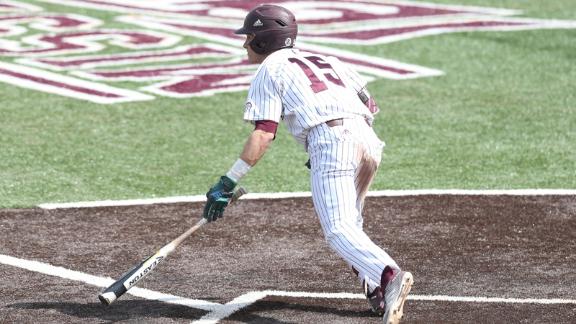 NCAA Men Baseball
South Carolina stumbles against The Citadel 4-3.
The Gamecocks' offense struggles down the stretch after scoring two early runs vs. the Bulldogs.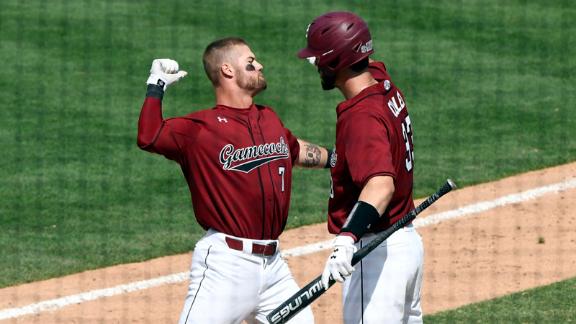 NCAA Men's Baseball
Missouri breezes past Arkansas State.
The Tigers take the first game of the series with an 11-1 victory.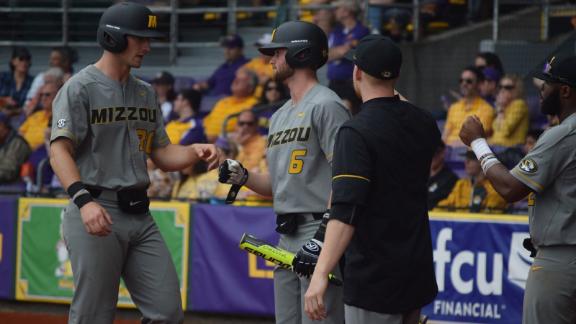 No. 16 Alabama takes down UAB 10-5.
The Crimson Tide tally 11 hits to remain undefeated against the Blazers.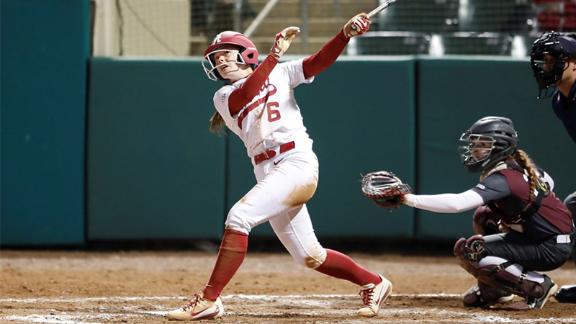 NCAA Men Baseball
Tennessee falls to ETSU 9-6.
The Vols jump up early with four runs in the first inning but can't hang on as they move to 13-9 on the season.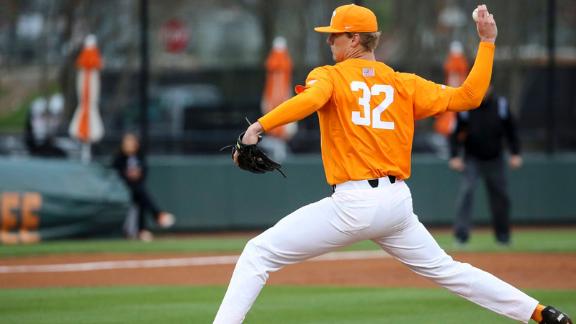 No. 15 South Carolina defeats Duke 6-1.
The Gamecocks break open a close game in the fifth inning to take down the Blue Devils and move to 25-4 on the season.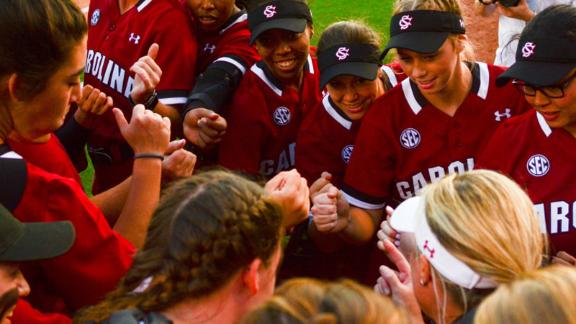 Arkansas sweeps doubleheader vs. UT Arlington.
The Razorbacks use good pitching and two home runs to grab a 10-6 victory against the Mavericks in Game 2.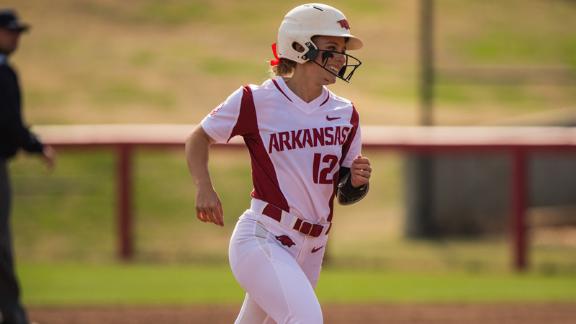 Streeter Lecka/Getty Images

Check out which teams won every men's and women's fall championship and where they stand in the current Capital One Cup standings.
Customize ESPN