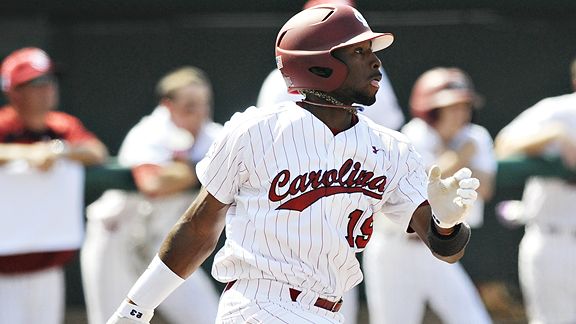 South Carolina Athletics
Jackie Bradley Jr.
Outfield | South Carolina
Pro clubs normally pay a premium to keep five-tool high school players away from college, but Bradley went unnoticed and undrafted out of his Virginia high school three summers ago. Now one of college baseball's most exciting players (something even opponents admit), Bradley has emerged as a consensus early first-round pick. That accolade should look nice next to the most outstanding player award he nabbed last season in sparking South Carolina to its first national championship to cap a .368/.473/.587 sophomore season that started late because of a broken hamate bone. Bradley's baseball instincts and his ability to hit for average and play an excellent center field rate the highest among his well-rounded skill set.