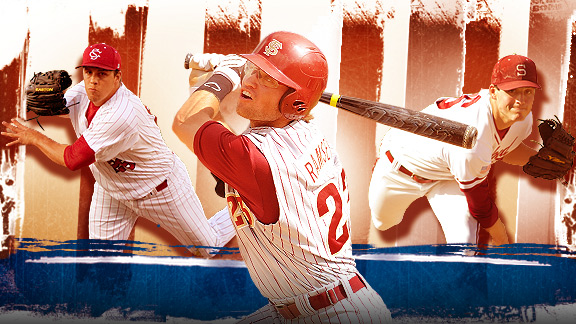 ESPN.com Illustration
Batter Up
2011 marked the dawn of a new era in college baseball, as the sport's national champion was crowned in Omaha's TD Ameritrade Park, the new host of the College World Series.
While the site was new, the result was decidedly familiar, as South Carolina swept through the competition to claim its second consecutive title. The Gamecocks return plenty of championship-proven talent, but don't necessarily enter 2012 as the favorites. That honor belongs to the team they vanquished in the CWS final, Florida.
The season begins on Friday; the NCAA tournament will start on June 1. What happens in between -- and which teams will arrive in Omaha -- is anyone's guess.
-- Selections and text by Eric Sorenson