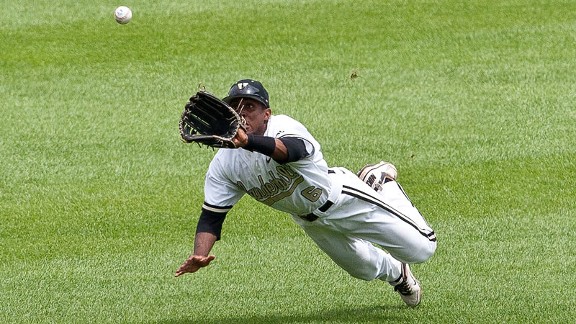 John S. Peterson/Icon SMI
Tony Kemp
Outfield | Vanderbilt
With more potential danger than a pack of matches, the high-energy Kemp took the college baseball world by storm as a freshman in 2011. Possessing game-changing speed, he was one of the best leadoff hitters in the country and made acrobatic plays in left field. His philosophy is "If you're not working today, someone is working to get better than you."
2011 stats: .329 avg., 7 triples, 37 walks, 17 stolen bases
Coach Tim Corbin: "His value goes well beyond the white lines; he is an energy source for our team. He arrives in a good mood every single day and has a great spirit for the game."