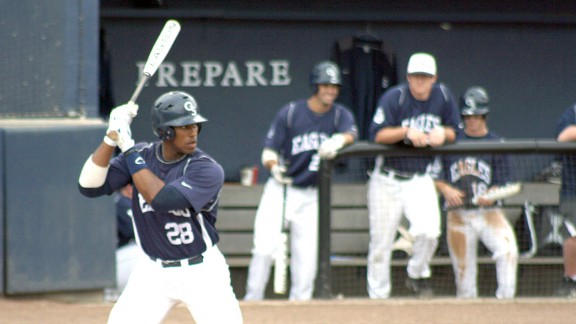 Georgia Southern Athletics
Victor Roache
Designated Hitter | Georgia Southern
There's nothing "mid-major" about this big league-level talent. Built more like a defensive end, Roache shrugged off last season's BBCOR bats to lead the nation in home runs and RBIs. Despite being named the Cape Cod League's Outstanding Pro Prospect last summer, some question the level of day-in, day-out competition. But let's face it, the real question this season is whether he'll see a single hittable pitch.
2011 stats: .326 avg., 30 HRs, 84 RBIs, 37 walks
Coach Rodney Hennon: "He has been an extremely hard worker from day one. But the biggest thing is that he has become more disciplined as a hitter and that has translated into some big numbers."