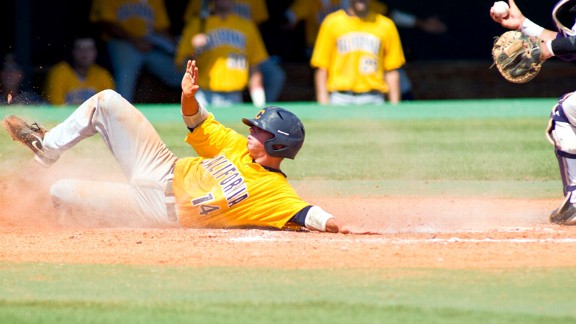 John Korduner / Icon SMI
Tony Renda
Second base | California
The gutty Renda exemplifies everything you need to know about the Cal baseball program: workman-like, focused and overachieving. Even with the program facing possible elimination last spring due to university budget cuts, Renda showed no quit, earning Pac-10 Player of the Year honors and also scoring the winning run in that epic five-run, bottom-of-the-ninth win over Baylor in the Houston Regional finals.
2011 stats: .332, 3 HRs, 44 RBIs
Coach Dave Esquer: "Tony is one of the best natural hitters I have coached. But beyond that he is always working on improving and paying attention to details. That type of attitude definitely influences the rest of the team."