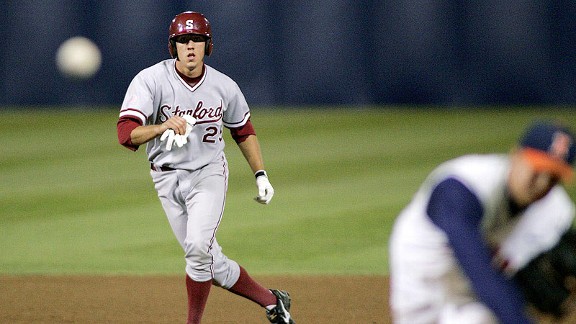 Jake Roth/US Presswire
Stephen Piscotty
Third base | Stanford
Smooth with the glove and a lead-by-example type, Piscotty joins a long line of great Cardinal infielders. He also tore up the prestigious Cape Cod League last summer, joining such baseball luminaries as Jason Varitek, Paul O'Neill and Thurman Munson in leading the Cape in hitting. He may be the top-rated third baseman in the country, but he may also spend some time on the mound in a closer's role this year.
2011 stats: .364, 3 HRs, 40 RBIs, 27 multi-hit games
Coach Mark Marquess: "He's our best hitter, will hit third or fourth in the order and we may even use him off the mound in late-inning relief. So he will be a big part of any success we'll have this year."