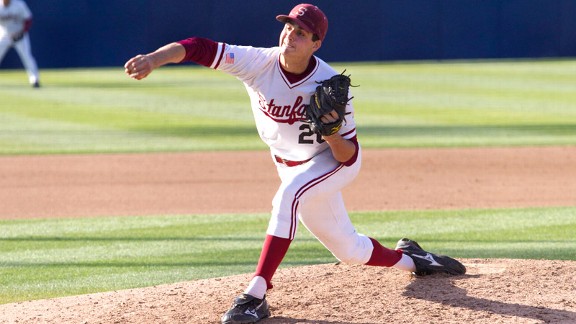 Paul/Icon SMI
Mark Appel
Right-handed pitcher | Stanford
Don't let the rather pedestrian numbers from last season fool you; Appel has been projected by some outlets as the top pitcher for this June's MLB draft. As the Friday starter in Pac-10 rigors, Appel has a workman-like mentality but is also a golden-armed stud in the Stanford tradition. This past summer with Team USA, he was hitting the Jugs radar guns at 98 and 99 mph, so major league velocity is a part of his repertoire.
2011 stats: 6-7 W-L, 3.02 ERA, 86 strikeouts
Coach Mark Marquess: "Appel has really developed into what I think is one of the premier pitchers in college baseball. As a Team USA member last summer and a Friday night starter in the Pac-10, I don't think Mark will disappoint."