Florida-Alabama matchup ends in draw
Aggies keep win streak alive against Georgia
Texas A&M head coach Laura Kuhn pleased with her players answering one of their season goals.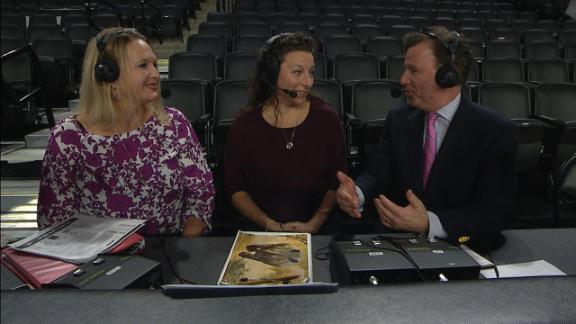 Auburn scores late to top Mizzou 1-0
Auburn notches its second straight SEC win as coach Karen Hoppa earns her 300th career victory.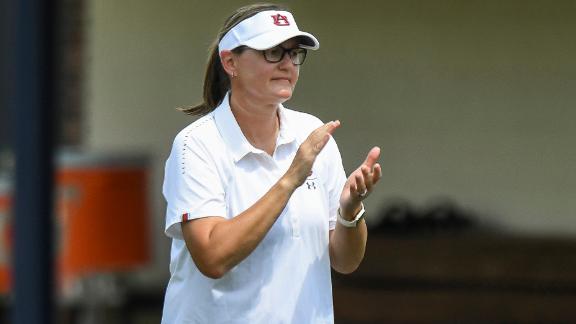 Texas A&M takes down Georgia in five-set win
Junior Hollann Hans leads the Aggies with 23 kills to claim a 12th straight win in the series against the Bulldogs.
Whitaker: 'We had to step it up'
Auburn freshman Hailey Whitaker talks about her game-winning goal and the rapid growth of a young Tigers team.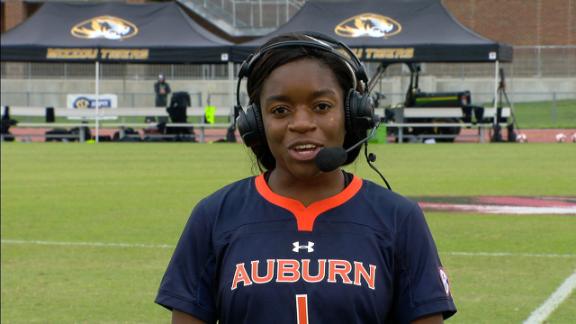 LSU rolls over Auburn
LSU completes its first SEC sweep of the season to tally consecutive conference wins.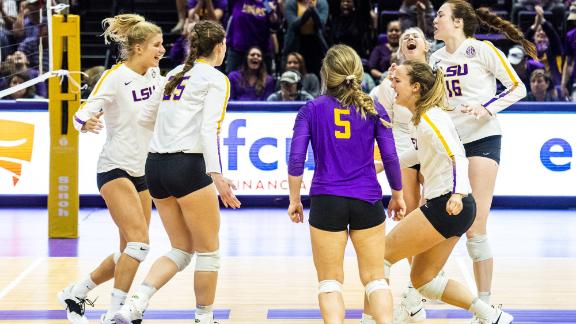 Missouri sweeps past Mississippi State
The Tigers record their fourth straight sweep and improve to 16-4 on the season.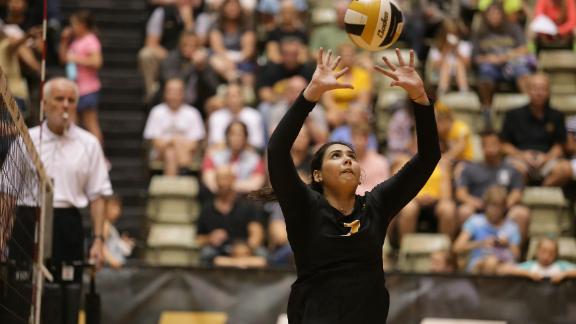 No. 11 Gators win 13th in a row
Florida downs Alabama in straight sets to improve to 8-0 in conference action.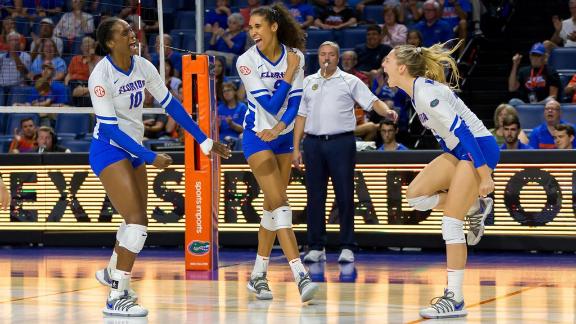 No. 16 Wildcats sweep Rebels
Setter Madison Lilley notches 45 assists as Kentucky defeats Ole Miss to remain undefeated in SEC play.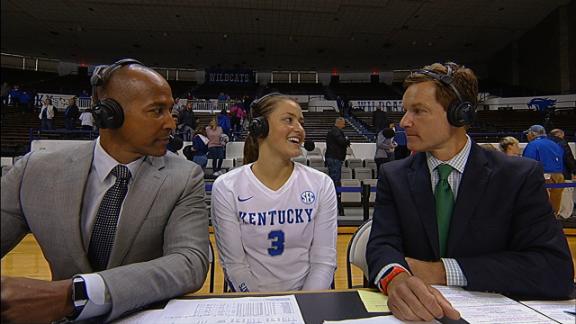 No. 5 Aggies power past No. 23 Bulldogs
Texas A&M forward Ally Watt talks about her performance vs. Mississippi State and the team's chemistry.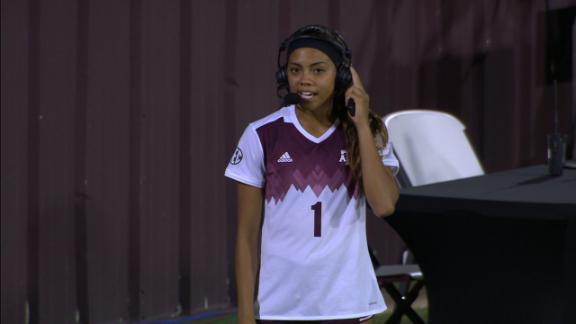 No. 9 Gamecocks tie No. 12 Commodores
South Carolina and Vanderbilt finish in a scoreless draw, bringing the Commodores' 13-game winning streak to an end.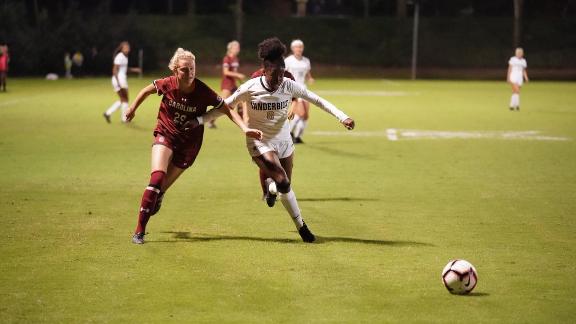 Razorbacks earn second SEC victory
Arkansas falls in the first set but wins the next three to defeat Mississippi State 3-1.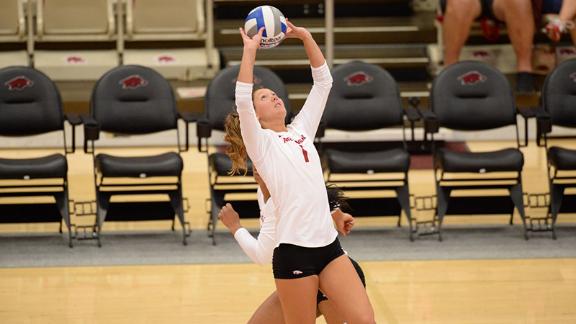 No. 17 Vols draw with Bulldogs
Tennessee and Georgia go to extra time and end in a scoreless draw despite a 23-5 shot advantage for the Vols.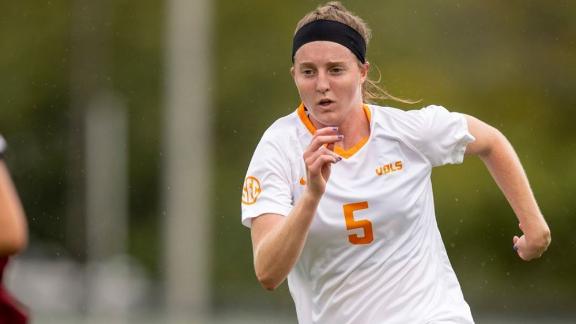 No. 11 Florida defeats South Carolina
The Gators secure their 12th straight win, defeating the Gamecocks 3-2 and improving to 7-0 in conference play.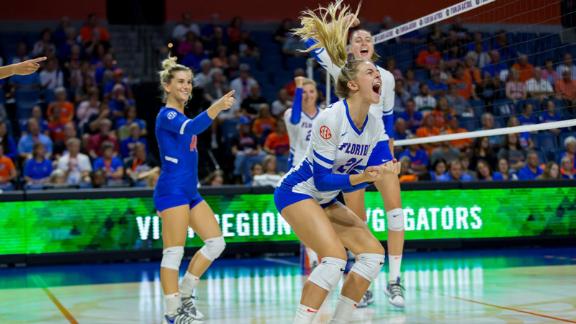 Texas A&M sweeps Auburn
Aggies junior Hollann Hans discusses the team's all-around effort in a 3-0 victory against the Tigers.
LSU dominates in second half vs. Ole Miss
Senior Alex Thomas talks about togetherness and being a leader for the Tigers.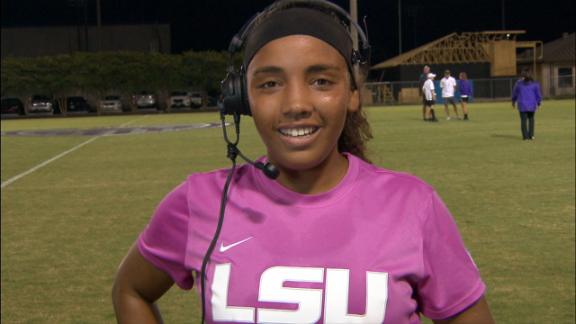 Arkansas powers past Kentucky
The Razorbacks rack up two goals in each half to earn a 4-0 victory against the Wildcats and improve to 5-2-0 in SEC play.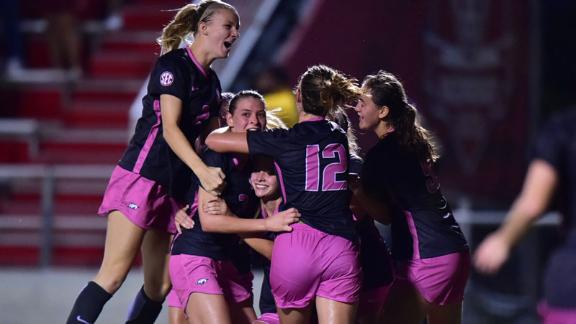 Tigers defeat Bulldogs 3-1
Head coach Fran Flory discusses LSU's first SEC win this season and how the team continues to fight.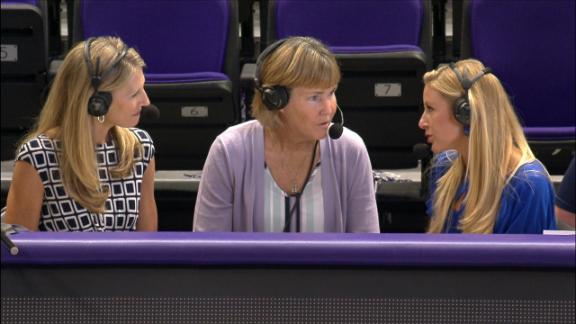 No. 16 Wildcats remain undefeated in SEC play
Kentucky head coach Craig Skinner breaks down the team's 3-1 victory against Tennessee and what steps the Wildcats need to continue taking.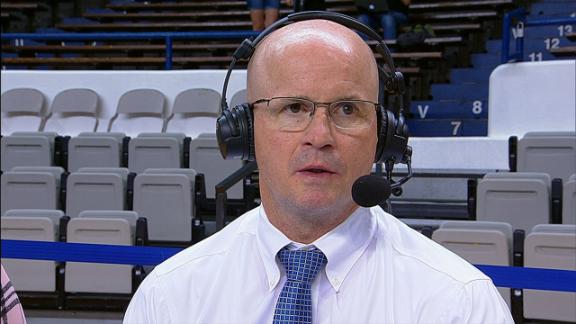 Alabama sweeps Alabama State 3-0
Crimson Tide junior Ginger Perinar discusses her 12-kill performance in a victory and the team's consistency this season.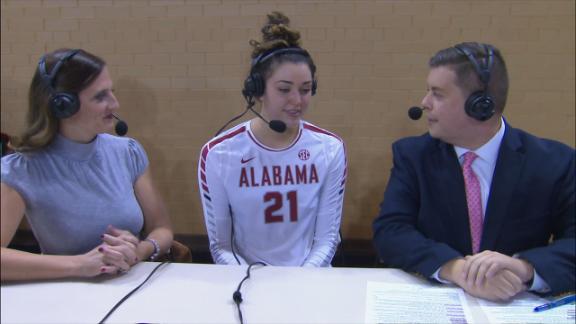 Streeter Lecka/Getty Images

Check out which teams won every men's and women's fall championship and where they stand in the current Capital One Cup standings.
Customize ESPN