NCAA - Other
Dodgers
MLB
SportsCenter: Top 10 Plays.
Relive some of the highlights from Sunday's action around the globe.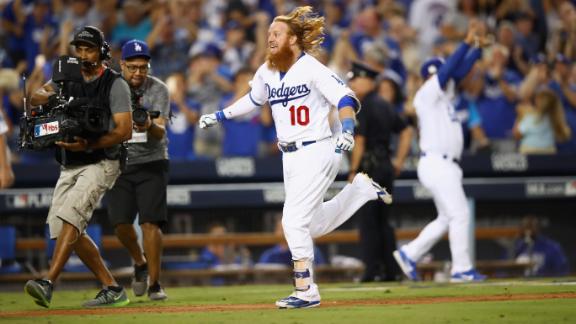 UNC
NCAAM
Alabama defeats Mississippi State in double overtime.
The Tide earn their first conference victory this season after getting a 3-2 win over the Bulldogs.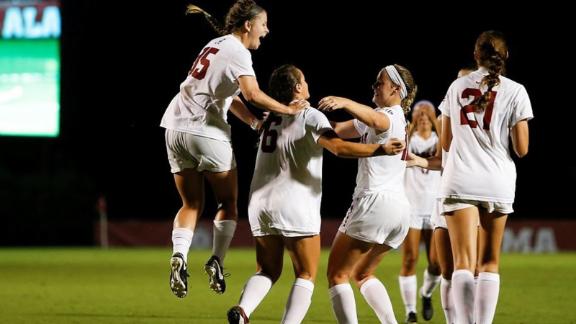 No. 3 South Carolina blanks Vandy, extends win streak.
Three different Gamecocks score as the team wins its 19th straight SEC game and improves to 13-1 this season.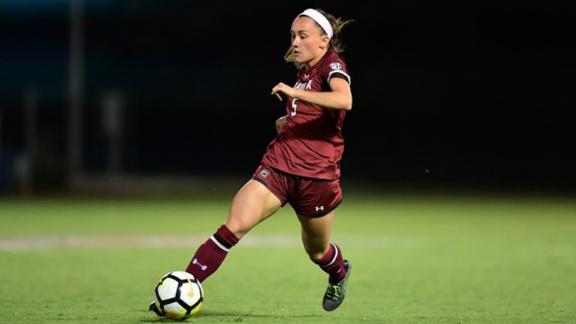 Gamecocks show unity in 3-0 win.
Forward Savannah McCaskill discusses South Carolina's shutout vs. the Commodores and how the team has come together since the start of the season.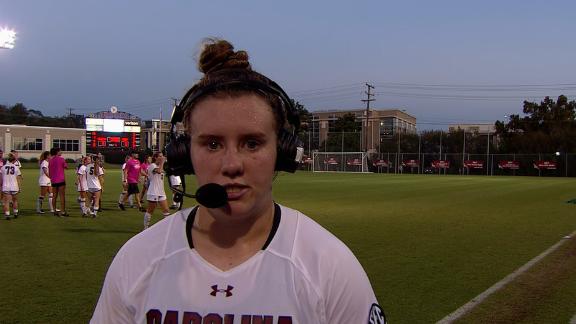 No. 8 Kentucky knocks off top-ranked Florida.
In a matchup of SEC rivals and top-10 teams, the Wildcats outlast the Gators in four sets.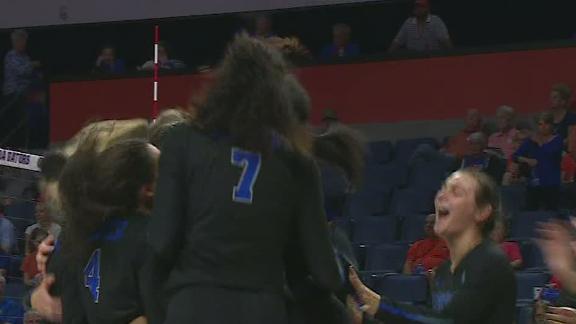 Auburn stuns No. 10 Florida 1-0.
Goalkeeper Sarah Le Beau talks about earning her 19th career shutout and what the win means for the Tigers.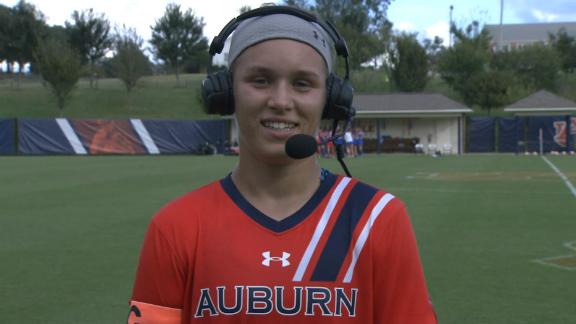 Texas A&M takes down Auburn 4-1.
Freshman Samantha Sanders breaks down the Aggies' victory and how her team bounced back after the first set.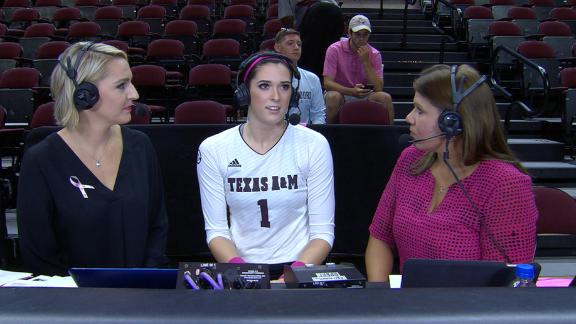 LSU secures 3-1 victory vs. Alabama.
The Tigers move to 6-2 in conference play with a win at home against the Tide.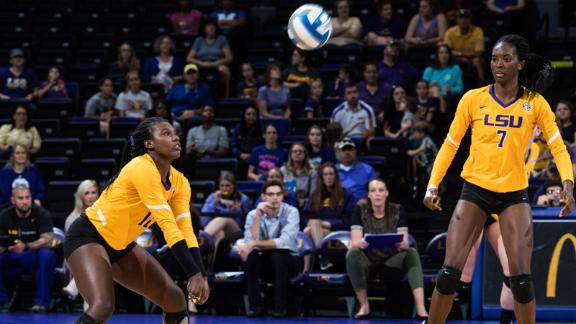 Georgia tops MSU in straight sets.
The Bulldogs earn their third SEC win of the season with a dominant 3-0 showing.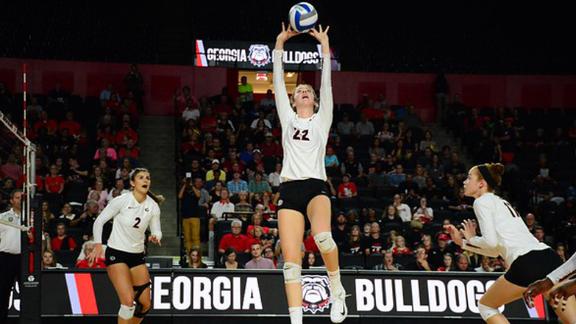 No. 8 Kentucky knocks off No. 1 Florida.
Kentucky head coach Craig Skinner discusses the Wildcats' offense and earning the program's first win against a No. 1 ranked team.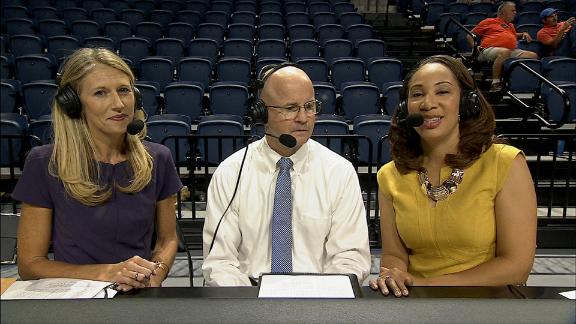 Ole Miss beats South Carolina 3-0.
The Rebels rack up 42 assists and 45 kills in the win over the Gamecocks, ending a three-game losing streak.
NCAA - Other
NCAA - Other
No. 20 Aggies defeat Rebels 1-0.
Texas A&M midfielder Mikaela Harvey scores the winning goal late in the second half to give the team its seventh straight win.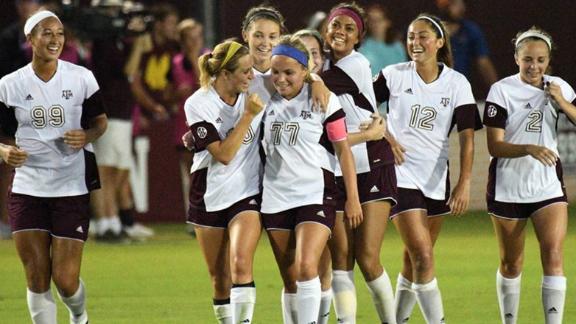 LSU sweeps Auburn 3-0.
LSU gets a victory on the road against Auburn, pushing their record to 5-2 in the conference.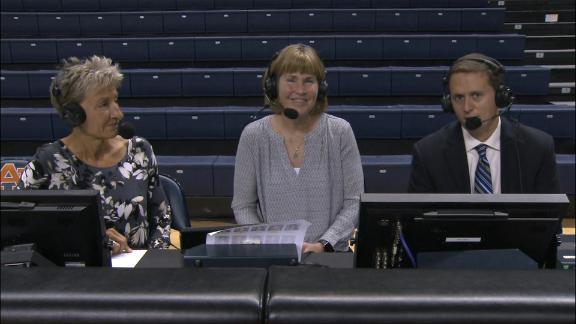 Arkansas shuts out South Carolina.
The Razorbacks tally 44 kills in their 3-0 victory against the Gamecocks.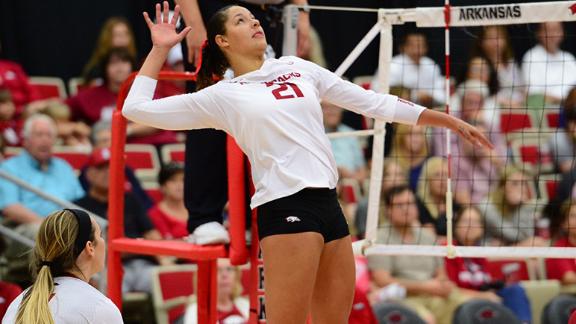 Missouri tops MSU 3-0.
The Tigers improve to 5-1 in conference play with a win over the Bulldogs.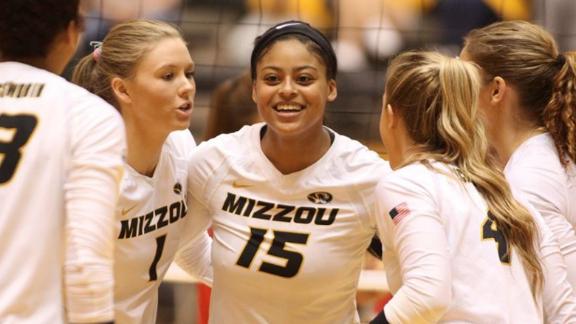 No. 1 Florida wins in straight sets vs. Ole Miss.
The Gators take down the Rebels 3-0 to remain undefeated on the season.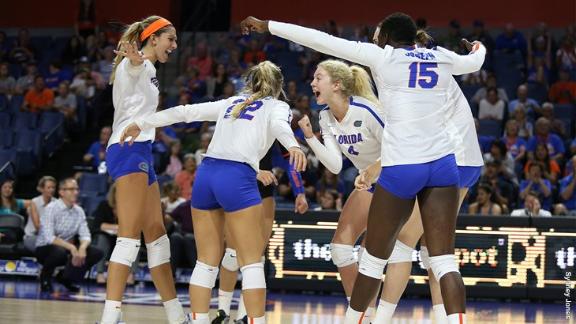 Streeter Lecka/Getty Images

Check out which teams won every men's and women's fall championship and where they stand in the current Capital One Cup standings.
Customize ESPN