LOUISVILLE, Ky. -- This past Saturday five of the top 20 ranked teams in the state of Kentucky got together at Mercy Academy for the Raatz Fence Classic. The all day event included Iroquois (No. 1), Manual (2), Mercy (5), Lexington Christian (10) and Sacred Heart (12). In a single Friday night match up, fourth ranked Elizabethtown got by host Mercy 81-70. Saturday's action saw Assumption take down Hart County 64-46 while Manual took care of Notre Dame 70-51. Sacred Heart easily handled Marion County 58-38 and then Mercy got back on the winning track defeating Warren East 73-57. In a battle of ranked teams Iroquois held off a late charge by Lexington Christian 63-59 and the final game of the evening saw Lexington Catholic pull away from Bullitt East 56-45.
The scope of talented players on hand ranged from impressive and committed seniors to standout eighth graders making a varsity impact. Two of the top candidates for the state's coveted Miss Basketball were in action as well as many others that will have the college recruiters spending quite a bit of time in the Bluegrass state.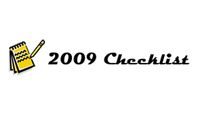 Western Kentucky signee Courtney Clifton has the versatility to score from the perimeter and on the drive. The 5-foot-11 Lexington Christian guard has both the stroke and range that forces defenders to close out on the catch. At the same time she can put it on the floor and penetrate with solid ballhandling skills. She'll have to be ready to give it up a little more at the next level but the vision and passing are there already to distribute the ball.
Lexington Christian's backcourt also has the talented services of 5-10 point guard Anna Martin. Bound for DePaul, Martin has exceptional ball skills and advanced court concepts. She appears to be physically stronger than in the past which will bode well in the physical play of the Big East Conference. Her shot makes her a threat from three-point range and in and she has an impressive pull-up on penetration. A couple of layups rolled out on her but she has the ability to get to the rim effectively.
Iroquois guard Adia Mathies is the odds on favorite in many people's eyes for Miss Basketball. The explosive 5-9 Kentucky signee is an offensive juggernaut. She has the ability to put the ball on the floor and get by virtually any defender and finishes effectively in traffic. Add to that a smooth jumper and you've got a tough match up for any defender. It's the combination of both her skills and athleticism that makes her so effective. Defensively she is active and gets a hand on a lot of balls that lead to opportunities at the other end.
Ashley Rainey of Warren East might have a say on where the hardware for Miss Basketball goes. The 6-2 forward has the size, build, and willingness to play physical to keep any coach smiling. The smiles will be on the campus of the University of Louisville next year as she moves on to play for Coach Jeff Waltz. Her power game is almost unstoppable once she gets the ball on the block and she posts aggressively looking for it. She can put it on the floor some and create on short drives from the elbows or corners. Her rebounding at both ends of the floor is impressive and will translate well to the college game.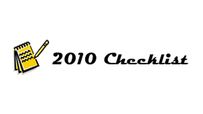 Lexington Christian's Sara Beth Barnette has already chosen to stay in state and play for the Wildcats at Kentucky. The 6-2 forward has good size and a solid build. She can create off the dribble and has a lot of the tools she'll need to play the wing at the next level. Her game is attacking and she reads defenses while making smart decisions. She's willing to mix it up inside and doesn't hesitate to play physical.
Assumption's Molly Ernst has a lot of tools to draw from on the floor. The 6-0 wing has good ballhandling and vision as well as a nice stroke with three-point range. Her skilled play combines with good instincts to make her a threat anytime she touches the ball. She defends aggressively but her lean build might be a drawback as she faces more physical opponents. There's a lot of potential for her future but her level of play may be well decided by how much strength and speed is added to her game over the next year.
Zakiyah Martin might be the forward that a college coach would order off a menu. The 6-2 Manual standout is long, lean and athletic. She's very fluid in her movement and has impressive speed and quickness. Her game around the rim is solid and she has the ability to put it on the floor some. She's active at both ends of the court and a wide wingspan makes her particularly imposing on defense. What really catches your eye is the effort and intensity that she plays with and the interaction with her teammates. She's only going to get better and better.
If it's defenders that you like, Sacred Heart's Autumn Miller is worth a look. The 5-6 point guard is quick and athletic and her slight build allows her to stay in front of almost any ball handler. She digs in when she's in a stance and has the ability to control an opponent's dribble penetration. Offensively, she has good one-on-one skills and penetrates effectively. While she didn't show her perimeter shot enough to assess, she directed traffic and took charge at the top.
On a well-coached Mercy team, guard Therese Montano demonstrated textbook skills and instincts. She's aggressive at both ends of the floor and simply put, she makes plays. The 5-9 left hander can handle the ball and creates both passes and shots off the dribble. Defensively she hustles both on-ball and in help. Her athleticism is sound and may well be the determining factor in what level she might play on in the future.
Kayla Thacker of Bullitt East seems to be involved in almost every play. At 5-9 she hustles and scraps with the guards in the backcourt, but isn't the least bit hesitant to put a body on the bigs inside. Skill wise the Lady Charger guard is fundamental with solid ballhandling and good form on her shot. Her active play on defense stands out, especially in the full court. The next year will determine her potential and level.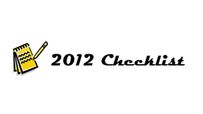 Marion County may be one of the youngest varsity teams you'll come across and Bre Elder, a 5-8 combo guard, is easily one of the more versatile players in the freshmen class. She can create off the dribble and gets to the rim time and time again. Her cutting away from the ball is aggressive and gets her looks as she slashes into the paint. Once inside her ability to get off the floor is eye opening. Posting up isn't out of the question for her either and she does so eagerly. Not all of her scoring comes inside as she has a solid jumper as well.
Kara Wright of Manual is another outstanding young guard in the 2012 class. The 5-10 guard is lean and athletic and uses her size and speed at both ends. She has good one-on-one skills and shoots the pull-up as well as a spot-up jumper. She's active and long defensively and does an impressive job on the ball. Her game and her skills are "young" but lots of tools are already in place.
2013 Checklist
Makayla Epps is already in her second year of varsity basketball at Marion County and she's just in the eighth grade. The 5-6 point guard is the daughter of former Kentucky standout Anthony Epps who just happens to be one of her assistant coaches. Athletically mature for her age, Epps is smooth and quick and very explosive in her first step. She can create off the dribble and has the ability to slash through defenders once she gets into the paint. Her pull-up is effective and she has good range on her jumper as well. With four more years to follow this season there's no telling what level she might take her game to and you can bet the she'll have her choices of schools.
The genetic pipeline doesn't end with Epps. Marion County also has Kyvin Goodin-Rogers who just happens to be the daughter of former Louisville player and 1992 Mr. Basketball in Kentucky, Tick Rogers. The 6-0 forward has a long lean build and athleticism that allows her to run the floor with the guards. She can post and seal down low and is already strong in her attack. She'll have to become more comfortable away from the hoop and her moves themselves need more refinement but as 2013 grad, she has plenty of time. Defensively she is mobile and active but could be more physical.
Discuss this on our Message Board
Mark Lewis is a columnist and national evaluator for ESPN HoopGurlz. Twice ranked as one of the top 25 assistant coaches in the game by the Women's Basketball Coaches Association, he has more than 20 years of college coaching experience at Memphis State, Cincinnati, Arizona State, Western Kentucky and, most recently, Washington State. He can be reached at mark@hoopgurlz.com.