WAYNE, Pa. -- The sixth annual Blue Chip Super Sunday Showcase featured 14 teams from four states in a regional showdown. The field included teams ranked both nationally and regionally and some new faces joined some that are more familiar as top performers.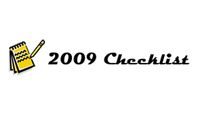 Villanova-bound Jesse Carey embodies the point guard position. Her unselfish style of play while remaining a threat to the defense makes her a coach's dream. She is 5-foot-10 and is as strong as they come. Even better, she doesn't waste that advantage at all. In fact, she regularly posts up smaller guard defenders and knows exactly what she's doing on the blocks for Germantown Academy (Germantown, Pa.). She could easily take more shots but with weapons all around her she plays her role as leader and distributor first. Coaches often talk to their players about the little things and the senior from Chalfont, Pa., does all of them whether she gets the headlines or not.
Devon Kane of the Academy of Notre Dame De Namur (Villanova, Pa.) does a little bit of everything and will join Carey in Villanova's back court next season. She pushes the ball and plays aggressive from both the point and shooting guard positions. She played an inspired game against Peddie scoring a game-high 22 points and showed she can knock down long jumpers or put the ball on the floor and make things happen. She is also an accomplished passer who makes players around her better.
Stephanie Holzer decided to challenge herself in a new way, playing one-handed. The 6-4 Vanderbilt signee severely sprained her left hand recently, and, though she struggled catching some passes lacking touch, she still scored 23 points. She may be the smartest post player in the country. She just knows how to play the position with and without the ball as well as on defensive end.
Cardinal O'Hara's (Springfield, Pa.) Alicia Manning is the perfect complement to a team that has a feature player in the backcourt and in the paint. She is relentless on the court and plays full-throttle every play. She gets in the paint and mixes it up for rebounds and dives on the floor for loose balls. She is also a skilled player and at 5-10 she will make a solid wing in college, though she'll need to add strength to be able to contribute like she does at the high school level.
Archbishop Wood (Warminster, Pa.) forward Ashley Robinson played well in the team's 53-23 win over Ursuline Academy. In a game with a wide margin, Robinson didn't dominate the ball to get hers, she drew defenders in and made plays with the pass from the paint. Athletically she has all the tools and will be a terrific four at the next level.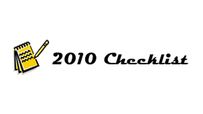 Elizabeth Seton High (Bladensburg, Md.) had a pair of juniors that quickly grabbed spectators' attention and kept it. Tyaunna Marshall (Upper Marlboro, Md.) stands 5-11 but with her length she plays over six-feet. The super-quick wing makes plays both in the half court and in transition. When she fills the lane she is as fast as they come. In the half court she covers a tremendous amount of distance with her first step. She also elevates to the cup and can finish at full extension. Add to that her comfort in pulling up for short-range and mid-range jumpers off the dribble and you have a potent offensive weapon. Alexis Martin is 6-2 and a super smooth athlete with a solid frame to take the beating in the post at the college level. Her pivots seem effortless. She needs to develop more in playing without the ball and establishing position before the wing is ready to make the post-entry pass.
By now the name Maggie Lucas is well-known as the Penn State commit is perhaps the best long-range shooter in the nation. Confidence vigorously pours out with each shot the Germantown Academy guard takes and she knows her job on the court as well. She does a great job of squaring herself to the basket as she catches the basketball instead of catching and then turning. This enables her to pull the trigger on her jumper if the defense is even a fraction of a second late in getting a hand up. She analyzes the defender from top to bottom and then attacks. Follow her eyes and you can see she checks the defender's feet, distance from her and hand position. If those hands are down she does not hesitate in elevating, and, with her super-quick release, she can get the shot off against most defenders and even taller defenders. She is learning how to move without the ball too, as the word is out that she's a deadly shooter and she's seen box-and-one and various face-guarding schemes employed against her. The question is if 5-8 is too small to play shooting guard in the Big Ten? If she masters coming off of screens and setting defenders up, it won't matter with a release as quick as hers is.
A pair of junior interior players, Haley Peters and Bridgette McKnight, paid dividends for the Peddie School (Hightstown, N.J.) in its matchup with the Academy of Notre Dame. Peters, a 6-2 forward who is ranked as the No. 35 junior in the country by ESPN HoopGurlz, is the most heralded and for good reason, but McKnight's efficient play in the post keeps defenses from focusing too much attention on any one player. Though just 5-9 at the forward position, McKnight uses her wide shoulders and strength to maintain position and finish around the cup. Peters has the length and athleticism that most college coaches covet. Her pivots are smooth and she can finish in the lane with either hand. She runs well and can fill the lane in transition which provides a mismatch most games.
Toughness doesn't always come in big packages as Archbishop Carroll's (Radnor, Pa.) Erin Shields proved. She's more than a shooter, though she shoots the 3-point shot with the best of them, she is a leader on the floor. Her older sister, Kerri, is the team's vocal leader and point guard but Erin leads by her tireless work ethic and the 5-6 combo guard backs down from no one.
Maryland-bound junior Alyssa Thomas scored 10 of her team's 33 points. The lefty wing is built for the college game and her strength at the high school level is some times overwhelming for the opposition. Her shot wasn't 100 percent on against Christ the King but her abilities stretch beyond shooting. She has the physical tools and the skill-set to maximize those tools.
Christ the King's (Middle Village, N.Y.) Ariel Edwards was named by Blue Chip the MVP for her team in the game against Central Dauphin. She finished with 17 points and could have easily scored 27 if she converted on some layups that didn't drop. She is 6-2 and very athletic for her size and sometimes she gets going too fast leading to gimmees coming off the glass hard or just rimming out. She could be the sleeper, in terms of recruiting, in the 2010 class. As she develops and learns the game she could pass a lot of the players ranked ahead of her because her physical tools are there.
Kayla McBride, a 5-11 scoring machine already committed to Notre Dame, scored 18 points for Villa Maria Academy (Erie, Pa.) against O'Hara. She can score the ball in so many ways that she sometimes settles for tough shots because she's capable of making them. She needs to address a small drifting problem on her pull-up jumper that leaves her shot left too frequently when driving left.
Peddie's Alex Smith helped save the day with timely shooting but it was more than pure luck; she has sound shooting form. Also impressive is the strong moves she makes on dribble penetration. She attacks strong but is still able to finish her shot with touch. On a team with a number of other college level talents, Smith showed she is an integral part of the Falcons' success.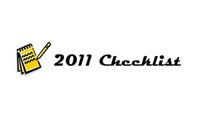 When Bria Smith is focused and playing aggressively Christ the King is a tough team to beat, as Central Dauphin found out. She is explosive when attacking the basket and always initiates contact to obtain and maintain good position on her defender. She has long arms and springs for legs so when she gets near the cup she can finish, even against taller defenders. She definitely had the fire on Sunday that could make her one of the top players in the sophomore class.
Discuss this on our Message Board
Chris Hansen covers girls' high school basketball nationally for ESPN.com and leads the panel that ranks and evaluates players for the network. He is a graduate of the University of Washington with a communications degree. He can be reached at chris.hansen@espn3.com.