BEAVERTON, Ore. -- The second and final tip sheet from the 2009 Nike National Skills Academy features nine players from the 2010 class and one from the 2011 class.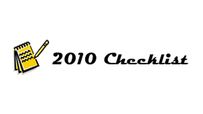 Afure Jemerigbe is no stranger to the Nike Skills Academy program. A year ago, she was a participant in the regional and national skills academies due to her play as an underclassman with nationally-ranked St. Mary's High School in Stockton, Calif. The 5-foot-11 guard is one of the most explosive guards and she plays a physical brand of basketball. Making contact when going by a defender is already second nature for her and she has developed confidence in her shooting stroke. However, she needs to improve her ability to dish when the defenses collapse on her. The defenses have gotten bigger and smarter and her ability to get a good shot on every dribble-drive has decreased, but she's still one of the most physical perimeter scorers in the class as evidenced by her No. 22 ranking.
Bria Hartley is the No. 5 ranked player in the class, so it goes without saying that finding a worthy opponent to challenge her every move is pretty tough. However, the sole rising senior point guard ranked higher than her -- No. 4 Odyssey Sims -- was also participating in the academy, so the North Babylon, N.Y., native was able to battle with that hard to find talent for hours at a time. The 5-7 combo guard has incredible game speed and it's a rare occasion that someone beats her to the basketball. She understands angles and even if you are step-for-step with her she has good length for her size. The academy did expose what she needs to improve most: her physical strength. She has nice change of direction and speed along with plenty of shiftiness to freeze the defender. She just has to get stronger, so she can play through more contact and hand checks. She uses all her quickness, length, and handle to create space regularly. She is a good on-ball defender, but she surprised quite a few people by blocking a handful of shots against players who thought they had her beat. Overall, she brought a great attitude to the floor and seemed to truly enjoy going at it with the nation's elite.
There is a saying amongst college recruiters that if a player is good enough, she will be discovered. For Natasha Howard of Toledo, Ohio, it has never been a question of if she was talented enough to play Division I basketball, but rather if she was one of the best in the class. In this setting the answer was obvious. The 6-3 wing is undeniably talented and she proved her ability against top talent. Her game seems to have a natural flow to it. She plays very reactionary, not scripted. She made some of the toughest plays of anyone -- spins in traffic, alley oops and up-and-unders. She plays the game near the rim when she attacks, is a handful in transition and when you back up she has a quick release that can rip the net from well-beyond the 3-point arc. At the academy she showed she goes to the basket with plenty of aggression, but to take that next step she needs to add strength to take the bump from bigger, stronger post defenders rotating over from the help side.
Every once in a while there is a special player that gets it done on the court, despite not fitting the prototype for her position. Texan Meighan Simmons, at 5-8, is that player in this class. She can play either guard position, but Simmons is a scorer by nature and a point guard by size. She is a creator and her performance at the academy showed that it doesn't matter if the opposition consists of excellent defenders with great size. She is simply fearless and she has a solution for almost any problem thrown at her. She can set up a crossover or make a reactionary counter move in traffic. In the spring, she showed fantastic 3-point accuracy, but didn't put the ball on the floor much. In this setting, she combined both and was one of the most potent offensive weapons. The one knock on her was that she had a tendency to over-penetrate at times, got stuck and had to make a tough play or turnover.
With Kaneisha Horn out with an injury, the throne of top 2010 prospect was filled by No. 2 Chiney Ogwumike and she wore the crown well. The 6-3 forward from Cypress, Texas, is a model of consistency when it comes to intensity and effort on the court. Her athleticism coupled with her determination on the defensive end makes her as versatile as they come. She can effectively defend four of the five positions on the court and in some situations any of the five. She continues to show steady improvement as she has her entire career. She is great in transition and is a blur sprinting without the ball. She attacks both right and left and can finish with both hands. The area she needs to continue to improve is her perimeter shooting because her release is loose at times, leading to inconsistent results.
One of four from the Lone Star State, Tiffany Moore from Frisco High School, represented her home state well. For the last year and a half she has been a part of a talented DFW Elite T-Jack team. Despite her No. 12 ranking, the 5-10 guard is not usually the player in the spotlight or garnering multiple headlines, but she has all the skill and athletic ability to dominate a game. In this setting, she proved she is among the nation's elite and she needs to take the confidence with her into the summer. She has long been the consummate teammate, waiting for the game to come to her but with the ability to take over comes some expectation that she will indeed carry her team from time to time. She can shoot the ball out to the arc as well as off the dribble. She has solid ballhandling skills with the ability to create for herself or her teammates. She is a very good defender with shutdown potential and she's one of those players that could really take off in college when she's given the reigns.
North Carolina's Chloe Wells isn't a flashy player, but she could easily take the nickname "Flash" because she possesses some serious speed. She was easily the smallest player at the academy, but that didn't stop her from competing. The 5-7 point guard can keep up with anyone in the open court. She handles the ball very well and as a point guard her decision making is impeccable. She rarely turns the ball over because she's smart enough to make the easy play rather than try to make everything happen on her own. In transition and in penetrate-and-pitch situations she does a good job of drawing in the defenders and reading the floor. Continued improvement on her 3-point shooting will be key because defenders will likely negate her speed advantage by taking a bigger defensive cushion.
Explosive is a great word to describe Dayton, Ohio-native Samarie Walker. The 6-1 wing did a lot of work at the academy on the interior with the posts. She has a strong and solid base with enough lateral quickness to blow by defenders. She elevates easily for rebounds or when finishing in the lane. The most impressive thing about her game was that she appeared physically stronger than even this most recent high school season. That strength allowed her to bang and finish in traffic. Her play around the basket comes naturally, but her perimeter skills have also continued to develop. We've seen fantastic games on the perimeter from her in the past, though primarily in transition, so seeing where her development takes her will be one of the most exciting parts of the 2009-2010 season.
Tyrese Tanner of Hoover, Ala., estimated she is about 80 percent following an ACL tear this past winter. While it was obvious she wasn't in the same shape as the players who've been at it since November, she still showed enough against other elite talent to warrant her ranking. If she is able to reach 100 percent before the NCAA viewing period is over expect to see another level from this 6-1 wing forward. She is regaining her explosiveness, most of which she did off of two feet at the academy. She has a much more-defined upper body than last summer, which allowed her to power into shots in the lane. Perhaps an even bigger development in her game is the 3-point shot. She is shooting the ball with legitimate range to 18 feet and she is shooting it comfortably.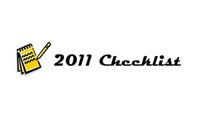 Being ranked the No. 1 player in the 2011 class comes with increased expectations and many will look to rip down Elizabeth Williams of Virginia Beach, Va. Good luck. The 6-3 post has established herself as the premier interior defender in the class. She is an accomplished shot blocker and she erased her fair share of attempts at the academy. Offensively, she has the whole package as well, but she isn't aware of her talent. She scores well, but she has the tools to dominate. She can reverse-pivot and attack with her quickness or go to the power drop-step from either side. She has touch on her finishes with both hands, which makes her incredibly tough to defend. She has the hands to catch errant passes in the post or in transition and she is explosive. If she embraces her ability to dominate, the sky is the limit.
Follow us on Twitter, where you can ask questions and get instant updates. Twitter
Discuss this on our Message Board
Chris Hansen is the National Director of Prospects for ESPN HoopGurlz and covers girls' basketball and women's college-basketball prospects nationally for ESPN.com. A graduate of the University of Washington with a Communications degree, he has been involved in the women's basketball community since 1998 as a high-school and club coach, trainer, evaluator and reporter. Hansen can be reached at chris.hansen@espn3.com.