ELGIN, Ill. -- The 2009 Summer Showcase offered up over 250 teams for our viewing pleasures. Here's a quick snapshot of those looking to separate from the pack.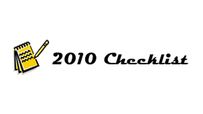 To call Kristen Doherty a shooter would be appropriate. Or even a scorer. Call her what you may, but it best be preceded by the adjective of great. Despite her slender frame, she can carry a team with her play. Against the much bigger Team Ontario team, Doherty used her blazing speed to skate pass the bigger Ontario team and make basket after basket. Her handles are very smooth and she has good vision.
Chicago is not the first place you'd expect to find a New Mexico team, but the New Mexico Heat Elite seem to have arrived in Chicago with more than deep-dish pizza on their mind. The guard play for New Mexico was stellar throughout, led by Antiesha Brown, a cat-quick guard who was solid in her decision making.
Connecticut is the resident state of Kastine Evans, but she plays with the NY Explosion. The Explosion guard left an offensive explosion on the court at this year's Chicago field. She has the smoothest of releases and her mid-range game is textbook. Defensively, she guarded from the point to the post and seemed more comfortable denying the post offensive position. She communicates on the floor and distributes from the guard spot -- a coach on the floor.
Stanford-commit Sara James was on display during the Summer Showcase. James is one of the top guards nationally with a non-stop motor and an uncanny ability to score. Her ability to rebound from the guard spot is what seemed to separate her from the other off-guard players she faced. That rebounding seemed to be the extra effort that helped the JBS Purple to several tournament wins.
The Peoria PT Players were right at home in the Illinois tournament. One of the prime time players for the squad was forward Paige Spietz. Despite her thin build, Spietz was a major presence on the court. She showed off her athletic ability with several nice, athletic drives to the basket. Spietz has not reached her full potential regarding her basketball future. She'll need to continue to develop her upper-body strength and will refine her jump shot, but a very nice player.
In most cases, as it relates to championship-caliber teams, coaches will talk about the importance of the role player. Myneshia McKenzie of Lady Runnin' Rebels is that type of player. She scores when she needs to by posting up smaller perimeter defenders or driving by them, before elevating to the rim. The Lady Runnin' Rebels are a high-quality team and McKenzie is only a piece of the puzzle, but a must-have piece by all aspiring champions.
One of the best performances of the tournament was that of Mid-Penn Motion guard/forward Alyssa Thomas. Thomas can play every position and did. Her guard qualities consisted of great decision making skills and solid ballhandling. Both of these traits make her an instant playmaker. Couple that with her 6-foot-1, ultra-athletic frame and opponents are looking at trouble with no real solutions. As a forward, Thomas can post or slash to the rim and finish with either hand effectively. The Maryland commit can play the point, wing and post all in one possession.
To say D'shara Strange of Fountain, Colo., is a confident player is stating the obvious. Possessing a very quick first step, Strange is equally adept at scoring on the drive or with the jump shot. Her drive is quick to the basket often along the baseline and her jump shot has a nice high release. However, she needs to shore up her ballhandling and improve a little on her lateral quickness.
One of the top point guards at this year's tournament was JBS Purple's Ariel Thomas. Quick and explosive along the baseline, Thomas was blowing by opponents all game. Once the defense decided to play off Thomas to stop the great penetration, she'd bury the deep corner 3-pointer. She's a very savvy guard with a nice hesitation move and a reliable step-back jumper.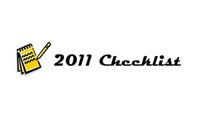 Brittany Boyd, 5-9, of Berkeley, Calif., made a very strong impression on those in attendance at this year's Summer Showcase. While leading her team, CA Ballaz HS II, to the championship rounds, Boyd seems to be making a statement with her play. Even though she is a naturally-gifted athlete with very good speed and great leaping ability, it's her skills that deserve the mentioning. An effortless passer, Boyd is always looking to advance the ball with the pass. She was one of the most complete prospects at the point guard position on both ends of the floor.
While Boyd was the spirited ring leader of the CA Ballaz HS II, Chairese Culberson was the inside force. Although Culberson is listed at 6-0, she plays a lot bigger. She's a combination forward, capable of scoring with drives from the high post. Culberson is also a quick leaper, who rebounds on both ends and defends.
Ariel Haynes' skills are still developing. She has a great physique and a dominant left hand. Haynes was active on both ends of the floor and if the skills catch the athleticism -- watch out.
Shooters often try to find that magic stroke early in the game. Jacki Gulczynski of the Illinois Rising Stars Elite was on top of her shooting game early in the tournament. Gulczusnki is another one of those tough matchups at 6-2 because she can go inside or out for points. She's also capable of running the floor with wings or post up.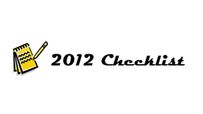 An emerging player on the national radar is Alyson Beebe of California Storm Team Taurasi. At 6-2, Beebe set the tone early during her team's championship win over the Lady Runnin' Rebels. She has really strong hands and is very quick to the ball. She keeps the ball high at all times and at all costs. However, when she needs to lower the ball, she rips it through to her hip and maintains a strong, athletic base. She'll need to develop offensively, but a willing worker.
Follow us on Twitter, where you can ask questions and get instant updates. Twitter
Discuss this on our Message Board
Kelvin Powell is a national evaluator for ESPN HoopGurlz. A former coach and club-program director, he operates Roundball Journal, a leading prep scouting service, and is a contributing editor at SLAM Magazine, as well as a member of the McDonald's All-American and the Gatorade National and State Player of the Year Selection Committees. He can be reached at kelvin@hoopgurlz.com.