WASHINGTON, D.C. -- Over a summer that's seeing more regional influence in participation, last week's U.S. Junior Nationals event featured 174 teams representing 23 states, the District of Columbia and Canada. The recruiters were out in force as well with more than 250 schools represented and many had two or more coaches in attendance.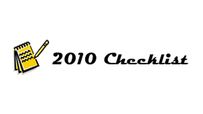 During this tournament Cy-Fair's Keena Mays embodied the essence of what it means to be a point guard. At 5-8, she is a quick and shifty scorer who is very good at penetrating into the lane and scoring layups. Even with Mays' scoring ability, it was apparent she fully understands how to control the pace and tempo of a game -- especially in the championship game. She keeps all her teammates involved and gets them touches when they are in scoring position. On defense, she is very good at pressuring other point guards and forcing them out of their comfort zone. It will be interest to see how she takes this momentum into Nike Nationals.
True basketball enthusiasts will appreciate what Aimee Bouie of the SJ Boro Blitz brings to the court. The 6-foot-1 post has a solid frame and blue-collar work ethic. She has wide shoulders, strong legs and puts in real work in the post. As a power forward she is at her best when she is on the low block. She has solid post moves that allow her to score once she gets a good seal on her defender. She works extremely hard on the boards, usually with multiple defenders on her back. Bouie has no problem with contact, in fact she plays even harder when she is banging in the paint and getting to the foul line.
It is easy to overlook Yasheria Delgardo on an Orlando Comets team loaded with height. The 5-3 Delgardo is absolutely fearless and she never takes a play off. She is a facilitator and knows exactly how to use her team's offensive weapons. Delgardo is speedy and gets after it on defensive. She isn't afraid to get in paint and rebound either. She is the type of player you want to root for because despite her size, she leaves it all on the floor.
Boston College-commit Tiffany Ruffin is about as solid of a true point guard that you will find in this class. The NE Crusader guard isn't overly flashy, but she's extremely efficient. Every move she makes is with a purpose. She has a great stutter-step, hesitation move that can freeze best defenders. When she uses her crossover it isn't just for show, she uses it to create space for her jump shot. Ruffin defends well and understands how to keep the ball in front of her. Ruffin's skill set is well rounded and she continues to display necessary intangibles to be successful at the college level.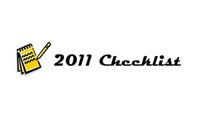 Albany City Rocks guard Brianna Kiesel plays like every possession is the most crucial possession of the game. She has quick feet and is an excellent on-ball defender. Her anticipation of the next pass helps her create havoc on defense. Kiesel can score in bunches and in a matter of seconds she can put up quick buckets from the turnovers she creates. At 5-7, she has a small frame but that doesn't seem to stop her from handling contact when she attacks the paint.
College coaches may want to brush up on their French if they are looking for their next point guard. Nirra Field is a great playmaker for Team Quebec, who makes her team go on both ends of the floor. With her quick lateral steps, the 5-7 guard is great at stopping the ball in transition defense and effectively stopping fast-break opportunities. Fields does a great job moving the ball and finding open teammates in her team's half-court sets. Even though she's a pass-first type of point guard, she has great one-one-on moves and can create her own shot with ease at any given time.
Maggie Morrison from Maryland plays with a purpose and watching her during this tournament it was clear what the purpose was. As a point guard, Morrison understands her purpose is to help her team win games and she isn't afraid to shoulder the responsibility of beginning a leader. The 5-7 guard is a quick-thinking guard that seems to be two plays ahead on offensive. Morrison is a crafty passer who can hurt you in so many ways whether she is throwing a long baseball pass on a run out or dishing off in the paint after drawing the defense.
Melissa Giegerich from the NH Shooting Stars is long and lanky at 6-5. Even though she has a slight frame, she has a couple of standout qualities that colleges look for in a post player. Giegerich has soft hands and does an excellent job of securing the ball with both hands. She showed she can catch the ball, while moving and finish a layup in the same motion. She has good footwork on defense and can easily block shots because of her long arms. Giegerich is capable of scoring from the high post, especially when she can turn, face and shoot over defenders. Even though she hasn't perfected it yet, it was refreshing to see her attempt several types of hook shots. Adding that shot to her offensive arsenal will take her game to another level.
Shicole Watts is a player with strong hands and a solid body. At 5-11, the Ohio native has a quick release on her jump shot that she executes well from the high post. She is relentless on the boards and gets a lot of second-chance opportunities. At times, Watts shows her frustration and lets it take her out of the game mentally, obviously she will need to get that under control to reach her full potential as a player.
Rhode Island may be the smallest state in the U.S., but you can expect nothing but big things from Samantha Maner. At 5-10, Maner is an energy player who can attack the defense in several ways from the small forward position. She can slash to the basket and finish in traffic or draw her defender out of the post and back them down to the low block, where she uses her turnaround jumper effectively. Maner is very athletic and has strong legs that allow her to elevate over taller defenders for rebounds.
Washington-native Talia Walton is another strong post player that has ability operate away from the basket. She can take her opponents off the bounce with her natural athleticism and speed. She flashes well to the high post and knows how to get could position on either block. On the defensive end, she is relentless on the glass and never gives up ground -- even to bigger post players.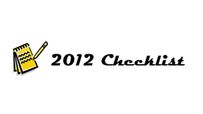 During every summer evaluation tournament there are always a couple of underclassmen that put themselves on the national radar. With her amazing athleticism, Khaleah Cooper had heads turning every time she stepped on the court during this event. At 6-0, she primarily plays in the post and it's clear watching her in the open court that she has the tools to a be an excellent college wing. Cooper plays with Philly Triple Threat 15, has a high release on her shot, which is effective from five-to-eight feet. She uses her body well to draw contact and her explosive leaping ability makes her very hard to control around the basket. Cooper will need to add a solid pull-up jumper to her offensive repertoire to become a true scoring threat from the perimeter.
Dymann Haymond from the Michigan Crossover also drew a lot of attention. The 6-foot lefty is a true slasher that can attack the basket with minimal dribbles and finish at rim level. Haymond has an explosive first step and defenders have a very hard time staying in front of her. She shows a great deal of aptitude for the game and everything appears to come naturally to her. On defense, Haymond is a catalyst for her team's pressure defense when she uses her length and speed to create steals and turnovers.
Danielle Youngblood was a crowd favorite this week. At 6-5, she is a force to be reckoned with in the paint. Her game is all about power, strength and domination. When she gets position on the low block, she is tough to stop. Even against a double team, she has no problem drop-stepping with a power dribble and clearing out both defenders. Her opponents learned quickly that when she pulls down a rebound and clears it, it is best not to get too close to those elbows. Samantha Clark from the Central Jersey Hawks has the strong frame needed for post play and she is very skilled offensively. But at 6-3, Clark has an outside game that many players her size rarely develop. In fact, she seems just as comfortable on the perimeter as she is in the paint. Clark's ability to knock down 3-point shots keep defenders off-balance and cause matchup problems.
Follow us on Twitter, where you can ask questions and get instant updates. Twitter
Discuss this on our Message Board
Lisa Bodine is a national evaluator for ESPN HoopGurlz. A native of Queens, N.Y., she began her coaching career in 1993 with the NY Gazelles, has coached with D.C.-based Team Unique, and in 2009 she was named DAC Co-Coach of the Year after leading Wakefield Country Day School in Flint Hill, Va., to its first-ever conference title. She can be reached at lisa@hoopgurlz.com.