TACOMA, Wash. -- In recent years, the state of Washington has been a pretty bountiful stop for college recruiters. Such things being cyclical, the Evergreen State isn't quite what's it has been. Yet its state tournaments remain popular stops because they provide a glimpse at 16 of the area's top teams in a single day.
This year, Washington's top classification, 4A, produced one of the nation's few unbeaten champions, Auburn Riverside, which won its third title of Washington-bound point guard Mercedes Wetmore's career. She and junior teammate Kat Cooper have helped kept the recruiters coming. As have several more elite-level 2011 prospects and a good assortment of lower Division I and strong Division II prospects represented at both the 4A and 3A tournaments.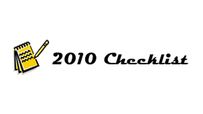 Betsy Kingma: Everyone loves a gunslinger and Kingma has been the fastest- and straightest-shootingest of them all in these parts. While she can't match the otherworldly athleticism of her much-ballyhooed cousin, Kristi Kingma, a sophomore at Washington, the Newport High School senior has leverage, at a listed 6 feet, and a beautifully executed jumper. She looks leaner and quicker this year and consequently has added parts to her game. She'll now put the ball on the deck against desperately closing defenders, and is a lot more disruptive on defense. Kingma is, pure and simple, a baller and heads to Seattle Pacific, long one of the region's premier Division II programs, headed this year to the national Elite Eight.
Yazmine Fuller: One of the highest-rated seniors in the state, Fuller dropped 33 points in the opening round matchup with East Valley, saving the day. She did so without really even breaking a sweat, which is somewhat impressive and concerning at the same time. She has takeover ability with her combination of deep range and quick change of direction with the dribble. In the fourth quarter she relentlessly attacked the rim, shook defenders with shifty crossovers, absorbed contact and finished. In the Lancers' four games she averaged 18 points per game which means she didn't consistently score the ball like she's capable of. The uncommitted combo guard will be a solid addition to some program when she signs in April.
Kylie Huerta: Sometimes we wish we had an inch bank so we could hand out some to kids who would be terrific prospects if they had just a few more. The 5-foot-1 Huerta certainly is one of those. Still, she deserve special mention as a banner carrier for her late teammate, Carly Stowell, whom she resembles in ferocity, if not physicality. She is strong on the dribble, especially with her low center of gravity, and has the body type to take punishment. She is a fearless penetrator who can produce layups in traffic like a magician does rabbits – seemingly out of nowhere -- and can be accurate from long range, the bigger the stakes the better. Huerta did, after all, average more than 19 points a game, in spite of her Lilliputian dimensions. Defensively is where you'd worry most about her, but given size or some zone around her, a point guard with the heart of a lion wouldn't be a bad way to go.
Mercedes Wetmore: She is the shiftiest guard out of the state since a pre-ACL Sarah Morton, whom she essentially will replace at Washington. Even if 5 feet 8 wasn't over-stretching the measuring tape for Wetmore, she is on the small side, begging the question of durability at the next level. She has become a better shooter from distance over the years, which will help address the punishment issue. She's also an acrobatic finisher anywhere within 10 feet of the basket and a crafty playmaker who doesn't often telegraph passes. A good amount of Division I talent has passed through Auburn Riverside the past four years, but Wetmore has been the constant during the program's three state-championship seasons.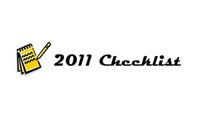 Kat Cooper: A smooth operator on the perimeter, this Auburn Riverside 6-footer has handles and range beyond the 3-point arc. She also knows how to seal a defender on the box, receive the ball, shield and finish. It doesn't hurt that Cooper explodes off the floor. She in fact may offer the best combination of athleticism, size and strength of any girls' basketball player in the state. She has, in the parlance, a real "live" body. Not only that, but Cooper has expanded her game greatly over the years, portending even more growth on the next level.
Sarah Hartwell: A strong and cat-quick 5-10 who has played the point for Bellarmine Prep and several club teams, Hartwell has been on a lot of program's radars for a while. What may have kept the line of suitors from circling the block is a stoicism on the court that doesn't always lend itself well to point guard. That position is a team's heart beat, so it's difficult to accept flat-lined personalities. The Hartwell on display during the Washington 4A tournament was the one many have been looking for -- animated and engaged. In such a state, she is aggressive to the rim and using her height to spot and make plays, as well as makes things happen at the defensive end. There otherwise has been little question about the abundant size and athleticism she brings to the point-guard position.
Erika Johnson: The highest-ranked prospect from Washington since Alex Montgomery in 2006, Johnson is an elite athlete in every sense of the word. She has quickness, balance, leaping ability, hand-eye coordination and she can run the court. Like many players over 6-0 at the high school level, she plays out of position. She projects as a wing player in college and she's very good in transition already. She finishes with both hands, has a dynamite spin move and when she doesn't finish she uses her quick hops to clean up the mess and score on a put back. Her shot from the perimeter is coming much easier now. If she continues to push herself to develop her handle in the halfcourt she will live up to her billing.
Kari Luttinen: The 3A tournament's leading scorer at 25.8 points per game, Luttinen is an intriguing prospect. At 5-10 she has good size for the shooting guard position. She has a smooth way about her and a super soft release on her jumper. It may be hard to believe that the tournament's top scorer didn't take enough shots but that's exactly the problem with her, she doesn't fully grasp how good of a scorer she can be. She rises up out of her dribble into her jumper with ease and can shoot the ball out beyond the 3-point arc. She does need to get stronger and learn to move better without the basketball. If she can develop the killer instinct she will be a capable scorer at the Division I level.
Talia Walton: There may be others in a solid 2011 class for Washington state who might be more coveted, but few, if any, are more interesting prospects. For starters, the Federal Way junior is 6-2 with long arms that serve her well in the passing lanes defensively and as a shot-blocker. She also has extremely quick hands and feet, and can pull off the rip against guards and smaller ballhandlers. Just as impressive is her jump shooting, albeit a little knock-kneed in the prep stage, out to 3-point range.
Still, 5-6 teammate Brittany Barrington is a tougher cover in the paint. While mustering a fine perimeter game at Walton's size is admirable, suitors must decipher the significance of a inside-sized player who doesn't demonstrate much inclination to use that size closer to the basket. Walton also is trying to regain fluidity in her movement likely robbed by an ill-addressed knee injury suffered during her freshman season.
Aminah Williams: With a championship to defend and athletes like Williams on the roster it is no wonder Kennedy was one of the favorites to win the 3A title. While Mercer Island did derail their bid to repeat, Williams showed the ability to play at the college level. What level she is going to play is entirely up to her. She has the unique blend of athleticism with body control, resulting in a smooth operator on the floor. Often these types are cast as players who don't work hard enough when they make everything look easy. Williams has the skills to create shots with those athletic gifts but she needs to do it consistently. At 5-11 she plays out of position for the Lancers as their only inside presence, she averaged 10 rebounds per game, but she could be a wing player with post up ability at the college level. Her jumper was good to around 17 feet and she was able to change directions with the dribble.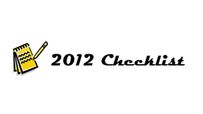 Nyasha Sarju: At 5-11, she almost seems all arms and legs, which means length for days, with tremendous athleticism to boot -- enough to get any recruiter salivating. Sarju also has a knack for deepening the tease, executing, for example, a 360-spinning layup on the fast break or knocking down a 3-pointer. She is capable of either, and more, while still displaying room to grow. Her handles need tightening and, while she can get to the rim many times with ease, she will have to develop a more-complete understanding of staying under control at the finish. That said, with a spring and summer before her junior year at Garfield High in Seattle, time is on her side.
Follow us on Twitter, where you can ask questions and get instant updates.
Become a fan of the site on Facebook and get updates in your news stream.
Discuss this on our Message Board
Glenn Nelson is a senior writer at ESPN.com and the founder of HoopGurlz.com. A member of the Parade All-American Selection Committee, he formerly coached girl's club basketball, was the editor-in-chief of an online sports network, authored a basketball book for kids, and was a longtime, national-award-winning newspaper columnist and writer. He can be reached at glenn@hoopgurlz.com.
Chris Hansen is the national director of prospects for ESPN HoopGurlz and covers girls' basketball and women's college basketball prospects nationally for ESPN.com. A graduate of the University of Washington with a communications degree, he has been involved in the women's basketball community since 1998 as a high school and club coach, trainer, evaluator and reporter. Hansen can be reached at chris.hansen@espn3.com.