TOULOUSE, France -- Despite the huge margins of victory for the USA U17 national team in winning gold at the FIBA World Championships, the players were challenged individually by both the international competition as well as the roles the players were assigned. In many cases those roles were drastically different than any the players have ever been asked to fill.
The eight games in 10 days allowed some areas of improvement to be discovered, but without a doubt this team represents the best of the best in American basketball and some of the critiques are minimal when contrasted against what the strengths of their respective games.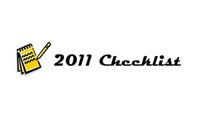 Cierra Burdick, F, Matthews, N.C.: Burdick is easily the loudest on the team both in volume and character. There is rarely a moment with a straight face as she was always either smiling or scowling. What was evident her in France is what started emerging this spring, she is an impact player as the No. 2 option. Sure she has the physical tools to be the go-to, Michael Jordan, role. But when surrounded with other uber-talented players she is at her best using her versatility to play the Scottie Pippen role. Or perhaps being Tina Thompson, not Cynthia Cooper or Sheryl Swoopes. She is the perfect answer at the high post for the international game as there is always a long help defender waiting inside of five feet. With her ability to face up and knock down the open jumper or create, she gave the Americans an advantage. She struggled when she was closer to the basket and in tight spaces and under duress she stays with her right hand, even if the left would provide a better angle or protect the ball better. If she can really hone in on being able to duplicate everything she does inside with her right hand for her left she's going to take off in college as do-everything player.
Ariel Massengale, G, Bolingbrook, Ill.: Any doubts of who the best true point guard in the class were put to rest during the World Championships. Massengale wasn't the quickest or tallest player at the position, nor did she show off an And-1 Mix Tape-esque handle. But she played smart basketball and delivered exactly what her team needed, when her team needed it. She finished with 43 assists against just 16 turnovers. When she needed to distribute she dished as well as anyone in the tournament. When she needed to knock down open jumpers, she ripped the net from 3-point range at a 50 percent clip. She was fourth on the team in scoring but exploded in the two biggest games of the tournament. She scored 22 points in the semifinal and 20 points in gold medal game, when it was clear the defense was going to double up on the posts and try and limit Kaleena Mosqueda-Lewis' open looks. She didn't need to score 20 points per game but when the circumstances called for it, she filled the void. She could have been a more imposing force on the ball defensively but that's really splitting hairs.
Betnijah Laney, W, Clayton, Del.: The transformation for Laney to the wing is still in progress. With a ball sweep, one or two dribbles. the 6-footer showed she could create shots for herself in the half court. She elevates well above the defenders and with her high release she can get her pull-up off even when well-defended. With handchecks and blocking fouls less frequent than in the U.S., her physicality was definitely a necessity in attacking from the wing. As she continues the transition to becoming an elite wing in college her ballhandling will need to improve. As a perimeter scorer, she seemed to struggle early figuring out where to impose her will and when to dump the ball inside. She shot 38.3 percent from the field and 50 percent from the free-throw line but she is one of those player that can go on a hot streak and carry a team. She turned the ball over a little more than was ideal but there's only so much chemistry a team can build in a one-week training camp and three exhibition games.
Kaleena Mosqueda-Lewis, G/W, Anaheim, Calif.: For perhaps the first time in her career, Mosqueda-Lewis didn't spend a majority of the game offensively dragging her defender through a slough of staggered and double screens. The post-focused offense didn't stop one of the best scorers in recent memory from showcasing her long-range shooting exploits, she converted 48.7 percent of her 39 threes. The team went with big lineups and she was playing out of position at the shooting guard spot most of the time. This left her defending some smaller, quicker opponents. What stood out about her defense was how she utilizes angles and incredibly quick hands to make up for any deficit in lateral quickness in the feet. This showed in the stat sheet as she was second on the team in steals. Defending the 3-pointer was probably the most notable area for improvement as the foreign competition is much more liberal in letting shots fly from long-range.
Bria Smith, G, Massapequa, N.Y.: For Smith, her natural instincts in creating off the dribble and her knack for scoring off of dribble penetration were not really a fit for what the team was doing offensively. The team as a whole created very little offense with dribble penetration. So Smith figured out that being a stout defender and getting out in transition is where she could make the biggest impact. Against teams like France, where the USA needed to slow a pair of hyper-quick guards, she shined. She was arguably the team's best on-ball defender. She showed some hesitancy shooting the ball, as catch and shoot isn't typically her strength. If she can make some progress scoring in more controlled half court settings she will be a handful in the ACC.
Elizabeth Williams, P, Virginia Beach, Va.: Not to minimize the role of evaluation but in the case of Williams the things she did well and the things she needs to shore up are evident just by scanning across the accumulated stats for the tournament. She shot better from the field, where contact was aplenty, than from the free-throw line. She finished with an astonishing 61.8 percent from the field but converted just 56 percent of her 25 free-throw attempts. She showed improving touch around the basket, and the way she played, she would have been at the line a lot more in the U.S. She blocked a ton of shots, rebounded, stayed out of foul trouble for the most part and rallied back from a nasty injury to her eye in the semifinal. As the featured player in coach Barb Nelson's offense she was rock solid throughout.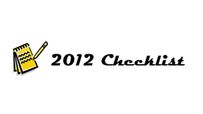 Jordan Adams, G, Irvine, Calif.: Returning for her second stint as a member of the USA national team, the 6-1 guard started the tournament a bit gun shy. As the tournament wore on she began to play more like the attacking, slashing player we are used to in the States. The faster the tempo, the bigger impact Adams made. As she continues to develop her game, confidence in her perimeter shooting should really boost her game. She has adequate form and so much lift that she should have no problem improving. The athleticism is there, the feel for the game is there, the confidence just needs to catch back up and perhaps another national championship at Mater Dei would deliver that confidence.
Bashaara Graves, F, Clarksville, Tenn.: Graves came on late after a rough start. Offensively, though she came up big on the glass in game two against Russia with nine rebounds in just 15 minutes of play. She didn't play poorly, but because she is primarily a power forward, she wasn't able to play multiple positions and compile minutes played. Early on she had trouble adjusting to the length of the defense. She made the adjustments needed to protect the ball better when around the basket and showed some mid-range skills as well. She showed her athleticism by getting eight steals in the tournament. Much like her front-court teammates, she struggled from the free-throw line, converting just six of her 18 attempts. Graves' best game was against Japan, one of the fastest paced games in the tournament, where she finished with 10 points, grabbed five rebounds, dealt out three assists and snatched two steals.
Jewell Loyd, G, Lincolnwood, Ill.: Much as already been made of Loyd's fantastic play in France (FIBA Reflections). She was the spark off the bench and really one of the keys to the USA pulling away from the better teams in the tournament. She was clutch, brought incredible tempo that other teams could not match with their benches. She shot a respectable percentage from 3-point range (35.3 percent) but more important was the timeliness of each of her makes. She had an answer for every run. There wasn't any fist-pumping or jersey-popping. Loyd operated with a "business as usual" approach whether on the court or in postgame press conferences. She did tie for the team high in turnovers, which has been the biggest area for improvement for some time. In this setting it isn't quite of troublesome because her roll was to come off the bench and make things happen, and when you ask a player with her speed and quickness to do that, there are going to be some turnovers. All in all an outstanding performance from a star player excepting her role and making the most of it.
Imani Stafford, P, Los Angeles, Calif.: Stafford played the fewest minutes of anyone on the team by virtue of being the least experienced player at the team's deepest position. She played well when she was on the floor. She converted on 52 percent of her field goal attempts and was third on the team in rebounding despite playing just 77 minutes. She grabbed 12 rebounds in 14 minutes against Canada and had an eight-point, seven-rebound performance against Japan in 12 minutes. She is an active player, though she didn't block as many shots as expected given her reputation and performance during the team trials. She showed the confidence to shoot from the mid-range without hesitation. As she stops growing vertically and starts to fill out and add strength, her statistical performance will only get better. Some of the putbacks that rim out will be scores when she can keep the ball high and stay on balance in traffic. She is a budding star who probably came away from the World Championships with more than any other player.
Breanna Stewart, F/P, North Syracuse, N.Y.: To put Stewart's performance in perspective, know that she finished second in scoring, trailing Williams by six points She was also second in rebounding, trailing Williams by just one board. She led the team in blocked shots with 18 in eight games. Now take all of that and understand she tied Tuck for fewest minutes logged by the starters. For Stewart, she was actually her own worst enemy while entertaining with her block-party. After getting swatted across southern France, the international opposition started lifting her with change of pace and ball fakes. Nobody was more upset with the few instances of foul trouble than Stewart herself. When she was on the floor she was arguably the best player for the best team in the world at this age group. She finished, converting 57.1 percent of her field goal attempts, finding the free-throw line as her Achilles heel, shooting just 57.9 percent from the charity stripe. The form is there so expect the problem to fix itself in time when she learns not to get into her own head about it.
Morgan Tuck, W/F, Bolingbrook, Ill.: Tuck didn't start the first two games, but worked her way into starting lineup by showing a disciplined game. She turned the ball over just six times in 139 minutes. She played out of position to some degree, as she was opposite Mosqueda-Lewis on the wing. She was still at her absolute best when isolate on the blocks, showing her solid back-to-the-basket game. Because of the length and size of the interior players those opportunities were fewer and further between than she probably expected but she stepped into a role that Nelson asked of her and brought a calming balance to the starting group. She used her length to bother shooters but on the wing she eventually had to back off the player she was checking to keep the quicker players from going by her. In the international game there isn't much of a power forward, but back home she will be back in a more comfortable role, however she should be proud of the adjustments she made and her contributions to the team.
Follow us on Twitter, where you can ask questions and get instant updates.
Become a fan of the site on Facebook and get updates in your news stream.
Discuss this on our Message Board
Chris Hansen is the national director of prospects for ESPN HoopGurlz and covers girls' basketball and women's college basketball prospects nationally for ESPN.com. A graduate of the University of Washington with a communications degree, he has been involved in the women's basketball community since 1998 as a high school and club coach, trainer, evaluator and reporter. Hansen can be reached at chris.hansen@espn3.com.