DULUTH, Ga. -- The inaugural Peach State Hoops Holiday Invitational brought together a collection of talented southeastern teams. The three-game tournament attracted teams from Florida, Georgia, Kentucky, North Carolina, South Carolina and Tennessee. As expected, good teams also brought good players. Here's a look at some of the underclassmen who stood out.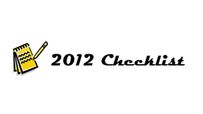 Delaney Hollenbeck, Alpharetta (Alpharetta, Ga.): China has The Great Wall and Alpharetta has the Wall of Hollenbeck. The 6-foot-4 post was the DJ for her very own block party by averaging double-digit blocks for the tournament. She showed great patience with her low post defense and managed to block a multitude of shots while staying out of foul trouble. Hollenbeck rebounds well at both ends. She has good hands and finishes well in the paint. Hollenbeck must continue working on her low post game as well as develop her lower and upper body strength.
Shacobia Barbee, Riverdale (Murfreesboro, Tenn.): The doll manufacturer Mattel has made a wide assortment of Barbies but they have never produced anything quite like the Shacobia Barbee. If they do a suggested nickname: Basketball Beast Barbee. Barbee's game is a brilliant blend of power and finesse. The 5-foot-11 forward can handle like a guard and plays the low post like a bruising power forward. She evaluates and explodes off the floor comparable to a young Charles Barkley. Barbee jumps the passing lanes and can defend the perimeter or in low post against bigger, taller players. She can create off the dribble or score at will in the paint. She rebounds extremely well at both ends of the court. Barbee has a very good basketball IQ and was arguably the best player in the gym on all three days.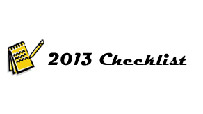 Kaela Davis, Buford (Buford, Ga.): The 6-foot-2 wing, with her future coach -- Tennessee's Pat Summitt in the stands -- and her team struggling to put points on the board carried the scoring load displaying her all around game. Davis stroked multiple treys from beyond the arc with the last being a 35-footer as the half expired. Davis relentlessly attacked off the dribble showcasing her excellent ball handling skills and finished at the rack. She also displayed her perimeter and low post defense jumping the passing lanes for steals as well as blocking shots in the low post. Davis also penetrated and dropped several dimes to teammates. Davis needs to learn to harness this intensity and apply it for 32 minutes on a nightly basis. She tends to defer to teammates almost to a fault. Other than that she's a complete ball player.
Kylee Smith, Alpharetta (Alpharetta, Ga.): The 5-foot-11 wing is a good spot up 3-point shooter. She is a serviceable ball handler, has good court vision, and is a good passer. She is aggressive and likes to attack the basket, looking to score or draw the foul. She's a good free-throw shooter and gets to the line because she has the ability to post smaller players. She rebounds well for her position. Smith is a hard-nosed tough defender who makes up for her lack of speed with sheer grit and determination. She carried her team's scoring load and kept her team in the game against a tough Riverdale squad.
Kristina Nelson, Greater Atlanta Christian (Atlanta, Ga.): The 6-foot-3 high school sophomore has a college-ready body. She's a true center and has a strong presence in the paint at both ends of the court. Nelson is a smart enough low post defender with the ability to block shots but doesn't pick up silly fouls, a trait that plagues a lot of young centers. For her size, Nelson moves and runs the floor well. She boxes out and hits the boards at both ends. She could improve on her offensive rebounding production. On the offensive end she is an effective low post scorer in the paint. She has the ability to knock down the short jumper. She is a good free-throw shooter. She needs to further develop her low post and face up game and continue to gain strength. She needs to stay low and drop her hips while posting up to gain the best possible position in the paint. She has nice upside.
Sydnei McCaskill, Dr. Phillips (Orlando, Fla.): It's true size doesn't always matter. This 5-foot-6 speedy guard loves to push the ball up the court and get out into the open court where she has great vision. She likes to penetrate and attack off the dribble, looking to score on dish to the open teammate. She is a great passer and clutch scorer. Her free throw with seconds remaining sealed the win against Providence Day. McCaskill showed she can knock down the trey but needs to become a more consistent shooter from mid-range. McCaskill, a sophomore, and freshman Taryn Griffey form a formidable backcourt.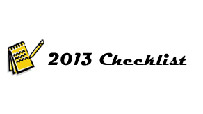 Brianna Cummings, Greater Atlanta Christian (Atlanta, Ga.): The 5-foot-10 wing reminds me of a young Tamika Catchings. Cummings at times appeared to be playing the point forward position with the ability to play multiple positions. She is a good ballhandler and passer. She makes good decisions versus pressure defense. She is extremely athletic and has good command of her long athletic frame. Cummings likes to create off the dribble and has the ability to finish in the paint. She runs the floor extremely well and finishes off the fast break. She is a good leaper, a very good on-ball defender as well as help defender. She rebounds well at both ends of the floor. She must develop a consistent jump shot, which should come in time as her shooting mechanics are fundamentally sound. Cummings has a tremendous upside.
Jatarie White, Providence Day (Charlotte, N.C.): The 6-foot-3 lefty is an athletic post who runs the floor extremely well with good hands and can finish off the fast break. White is a good shot-blocker. She rebounds well at both ends of the court. Offensively, White has a nice drop-step going left and a nice touch in the paint. She will either score or get fouled. She is a decent free-throw shooter. She must continue to develop her low-post and face-up game as well as gain more upper and lower body strength. White is an active player with a nice frame and huge upside.
Taryn Griffey, Dr. Phillips (Orlando, Fla.): The ultra quick speedy 5-foot-6 point guard has excellent command of her dribble and attacks the basket with either hand. Griffey has very good court vision and a high basketball IQ. She loves to push the ball and get out in front of defense and once she does no one is going to catch her. She is a very good leaper and rebounds well for her size. Griffey has the ability to create havoc for opposing teams living in their paint. Despite her size she doesn't shy away from contact; she played the entire tourney in the paint. She has a nice one-hand floater that she uses in traffic. Once she perfects that floater watch out. Griffey is a very good on-ball defender and loves to jump the passing lanes. She carried a majority of her team's scoring load against Providence Day. She stepped to the free-throw line and knocked down a pair of clutch free throws to help secure the victory. She must further develop her mid-range game and 3-point shot.
Follow us on Twitter, where you can ask questions and get instant updates.
Become a fan of the site on Facebook and get updates in your news stream.
Discuss this on our Message Board
Prentice Beverly is editor of BamaPrepGirls.com, a scouting website that covers Alabama. He is the author of Navigating the Maze Grassroots Reference Guide to Women's Basketball College Recruiting. He coached on the club circuit as well as the high school level for over 15 years.