The Title IX Holiday Invitational brought top-ranked Mater Dei to the nation's capital where it squared off against DCIAA Champion H.D. Woodson. The Boo Williams-Ron Curry Holiday Classic featured matchups between four teams ranked in the top 20 of the Powerade Fab 50. Here is look at some standout performers from the DMV's holiday tournament action.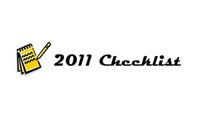 Deja Hawkins, Riverdale Baptist (Riverdale, Md.): Having spent her high school career at Fairmont Heights, a program that finished in last place in Prince George's County, Deja Hawkins was veritable unknown. Fast forward to 2010, and she is playing center for Riverdale Baptist, ranked No. 18 in the Powerade Fab 50, and competing against some of the top talent at her position. At 6 feet 3, Hawkins has a solid build and can take up space down low. Her back-to-the basket moves aren't flashy but she is efficient at finishing her layups. One feature that stands out about her is her hands -- they are soft but strong; she can catch passes and secure the ball with one hand even when she is being defended closely. Hawkins is savvy enough to know that she isn't going out-jump more athletic opponents down low, so she positions her body at the right angle and use her strength to grab rebounds. Hawkins is playing with confidence and didn't seem the least bit intimidated as she battled with country's best post player, Elizabeth Williams. Her physical conditioning has improved since the beginning of the season, it is clear that she is taking the game seriously and is ready to compete at the college level.
Crystal Leary, Lake Taylor (Norfolk ,Va.): Much of No. 14 Lake Taylor's success is rooted in its defense and the hard and soul of that defense is the 6-2 Crystal Leary. She is an ultra-athletic, long wing who can defend all positions on the court. Against Oak Hill Academy she had a game-high five steals, all of which were converted into transition baskets. She also was able to neutralize their best offensive players by harassing them the length of the court and challenging layups and jump shots. Although Leary does create most of her scoring opportunities off her defense she is very capable of scoring in a halfcourt set, her mid-range jump shot is very good and she has no problem attacking the basket. Leary's overall consistency will make it tough for opponents looking to defeat the defending Virginia Class AAA State Champions.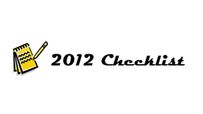 Taylor Jenkins, The Bullis School (Potomac, Md.): With the addition of standout freshman post Lynnee Belton, 6-1 junior Taylor Jenkins has been able to move to her natural position at a small forward. Jenkins has a slight build with the quickness to play facing the basket and the footwork to score from the low post. Offensively, she is at her best when she can attack the basket from the high post or the short corner. During a crucial stretch of the championship game against James Madison (Fairfax, Va.), Jenkins scored eight of her 14 points. Sensing a matchup advantage she was able to score with mid-range jumpers. Defensively, she has the length and foot speed to defend guard;, where she really stands out is with her ability to block and contest shots. Jenkins is a competitor whose demeanor never seems to change. She will need to continue to improve her ballhandling and shooting so she can take advantage of her athleticism as a wing but overall she is promising mid-major prospect.
Cortrice Golden, Overton (Memphis, Tenn.): You can add Cortrice Golden to the list of next generation of post players that can operate outside of the paint. At the Boo Williams\Ron Curry Holiday Classic, she had fans drawing comparisons to Texas A&M star forward Danielle Adams with her combination of size, basketball skills and toughness. As a team Overton does an excellent job spacing the floor, which gives her plenty of room to operate offensively. Golden's ability to make plays away from the basket created all sorts of match up problems for the opponents post players, especially since she can penetrate off the dribble. She is deceptively athletic and very active defensively; she was able to keep the Bishop McNamara's (Forestville, Md.) interior players from getting comfortable position on the block. With Golden's versatility and inspired play, Overton should be a tough matchup for the rest of its season.
Galaisha Goodhope, Princess Anne (Virginia Beach, Va.): There is fast and there is Galaisha "GG" Goodhope, who may be one of the fastest high-school players with the ball in her hands. The 5-5 junior point guard, who transferred from Norfolk Christian Academy (Norfolk, Va.) is the perfect complement to Elizabeth Williams' dominating post play. She has the ability to play fast without looking out of control and she forces defenses to adjust because she is a difficult matchup for even the best defender. From the opening tap against Riverdale Baptist she looked to push tempo in transition and get her teammates involved, her ability to make passes while moving at full speed kept the defense off balance. Goodhope was able to get the basket at will and she and Williams were able to do some nice work with the pick and roll. As a point guard she is the ultimate floor general who is able to manage her team but understands when she needs to score, evidenced by the fact that all of her game-high 24 points came in the second half of the game.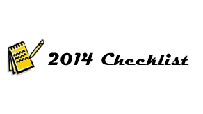 Lynee Belton, The Bullis School (Potomac, Md.): If post players take longer to develop, then Lynee Belton must be on the accelerated track. The 6-3 freshman led Bullis to championship of the Bulldog Bash and was named tournament MVP. Belton has impressive footwork and balanc;, she can maintain her pivot and execute moves without traveling. She works hard to establish her presence early down low; during the game she dominated the paint despite being double and triple teamed. Belton is physically mature; she has a college build that is strong as well as agile. She excels on the offensive boards because she secures the ball with both hands and finishes layups in traffic. With teammates is foul trouble Belton had the poise and focus to take control of the game, which says a lot about a player with only a month of varsity experience. Belton has only begun to scratch the surface of her talent and, in a very deep 2014 class, you can expect to her name mentioned among the top post prospects.
Follow us on Twitter, where you can ask questions and get instant updates.
Become a fan of the site on Facebook and get updates in your news stream.
Discuss this on our Message Board
Lisa Bodine is a national evaluator for ESPN HoopGurlz. A native of Queens, N.Y., she began her coaching career in 1993 with the NY Gazelles, has coached with D.C.-based Team Unique, and in 2009 she was named DAC Co-Coach of the Year after leading Wakefield Country Day School in Flint Hill, Va., to its first-ever conference title. She can be reached at lisa@hoopgurlz.com.