BIRMINGHAM, Ala. -- A look at some noteworthy performances from the semifinal and final rounds of the Alabama High School Athletic Association State Tournament, held at Birmingham-Jefferson Convention Complex.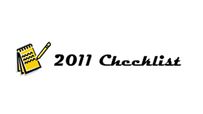 Gabrielle Williams, Leflore (Mobile, Ala.): Gabrielle Williams, the 5-foot-6 point guard, grinded and gutted her way through a tough defensive struggle defeat 29-27 with the Erwin Lady Eagles. Williams did everything from attacking the basket aggressively; to knocking down the mid-range shot; to making the no-look pass. And she even pulled in 5 rebounds. But, unfortunately, it wasn't enough for Leflore, which had hoped to win its second championship in 4 years. A Williams missed put back as time expired ended any hope of Leflore winning their second championship in 4 years. Williams is an excellent ball handler and passer. Williams has a very high basketball IQ and the unsigned senior has the potential to be a good D-I point guard.
Krista Simmons, Fairfield (Fairfield, Ala.): Fairfield fell one point shy of back-to-back 5A state championships, but Krista Simmons, the 5-6 combo guard, scored in a variety of ways: attacking the paint; knocking down the mid-range jumper; and draining a couple of treys. Simmons hit a couple of transition pull-up jumpers. She also stroked a huge 3-point basket, putting a halt to a Brewer comeback bid and sealing the 65-54 victory, advancing Fairfield back to the 5A title game. In that game, Simmons did all she could, which included making the tying free throw with 15 seconds remaining. But Fairfield fell to Erwin 48-47 as Erwin's Porschia Blue made the winning free throw with 4 seconds on the clock. Simmons was selected to the 5A All Tournament Team.
Sierra Sales, Tanner (Tanner, Ala.): Watching the 5-10 Sierra Sales is reminiscent of what it was like to watch NBA Hall of Famer Charles "The Round Mound of Rebound" Barkley. Sales has clearly patterned her game after Barkley; she even wears his No. 34. Sales used her college-ready body to bang and build a home in the paint. Sales, like "Sir Charles," was nimble on her feet on several occasion. She got the defensive rebound and dribbled, weaving in and out of traffic, going coast-to-coast for the bucket. Sales used her decisive size advantage to dominate the undersized Woodland team at both ends of the floor. She finished with 21 points, 14 rebounds, 4 blocks, a state championship and the 2A MVP.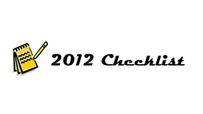 Tierra Jones, Bob Jones (Madison, Ala.): The tough get going when the going get rough. This couldn't be any truer in regards to 5-9 Tierra Jones. Jones is as tough as they come. Bob Jones was locked in a rough and tough defensive struggle against Hooever, the defending champion. With her team trailing 29-20 midway through the third quarter, and with teammate Jasmine Jones facing double and triple teams, Jones led a furious comeback. She attacked the bigger, taller, and more athletic Hoover post by going hard to hoop. Jones spearheaded a 14-4 run with 11 points. She scored the tying basket, the go-ahead layup and the game-clinching free throw. Jones shot 11-16 from the free throw line and 2-6 from the field, helping Bob Jones upset then-FAB 50 No. 20 Hoover 39-36. Jones finished with 15 points, 6 rebounds, 1 block and 1 steal and was named to the 6A All Tournament Team. Jones has the ability to take over a game with her relentless penetration and tenacious defense. She used her speed and power to get to the rack. Jones is a tough and skilled competitor and there is always a place for her talents on a DI roster.
Lydia McGee, Madison Academy (Madison, Ala.): Madison Academy ran through the postseason like a runaway locomotive -- and every locomotive needs a good conductor. Which is where Lydia McGee, the 5-10 point, comes in. McGee played extremely well; she ran the MA offense with precision, controlling the tempo and knowing when to attack or reel in the reigns. McGee attacked the basket with the ability to score in traffic or drop dimes to her teammates. She posted up smaller guards and she used her size to disrupt the Danville offense. McGee's performance helped Madison Academy derail Danville's hope of a state title with a 63-31 win. McGee was named to the 3A All Tournament Team. She finished with 10 points, 3 assists, 3 rebounds and 2 steals. McGee is a high-IQ player with a college-ready body. Her game is fundamentally sound. She does everything really well. McGee is a very good DI prospect.
Jasmine Jones, Bob Jones (Madison, Ala.): Jasmine Jones, the 6-1 Tennessee commit, came out on fire in the 6A State final against Hoover. Jones was focused from the opening tip. She started out strong, grabbing 7 rebounds and scoring 9 of her team's 18 first-half points. Jones was the primary reason Hoover didn't run away and hide in the first half. The second half was a very different story. Hoover's halftime adjustment was to have 2012's 6-2 Kayla Anderson defend Jones with weak side help and the guard doubling down. This tactic worked for a few minutes of the 3rd quarter; Jones was forced into a few turnovers and showed visible signs of frustration. But to Jones' credit, she quickly adjusted her game to counter the double and sometime triple teaming. Jones relied on her playmaking and defensive skills. She dropped two timely dimes to her slashing teammates. On the defensive end, she ran down 2012 LSU-bound 6-1 Chardonae Fuqua to prevent an assumed uncontested fourth quarter go-ahead layup. Jones was also responsible for holding Fuqua to only two second-half points. Jones' dominance on the boards continued with seven all-important rebounds. Despite being held scoreless in the second half, Jones played an Oscar-winning performance en route to leading Bob Jones, from down 10 second-half points, to upsetting FAB 50 No.20 Hoover 39-36. Jones finished with 9 points, 14 rebounds, 2 assists, 1 block and 1 steal. Jones was named the 6A MVP.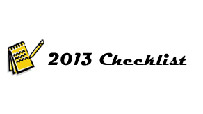 Alex Gholston, R.A. Hubbard (Courtland, Ala.): Alex Gholston, the 5-7 athletic point guard, couldn't wait for the second half to begin. The first half saw her having problems attacking the paint, thanks to McIntosh 2013 6-4 Shelby Weaver. R.A. Hubbard trailed 33-23. Gholston scored consecutive baskets and assisted on three others to ignite a furious 14-0 Hubbard run. Gholston spearheaded the run with her blazing speed, pushing the ball up the floor and not allowing the McIntosh defense to get set. Gholston also used her speed and quickness to produce 3 steals. Thanks to Gholston's tenacity at both ends of the court, Hubbard finished the third quarter with a 24-6 surge and a 47-39 lead. McIntosh made several mini runs to close the gap, but unfortunately for McIntosh, each run was answered by Hubbard, the last being a pair of clutch free throws by Gholston to end the game 61-58. Gholston led a balanced attack with 15 points, 8 rebounds, 5 assists, 3 steals, a state championship and the tournament MVP.
Marques Webb, Brewbaker Tech (Montgomery, Ala.): To say Brew Tech's Marques Webb, the 6-0 post, was a beast on the boards would be a major understatement. Webb's performance in the 4A State Championship Title game is without comparison to any other girls' game in AHSAA history. Webb dominated from the opening tip off. She had 8 points, 13 rebounds and 2 blocks by halftime with Brew Tech up 20-15. As hard as it is to believe, her second half was even better. Webb simply conquered all comers in the paint. Webb had 18 points and 15 rebounds in the second half. Brew Tech 59 Midfield 39. Webb shot 11-15 from the floor, pulled down 10 offensive rebounds and 20 defensive boards. The only knock on her game was her inability to knock down free throws, going 2-for-9 from the charity stripe. But who are we kidding? Any coach would take her free throw shooting with the rest of those numbers. Webb's stat line of 24 points, 30 rebounds, 2 blocks and 1 steal compares to what Minnesota Timberwolves'All-Star Kevin Love is doing in pursuit of Moses Malone consecutive games with a double-double record. What makes her numbers even more impressive is when you consider they were achieved against Midfield, the four-time defending 4A State Champions. Webb's performance wasn't beastly; it was like Godzilla tearing up the mainland. And, of course, Webb was named the 4A MVP.
Shelby Weaver, McIntosh (McIntosh, Ala): The long and rangy 6-4 Shelby Weaver patrolled the paint with 5 first-half block shots, which doesn't include several shots altered. Weaver's presence and intimidation factored greatly in McIntosh leading 33-23 going into halftime. Weaver was a disruptive force throughout the game. It wasn't until R.A. Hubbard started to execute its game plan to push the ball up the court in the third quarter neutralizing the shot blocking Weaver. Weaver's offensive skill set hasn't caught up with her defensive prowess. Once Weaver's offensive skills matches her defensive game, watch out. Weaver needs to further develop her low-post game as well as increase her overall strength and agility. Weaver finished the game with 6 points, 6 rebounds and 12 blocks shots. Weaver is an intriguing prospect with a huge upside.
Breigha Cochran, Hoover (Hoover, Ala.): Breigha Cochran, the 5-9 point guard, reminds me of Gary "The Glove" Payton. Over the course of viewing her in the semi-final and championship game, Cochran displayed several "Glove"- like qualities: she picked the pockets for her opponents; jumped passing lanes; and showed cat-like quickness with blazing speed. Cochran, in the semi-final game, harassed the opposing point guard into 3-13 shooting and numerous turnovers. Cochran had 7 steals and 2 blocks combined in the Final Four. Cochran also knocked down several treys and handled the rock brilliantly and wasn't afraid to take the ball to the hole in crunch time. Cochran also did a fantastic job of distributing the ball to her talented teammates. Cochran has the ability to be a scoring point guard and lock down defender. Cochran will be an excellent guard at the next level.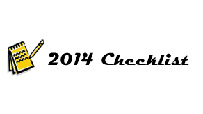 Riley Northway, Brewer (Brewer, Ala): Brewer gave defending 5A State champ Fairfield all it could handle in the semi-final game, largely in part due to Riley Northway, the 6-foot post. Northway banged and the Fairfield front line more than held its own. I was impressed with her toughness. Northway has a solid frame and college body; she didn't shy away from contact. In fact, she looked for it. Northway finished well in the paint and rebounded well against a more athletic post. Northway defended quite well in the post. She played good enough to keep Brewer in the game but Fairfield's guard play was too much to overcome. Northway finished with 18 points, 9 rebounds, 2 assists, 2 blocks and a steal in a 65-54 defeat. Northway has a nice touch in the paint, a decent face-up game that's played with a lot of emotion. And she attacked the boards with reckless abandon. Northway needs to further develop her low post game, footwork and agility. Her game is still evolving but it's definitely worth watching.
Follow us on Twitter, where you can ask questions and get instant updates.
Become a fan of the site on Facebook and get updates in your news stream.
Discuss this on our Message Board
Prentice Beverly is editor of BamaPrepGirls.com, a scouting website that covers Alabama. He is the author of Navigating the Maze Grassroots Reference Guide to Women's Basketball College Recruiting. He coached on the club circuit as well as the high school level for over 15 years.