TOLEDO, Ohio -- On a Memorial Day weekend full of tournaments, over 80 teams converged on the University of Toledo campus and other local sites for competitive games hosted by USJN. The Mid-American Conference school served as a nice venue for some of the area's top talent to go at it on the hardwood.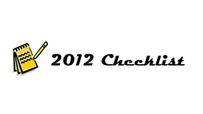 Caprice Dennis (Detroit, Mich.), Motor City Suns Mallard: Dennis is a true point guard with a slender build and a slick handle with the basketball in her hand. The 5-foot-7 speedster showed a full arsenal of weapons on the offensive end, leaving defenders without an answer as she changed directions going each way off the crossover. Her versatility on the offensive end extends outside of the lane as she also knocked down a midrange jumper as well as a spot-up three pointer. If she's able to add some strength to her frame at the next level, her game will likely shoot up another level as well.
Raeshaun Gaffney (Cincinnati, Ohio), Sports City: A compact off guard, Gaffney has made a living making plays on both ends of the floor with her activity level. Standing at just 5-7, the ESPNHoopgurlz Top 100 prospect finds ways to attack the rim, consistently beating her defender off the dribble before meeting the help-side post defender to finish the basket. Her willingness to defend the opposing team's best perimeter scoring option is not overlooked and only adds to her overall skill set. For Gaffney, the next step appears to be adding a consistent outside shot to keep defenders honest at the offensive end of the floor.
Mariah Harris (Springfield, Ohio), Ohio Glory Gold: Michigan State picked up a solid lead guard with Harris' early verbal commitment. The matchup between her and the aforementioned Dennis was one worth the price of admission. The 5-8 point guard has good body control inside the lane as she attacks opposing defenders off the dribble. She showed some range with her outside jumper, knocking down an open three pointer just moments after hitting a pull-up jumper from the free throw line. The future Spartan played some off the ball as well, though her game seems best suited to play the point guard position in East Lansing.
Rachel Theriot (Middleburg, Ohio), Sports City: Blessed with nice handle in the open floor, Theriot is a more-than-willing passer and at times seems to be more facilitator than scorer, similar to fellow 2012 classmate Jordan Adams. The 5-11 guard is very much a hybrid, New Age bigger guard who is capable of playing the point guard position in long stretches. Against Toledo Elite, Theriot showed she can hit the open jump-shot though that appears to be an area she can continue to improve as her game progresses.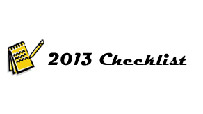 Emma Hostetler (Shelby, Ohio), Ohio Rockers: On an afternoon chock-full of players who are already on the scene, Hostetler's performance might have put her on the map. The 5-7 point guard didn't take long to make her impact on the game and the event itself. A right-handed shooter, Hostetler contributed to baskets on six of her team's first handful of possessions making two three pointers, two layups and dropping two assists to open teammates for scores as well.
Jasmine Weatherspoon (Columbus, Ohio), Ohio Glory Green: A 6-2 forward, Weatherspoon is a player to keep an eye on this summer. She gets up and down the floor well, showing the ability to outlet the basketball off the rebound then take off to the other end for a potential fast break layup. Against a solid MGBR North team, Weatherspoon caught a post-entry pass then turned over her left shoulder to score the basket with her right hand from just outside the lane. Though she is still developing her overall skill set, her size and potential tools make her a possible diamond in the rough.

Follow us on Twitter, where you can ask questions and get instant updates.
Become a fan of the site on Facebook and get updates in your news stream.
Discuss this on our Message Board
Brandon Clay is a contributor and national recruiting analyst for ESPN HoopGurlz. He is also the publisher of the JumpOffPlus.com National Scouting Report and the owner of Peach State Basketball, Inc. Clay has been involved in the community since 2001 as a recruiting analyst, event operator and trainer. He can be reached at bclay@peachstatehoops.com.