KANSAS CITY -- The Battle at the Border featured some of the top prospects from the Midwest. MoKan Eclipse Red defeated the Boulder Rockies in the 16-and-under championship game to close out the event, but not before we saw several standout prospects.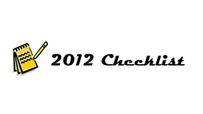 Megan Balcom (Olathe, Kan.), MoKan Eclipse Red: Balcom made her presence felt from the opening tip on Saturday morning, whipping a left-handed pass going just over the speed limit into a cutting post player for an easy layup. More impressive: the 5-foot-8 shooting guard is a right-handed jump shooter. She proceeded to hit multiple three-pointers and midrange jumpers alike over the course of the weekend, helping to lead her MoKan Eclipse team to the championship.
Jordan Baldwin (Ottawa, Kan.), Missouri Valley Blazers: The ability to consistently knock down the open jump shot always makes a player a commodity on the summer circuit. That's the case with Baldwin who made shot after shot on Sunday afternoon against the Missouri Flight. Every time the Flight made a run, the 5-9 shooter answered with bucket to deaden the momentum en route to a victory. Add that to her competitive fire and Baldwin appears to be a player who will compete for minutes early in her college career.
Jordan Evans (Tulsa, Okla.), Team Tulsa Bulldogs: The 6-2 post is an emerging post prospect from Oklahoma. She's still got some work to do on the offensive end but her length and willingness to rebound and defend makes her a legitimate player to follow for colleges needing a post. Her length allows her to get up and down the floor. She finished around the rim on both sides and has real upside as her body fills out with a college weight program.
Lauren Huggins (Littleton, Colo.), Boulder Rockies: With shooting range that extended from Kansas City all the way back to the Rocky Mountains, Huggins put on a display this weekend. A long, lean 6-2 wing prospect, she is at her best offensively when she can get her feet planted and set before letting loose with a shot. That being said, the ESPNHoopgurlz No. 98 ranked prospect did hit a couple of long-range attempts off the bounce as well.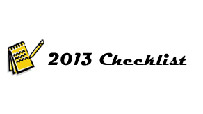 Kindred Wesemann (Pleasant Hill, Mo.), MoKan Eclipse Red: Wesemann was instrumental in leading her MoKan Eclipse team to the championship game. The Kansas State-bound point guard has the vision of a well-seasoned guard though she is still technically a high school underclassman. At 5-7, she has average size for the position but her skill and feel for the game make up for it. Her ability to create off the bounce for teammates is special and it separated her from the rest of the guards all weekend long.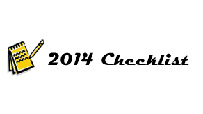 Mikayla Reese (Colorado Springs, Colo.), Boulder Rockies: A skilled lead guard, Reese is one of the better prospects from the Rocky Mountain region. She has a nice handle, can get a team into an offense and knock down the open jumper. The 5-7 primary ball handler showed she has a couple of gears to attack the lane off the dribble and make positive things happen when she gets there. As with most young guards, watching her progress with her understanding of when and where to get various teammates the basketball will be a point of emphasis.

Follow us on Twitter, where you can ask questions and get instant updates.
Become a fan of the site on Facebook and get updates in your news stream.
Discuss this on our Message Board
Brandon Clay is a contributor and national recruiting analyst for ESPN HoopGurlz. He is also the publisher of the JumpOffPlus.com National Scouting Report and the owner of Peach State Basketball, Inc. Clay has been involved in the community since 2001 as a recruiting analyst, event operator and trainer. He can be reached at bclay@peachstatehoops.com.