BUFORD, Ga. -- Last weekend the Elite Basketball Academy Super 64 provided progressive fundamental instruction for two separate groups of athletes at the Bogan Park facility. The event attracted high-profile seniors such as Tennessee-bound Bashaara Graves and ever improving South Carolina commit Tiffany Mitchell, as well as established underclassman such as Maryland verbal Alexis Brown, Kristina Nelson and the future Ohio State Buckeye, Kianna Holland, who endured a scare Saturday with her right knee.
Though she didn't participate on Sunday, Holland reported that no damage was done. Her left knee was previously repaired following a tear in her anterior-cruciate ligament.
Twelve different states were represented among the 58 participants and some promising new faces as well as some other familiar ones caught our eye.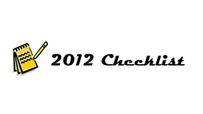 Morgan Batey (Atlanta, Ga.), Pace Academy: This Vanderbilt-bound guard continues to bring a diverse and deep skill set to the floor. At 5 feet 11 with the appearance of some potential to grow more, she has combination of size and athleticism to allow her to be effective at both ends of the floor. Offensively Batey constantly is in motion with and without the ball. She gets out in transition and provides early entry options for teammates pushing the tempo. In the halfcourt she's fluid and aggressive cutting off screens and on simple basket cuts or even getting open on the wing. The ballhandling is there to get to the rim and as in the past she demonstrated a willingness to attack the bigs off the drive time and again. Her form is sound with a quick release making it difficult to anticipate and contest. At the defensive end of the floor her combination of length and lateral speed makes her a challenging defender for opposing backcourts. The potential is there to defend any perimeter position as well as excel in pressing and trapping situations. She's a presence on the defensive boards but could crash more consistently in looking for second shots.
Chadarryl Clay (Chattanooga, Tenn.), Girl's Prep: If you're looking for an attacking point guard, this is your girl. Physically strong and standing 5-7 she's constantly pushing the ball from makes, misses and turnovers. Her ballhandling is low and quick, making it difficult for opposing defenders to challenge or contain. Her ultra-effective hesitation dribble combines with some explosive acceleration to get her deep in the paint repeatedly. While the ability to get to the rim is impressive what really sets her apart are her instincts and skills for delivering the ball inside. She reads and anticipates defensive rotations and isn't hesitant in the least to thread a needle or two. Of course that comes with a turnover or two in her stat line but the tradeoff is more than worth it. There is a tendency to over-dribble at times to relieve defensive pressure but it's not uncommon with ballhandlers of advanced skills and shouldn't be an issue as her game matures. Her own shot is a little bit low and out front which might be an speed bump at the colligate level with equally quick opponents but right now the pullup is hard for any defender to contest. Defensively she's active and aggressive on the ball and maintains the same attacking mentality she embraces on the offensive end of the floor.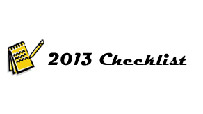 Jacqueline Malcolm-Peck (Boulder, Colo.), Monarch: The evolution and advancement of an athlete's game is half the fun of the evaluation process. This long, 6-2 forward continues to take steps forward and demonstrate a steady improvement in every aspect of her play. Her approach is very instinctual and at times shows her potential to play both the wing as well as the forward spot. Malcolm-Peck is an active player at both ends of the floor and is very deliberate and well thought in her movements. There's some ballhandling in place and a willingness to put it on the floor from the wing or high post. Her first step is deceptive and long sealing quicker defenders as she penetrates. The floater she went to several times was effective and was released on top of a lengthy reach and full extension. In traffic she struggled with more physical helpside defensive rotations and avoided some of the contact that she'll have to deal with down the road. Defensively she sees the floor and made several plays one and two passes away. Her lateral footspeed is sound but not an asset against some of the quicker perimeter defenders she might find lining up on the wing.
Keonna Farmer (Birmingham, Ala.), Erwin: One of the most eye-catching performances during the course of the event came from this 6-1 wing/forward. Long, lean and with an athletic build, she covers either end of the court with quickness and speed. Her approach with the ball is aggressive and her ability to create off the dribble helps her both on the perimeter and from the high post. On the catch she sweeps the ball to create space and utilizes an explosive first step to exploit that gap between her and her defender. Her shot fake is also well honed and draws opponents out of their stance getting her to the basket as well. She finishes around the rim with confidence and despite her wiry build ably handles physical play. If defenders come she's got a reliable pull up to call upon and keeps the ball high on the release to combine with tremendous elevation. Her reads for passing opportunities off the drive were a split second slow but she took care of the ball and didn't commit unneeded turnovers forcing passes. Defensively she's a presence on the ball with her length and quickness but excels even more with her agility and anticipation on the weakside of the floor. Ultimately her future likely lies on the wing but her physical tools also make her an option at the small forward spot with specific match ups. Lots more to come.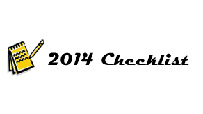 Alexa Middleton (Murfreesboro, Tenn.), Riverdale: After an impressive performance at the USA Basketball U16 trials this 5-9 combo guard again offered up some additional glimpses of her textbook play and potential. Her fundamental skills combine with some sharp instincts to put her in a position to make plays both in transition and in the halfcourt. In both events one of the most evident aspects of her game was her vision and awareness of the entire court. Off penetration or in numbers situations on the break she makes good choices and demonstrated a sharp understanding of defensive rotations and movement. She has the tools and mentality to play either guard spot but may well be best suited to play the point. Her ballhandling is efficient with both hands and her crossover leaves defenders lunging. She looks off her passes creating better looks for her teammates as well as easier passes for her to deliver. If a teammate is open on the block you can count on her getting the ball in their hands. Her effort on the defensive end is feisty, aggressive and physical when needed. The footspeed is sound but not a strength.
Follow us on Twitter, where you can ask questions and get instant updates.
Become a fan of the site on Facebook and get updates in your news stream.
Discuss this on our Message Board
Mark Lewis is the national recruiting coordinator for ESPN HoopGurlz. Twice ranked as one of the top 25 assistant coaches in the game by the Women's Basketball Coaches Association, he has more than 20 years of college coaching experience at Memphis State, Cincinnati, Arizona State, Western Kentucky and, most recently, Washington State. He can be reached at mark@hoopgurlz.com.