BUFORD, Ga. -- Players from 10 states, which included 2013 prospect Jacqueline Malcolm-Peck and 2014 recruit Mikayla Reese from as far away as Colorado, converged on Bogan Park to participate in the Inaugural EBA Super 64 Camp. Some notable players on hand were 2012s Jasmine Jenkins, Tiffany Mictchell, Destinie Gibbs and 2013s Kianna Holland, Peyton Whitted and Briana Day. The following players are some of the players that caught my attention: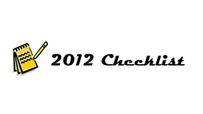 Marjorie Butler (Knoxville, Tenn.), Webb School of Knoxville: Two important traits that a point guard needs are stamina and toughness. These traits are exemplified in the three-peat pentathlon, 100-meter hurdles and 300-meter hurdles Tennessee state champion. The 5-foot-7 point guard displayed both traits by competing in the EBA Super 64 morning session then traveling to and playing at the Georgia Elite Camp. Butler then attended the Georgia Elite Camp the next morning, only to return to the EBA Super 64 for the afternoon session -- all without showing any indications of weariness. While at the Super 64 Butler used her college-ready body to attack and push the ball like a Heisman Trophy winner, she looked to create contact on her dribble drives thus absorbing blows and finishing at the rim. Butler showed her ability to shoot the pull-up, mid-range shot as well as knocking down several timely treys. Butler also played lockdown defense and jumped passing lanes like a defensive back. The Georgia commit has a high basketball IQ and all the tools and traits required to be a solid SEC performer.
Dominique Wilson (Powder Springs, Ga.), McEachern: The one commodity that everyone is looking for is a shooter and scorer who plays defense. This 5-8 combo guard literally put on a shooting exhibition; she knocked down shot after shot scoring from every angle imaginable. Wilson stroked several midrange spot-up jumpers, pull-up jumpers as well as multiple shots from long range. In a gym loaded with talented shooters Wilson was arguably the best shooter at the camp. She also showed a knack for getting her shot off from anywhere on the court. Wilson played outstanding on ball defense forcing her opponents into several turnovers. She is a very good athlete who makes the tough plays look easy. She played with a smooth quiet swagger -- you could tell Wilson was playing hard and having fun doing it. Wilson is a definite sleeper BCS caliber player.
Tiaria Griffin (Monticello, Miss.), Lawrence County: The 5-9 speedy combo guard played extremely well. Griffin had her entire repertoire on display. She used her killer crossover, coupled with her explosive first step, to attack the paint looking to score or dish to slashing teammates. Griffin used her speed and quickness to get out and finish off the break weaving in and out of traffic handling the rock equally with both hands. Griffin also showed that she can consistently stroke the mid-range jumper as well as be a threat from beyond the arc, forcing opponents to choose their poison. Griffin showed the ability to translate her speed and athleticism to pay great dividends on the defensive end forcing turnovers and cashing in on the other end. The uncommitted combo guard will be an excellent investment for some lucky BCS school come signing day.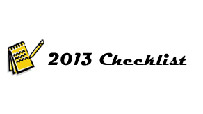 Mia Cooper (Powder Springs, Ga.), McEachern: Coaches love a player who competes on every play and is fundamentally sound, defends well and can flat out shoot. The 5-8 South Carolina commit brings all of these things to the table. Cooper showed the ability to knock down the mid-range jumper and was be a sniper from behind the arc. Cooper effortlessly drained multiple 3-point shots. Cooper displayed that she can run the point or shooting guard, she handles the ball well with either hand and is a very good passer with deceptive speed. Cooper showed that she is a solid on ball defender with sound defensive principals. Cooper is not flashy but she gets the job done.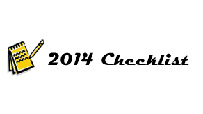 Crystal Reed (Bay St. Louis, Miss.) Bay High School: The 5-11, athletic forward played a solid all-around game. Reed likes to attack off the dribble with either hand looking to create contact and finish in traffic. She also showed the willingness to manufacturer her shot by attacking off the bounce as well as consistently draining the spot-up jumper. Reed used her long arms to rebound well at both ends of the floor. Her long athletic frame and quickness helped her play solid defensively. Reed played aggressive at both ends of the court and has a knack for being around the ball. Reed needs to add strength and continue to develop her 3-point shot, but has a tremendous upside.

Follow us on Twitter, where you can ask questions and get instant updates.
Become a fan of the site on Facebook and get updates in your news stream.
Discuss this on our Message Board
Prentice Beverly is editor of BamaPrepGirls.com, a scouting website that covers Alabama. He is the author of Navigating the Maze Grassroots Reference Guide to Women's Basketball College Recruiting. He coached on the club circuit as well as the high school level for over 15 years.