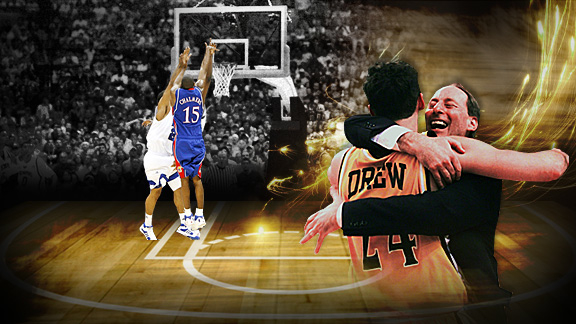 ESPN.com Illustration
The Line Is Drawn
When the 3-point shot was officially introduced to all of college basketball for the 1986-87 season, it was received with all the enthusiasm of a root canal.
But what was once viewed as "a Mickey Mouse rule," as former St. John's coach Lou Carnesecca called it, is now an integral part of the game, an equalizer for mid-majors and a crowd-pleaser in lockstep with the dunk.
It has been around long enough that the current generation of players has never played the game without it and even the shot's saltiest critics have found its value.
• Dana O'Neil: One man's 3-point mission »
• Jason King: Steve Kerr's two eras »
• Dick Vitale: Trifecta has been great »