The Perfect Storm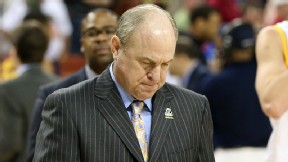 Jim Cowsert/USA TODAY Sports
AUSTIN, Texas -- Ben Howland made it way too easy.
The embattled UCLA coach was supposed to scratch, claw and fight for the remaining two years on his contract and, perhaps, have his team -- a group of players assembled with the most hype this side of Kentucky -- ready to play, rather than resigned to play, in the NCAA tournament.
But instead of playing like they were backed into a corner, the coach and his sixth-seeded Bruins decided to exit stage left, losing rather haphazardly to previously struggling 11-seed Minnesota 83-63 in the round of 64 on Friday at the Erwin Center. Now the wonder around Westwood is whether Howland will be shown the door after 10 seasons.
That's been the speculation. Howland has certainly provided enough kindling to fuel the rumors with less-than-stellar NCAA showings since 2008, the last of three consecutive Final Four runs -- and, this season, less-than-stellar results with what was the nation's second-rated recruiting class.
To read the rest of Strickland's take on UCLA's 83-63 loss to Minnesota, click here.
Site-By-Site Coverage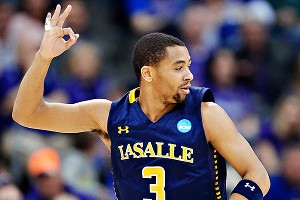 AP Photo/Orlin WagnerNo. 13 seed La Salle upset a few bracketologists last year when it reached the Sweet 16.
Don't miss anything from Friday's's Round of 64 action. Here's a roundup of our coverage at each of the four sites.
• Dana O'Neil from Philadelphia