Five Biggest Offseason Storylines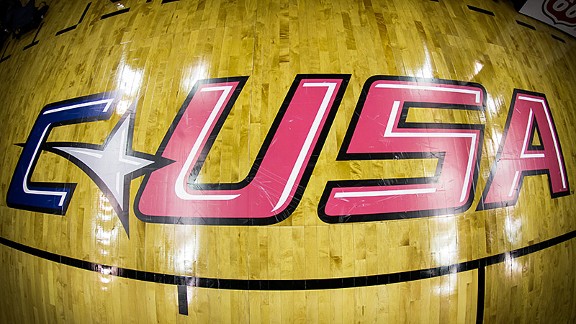 William Purnell/Icon SMIWith all the comings and goings, even Conference USA fans likely will need help naming all 16 teams.
1. Realignment takes effect: While the rest of the country was preoccupied with the shift that strengthened conferences such as the ACC, Big Ten and SEC, realignment diluted some of the nation's under-the-radar leagues. After its football schools joined other conferences, the WAC invited Division II standout Grand Canyon, the only for-profit institution in America. The CAA lost some of its top perennial contenders: Old Dominion (Conference USA), George Mason (Atlantic 10) and VCU (joined A10 in 2012-13) are all gone now. Georgia State (Sun Belt), too. The Missouri Valley lost powerhouse Creighton to the new Big East. The WAC is a shell of its former self. The Great West is literally no more. And if you're scrambling to find a team that's been reassigned in the realignment mix, there's a good chance that the squad you seek is in Conference USA, which has like 70 members now. The Sun Belt and Southland are equally confusing to keep up with.
2. Offseason changes shift outlooks for 2013-14: Some of the non-BCS leagues took hits due to suspensions and other trouble. Long Beach State's Dan Monson dismissed standouts Keala King (9.8 PPG), Tony Freeland (11.0 PPG) and Deng Deng (5.3 PPG). Akron, defending MAC tourney champs, took a hit when Zeke Marshall graduated. But the program could also lose point guard Alex Abreu (10.3 PPG, 6.0 APG), who pled guilty to felony drug trafficking charges in June. Abreu is still serving an indefinite suspension from the team but he managed to avoid jail time in his case so he could return. Big Sky champ Montana recently parted ways with Spencer Coleman (6.6 PPG, 3.7 RPG) following his second alcohol-related incident of the year. Plus, Florida Gulf Coast's "Dunk City" will have to proceed without Andy Enfield, who leads USC now. And things changed for Marshall when DeAndre Kane (15.1 PPG, 7.0 APG, 1.8 SPG) transferred to Iowa State in May.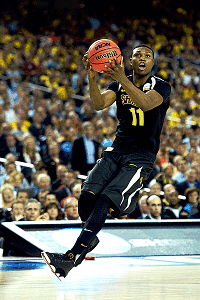 Robert Deutsch-USA TODAY SportsCleanthony Early gained national attention with his 24-point, 10-rebound game in the Final Four.
3. Wichita State prepped for another Final Four run: Gregg Marshall is back. And he's bringing multiple contributors from last season's Final Four squad with him. The Shockers lost veteran point guard Malcolm Armstead and Carl Hall's physicality was a major factor in last season's run to Atlanta. But the 2013-14 group has similar potential. A couple of transfers, Kadeem Colby and Earl Watson, should fill the void in the lane. Fred VanVleet is a talented young point guard and former top-100 recruit. Cleanthony Early looked like a future star when he dropped 24 points on Louisville in the national semifinals. Tekele Cotton and Ron Baker are back, too. Plus, Evan Wessel returns after a broken finger cost him his 2012-13 season. The Shockers could justify their name again next season.
4. Under-the-radar leagues produce NBA talent: Once again, some of the nation's non-BCS conferences proved that they're capable of developing NBA talent, too. Sure, their respective programs lost major contributors when they signed their NBA contracts, but the moves were proof that the gap between the haves and have-nots in college basketball continues to shrink. Lehigh's C.J. McCollum went to the Portland Trail Blazers as the 10th overall pick in the draft, despite missing most of the 2012-13 season with a foot injury. Gonzaga's Kelly Olynyk was picked by the Dallas Mavericks three spots later before he was traded to the Boston Celtics. Murray State's Isaiah Canaan, Bucknell's Mike Muscala, Detroit's Ray McCallum, South Dakota State's Nate Wolters, North Texas' Tony Mitchell and Long Beach State's James Ennis were all selected in the second round. Former Belmont star Ian Clark signed a contract with the Utah Jazz after an impressive effort in the NBA's summer league.
5. Down season for Gonzaga? The Zags should be the favorites to retain their West Coast Conference title. Saint Mary's lost Matthew Dellavedova and BYU will struggle to match their depth. But that doesn't mean the program will equal last season's accomplishments, which included its first No. 1 ranking in the polls and a top seed in the NCAA tournament. The season ended with disappointment when the Bulldogs suffered a round of 32 loss to a Wichita State squad that eventually reached the Final Four. And now, they'll proceed without Olynyk and Elias Harris, who anchored one of the nation's most intimidating frontcourts. Kevin Pangos returns, and he'll be joined by multiple standouts from last season's team. But the loss inside probably lowers the bar for a Gonzaga team that peaked last season.
ESPN Staff Writer
Covers college basketball
Joined ESPN.com in 2011
Graduate of Minnesota State University, Mankato
A Dozen Players To Keep An Eye On
Travis Bader, Oakland: The 6-foot-5 wing averaged 22.1 PPG for the Golden Grizzlies last season, including a 47-point output in a win over IUPUI in January. He set a school record with 11 3-pointers in that game. This offseason, he took a trip to Kevin Durant's camp in Washington, D.C., to improve his shot. That should be a troubling thought for his Horizon League adversaries. He hit 39 percent of his 3s last season.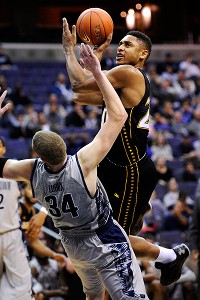 AP Photo/Nick WassJerrelle Benimon averaged a double-double as part of Towson's remarkable improvement.
Jerrelle Benimon, Towson: With Benimon (17.1 PPG, 11.2 RPG, 1.9 BPG) leading the way, Towson went from a team that secured just one victory in 2011-12 to a squad that earned 18 wins and finished one game behind Northeastern in the CAA race last season. The 6-8 Georgetown transfer lived up to the hype that preceded his much-needed arrival.
Julian Boyd, LIU Brooklyn: The Blackbirds suffered a major blow when Boyd tore his ACL in the middle of the 2012-13 season. At the time, he was averaging 18.5 PPG, 6.1 RPG and 1.3 BPG for LIU Brooklyn. But he received a sixth year of eligibility from the NCAA in April. The 6-7 forward is the toughest matchup in the Northeast Conference.
Siyani Chambers, Harvard: Few high-major programs considered Chambers after a strong high school career in Minnesota. But he landed in the right spot. The sophomore averaged 12.4 PPG and 5.7 APG for a Harvard squad that upset 3-seed New Mexico in the NCAA tournament. Chambers had seven assists in that game.
Brett Comer, Florida Gulf Coast: Comer earned national recognition when he led FGCU, a.k.a. Dunk City, to the Sweet 16. He had 12 points, 10 assists and six rebounds in his team's win over Georgetown. He finished with 10 points and 14 assists in a win over San Diego State. Although he struggled in a seven-assist, nine-turnover effort in a loss to Florida in the Sweet 16, his return is significant for a program with potential.
Cleanthony Early, Wichita State: The 6-7 wing has pro tools and considered the NBA after a magnificent run in the NCAA tournament. He was unknown to many prior to the Big Dance, but a 21-point effort in a win over Pitt put him on the national radar. And he's back for Wichita State, which has the talent to make another run. Now, Early has to deal with a new spotlight. He's no longer under the radar, so the expectations for 2013-14 will be elevated. Let's see how he handles them.
Tyler Haws, BYU: He was overshadowed by some of the other standouts in the WCC last season, even though he averaged 21.7 PPG and made 38.1 percent of his 3s. It was an impressive performance in his first season after a two-year mission in the Philippines. He was one of the most efficient players in the country (ranked 28th by KenPom.com), and with a full summer to prep for 2013-14, he could be even better. He'll need to be to lead BYU to the top of the WCC next season.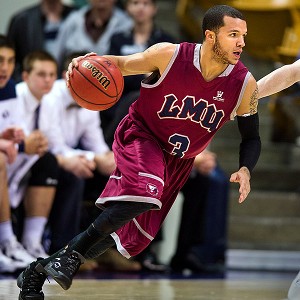 Douglas C. Pizac/USA Today SportsLMU's Anthony Ireland (20.2 PPG) is one of the nation's leading returning scorers.
Anthony Ireland, Loyola Marymount: Ireland, a member of the All-WCC first team, is one of the country's most underrated players. His squad's 1-15 record in conference didn't exactly raise his profile, but he carried a lot of weight last season for the Lions, averaging 20.2 PPG, 4.4 RPG, 3.6 APG, 1.7 SPG and a 38 percent clip from the 3-point line. If the Lions continue to struggle, however, he might stay under the radar in 2013-14.
Majok Majok, Ball State: Last season as a junior, he nearly averaged a double-double (10.7 PPG, 9.8 RPG) for a Ball State team that finished in the middle of the MAC's West Division. But he blocked just 24 shots in 2012-13. A stronger defensive presence will be necessary this season. Majok had 18 points and five rebounds against Indiana in November. He had 26 points and 13 rebounds in a January loss to MAC champ Akron. He has a lot of potential to become one of the country's most complete players.
J.J. Mann, Belmont: Mann blossomed behind former standouts Trevor Noack, Ian Clark and Kerron Johnson. But all three players are gone now, so Mann assumes a new leadership role for the Bruins as the team's top returning player. The 6-6 senior averaged 10.5 PPG and 4.7 RPG for one of nation's top offensive units last season. He also hit 39 percent of his 3-point attempts. But he'll face more pressure from defenses next season.
Antoine Mason, Niagara: The son of former NBA veteran Anthony Mason returns to lead a young Niagara squad that will chase the MAAC title again in 2013-14. Mason, last season's top scorer, expanded his game last season. He averaged 18.7 PPG, 4.1 RPG and 1.1 SPG. More range (31.5 percent from the 3-point line) would make the 6-3 guard a more dangerous threat.
Kevin Pangos, Gonzaga: The junior averaged 11.9 PPG and hit 41.7 percent of his 3-point attempts last season. But the season was a like a roller coaster for the Canadian talent. One night he'd go 7-for-12 and the next time he hit the floor, he'd struggle to find the rim. As the new leader of a program that's dealing with the loss of critical veterans, Pangos has to be a more consistent presence for the Zags.
ESPN Staff Writer
Covers college basketball
Joined ESPN.com in 2011
Graduate of Minnesota State University, Mankato
A Dozen Teams To Keep An Eye On
BYU

The Cougars should be the greatest threats to Gonzaga in the WCC. Tyler Haws is a prolific scorer and athlete who can carry BYU to the top of the league. Brandon Davies is gone, but top-30 recruit Eric Mika could fill the void. The 6-9 forward was a star on the Utah prep scene. Point guard Matt Carlino (11.5 PPG, 4.8 APG) returns, too. Dave Rose might have the weapons to dethrone Gonzaga.
Davidson

Bob McKillop will rely on De'Mon Brooks (13.7 PPG, 6.2 RPG) in Davidson's final season as a member of the Southern Conference. The perennial league title contender will join the Atlantic 10 in 2014. Finishing strong in the SoCon, however, won't be easy after losing three of the team's top five scorers from last season. Jake Cohen, Nik Cochran and JP Kuhlman combined to average nearly 33 points per game. So young players like Tyler Kalinoski will have to step up.
Florida Gulf Coast

Dunk City lost top scorer Sherwood Brown (15.5 PPG), and former coach Andy Enfield left for Los Angeles. But the majority of the players who fueled last season's Sweet 16 run, including Brett Comer and Bernard Thompson, are back. Overall, four of the team's top five scorers return. New coach Joe Dooley has a lot of talent to work with.
Gonzaga

The bad news for the Zags is that they just lost a very talented duo in Kelly Olynyk and Elias Harris. But Mark Few always reloads. Sam Dower (6.9 PPG) will play a bigger role now. And 7-1 center Przemek Karnowski (5.4 PPG) will log more minutes, too. But it will be difficult to match last season's achievements. Harris and Olynyk opened up the floor for the Bulldogs and contributed more than 30 points per game combined each game. That's difficult to replace.
Harvard

Tommy Amaker led Harvard to its second consecutive NCAA tourney appearance in March, a stretch that followed a 66-year drought in the Big Dance. Last season's rally was sparked by a young team that was led by freshman guard Siyani Chambers. He's back. Plus, former standouts Brandyn Curry and Kyle Casey are expected to return after withdrawing prior to last season as a result of an academic scandal. This will be one of the most talented teams in the country, not just the Ivy League.
Louisiana Tech

The Bulldogs earned a brief top-25 slot during a 27-7 season last season. They're in Conference USA now. Similar success will be more difficult to achieve in their new league. But their top three scorers -- Raheem Appleby (14.9 PPG), Cordarius Johnson (7.9 PPG) and Alex Hamilton (7.8 PPG) -- return for a team that finished 22nd in adjusted tempo last season per Ken Pomeroy and defeated Florida State in the NIT in March.
Middle Tennessee

The Blue Raiders were dominant last season in the Sun Belt, but they'll have a more difficult tenure in C-USA. Marcos Knight (12.6 PPG) and Raymond Cintron (8.5), last season's top two scorers, are gone. But MTSU was built on a defense that was ranked 23rd in adjusted defensive efficiency per KenPom.com. With Tweety Knight, Shawn Jones and others returning, Kermit Davis should have the depth to make similar noise on D.
North Dakota State

A six-point loss to South Dakota State in the Summit League tournament title game was the difference between an NCAA tournament slot and an appearance in the CBI. The Bison lost in the first round of the latter. But all five starters from last season return, including Taylor Braun (15.7 PPG). And Nate Wolters is in the NBA now. Denver is in the league now, so there are no title guarantees. But NDSU should be the clear favorite.
Robert Morris

Its season ended with one of the most stunning upsets of the season. Robert Morris defeated Kentucky, a team that featured multiple McDonald's All Americans and future pros, in the opening round of the NIT. Karvel Anderson (12.5 PPG, 44 percent from the 3-point line) is one of three returning starters from that team, which earned the NEC's regular-season crown last season.
Southern

Before Wichita State knocked Gonzaga out of the NCAA tournament, Southern nearly executed the first 16-over-1 upset in NCAA tournament history. Derick Beltran, who scored 21 points in that 64-58 loss to Gonzaga in March, is gone, but Malcolm Miller (15.5 PPG) is back, along with the heart of a squad that nearly made history last season.
Towson

The Tigers started from the bottom. Literally. Just one victory in 2011-12. A year later, however, they earned 18 wins as Jerrelle Benimon, a transfer from Georgetown, dominated the CAA. Benimon is back. And former Vermont star Four McGlynn, who scored 18 points in his former team's First Four victory over Lamar in 2012, will be available this season, too. Towson finished one game behind Northeastern for the league's title, a crown the Tigers can capture next season. They're also eligible for the NCAA tournament after low APR marks kept them out of the 2012-13 postseason.
Wichita State

What else can you say about WSU? A lot. Wichita State was ranked among the top 30 teams in adjusted offensive and defensive efficiency by KenPom.com. The Shockers might have emerged earlier on the national scene, but their 2012-13 season was impacted by multiple injuries. If completely healthy, what can the program achieve in 2013-14? There's so much talent returning. And now, the Shockers have the confidence that usually comes with recent success. Wichita State had Louisville on the ropes in the Final Four. Don't call this team crazy for listing "national championship" as one of its legitimate goals.
Goodman: Ranking The Rest
We've taken you through all the high-profile leagues with the Power Rankings, but that still omitted a few teams that could hold a spot in the preseason top 25, and several other programs that you'll be hearing about this season. We'll give you a head start right now with our ranking of the "best of the rest."

1. Gonzaga
The Zags lost a bunch off last season's team that earned a No. 1 seed in the NCAA tournament. Gone are Kelly Olynyk, Elias Harris and vastly underrated veteran wing Mike Hart. However, Mark Few will rely heavily on his backcourt of Kevin Pangos and Gary Bell Jr., who have played together since they arrived in Spokane two seasons ago. The frontcourt duo of 7-footer Przemek Karnowski and Sam Dower should complement one another well, but the key for the Zags will come at the wing spot and whether Providence transfer Gerard Coleman or Louisville transfer Angel Nunez, who becomes eligible at the semester break, can fill a much-needed void. The other concern is frontcourt depth.
To read the rest of Goodman's piece, click here.
Five Freshmen To Watch
Calvin Hermanson, Saint Mary's: The Gaels lost a lot when Matthew Dellavedova graduated. Calvin Hermanson, a 6-6 wing from Oregon, could help fill that void. He was ranked 29th among small forwards in the 2013 recruiting class.
Brynton Lemar, UC Davis: Lamar had multiple mid-major offers prior to selecting the Aggies. The 6-2 freshman was the No. 41 point guard in the 2013 class per RecruitingNation.
Eric Mika, BYU: The young big man could find a lot of minutes in the paint for BYU with Brandon Davies gone. He was ranked 28th in RecruitingNation's list of the top 100 recruits in the 2013 class.
Mamadou Ndiaye, UC Irvine: The 7-5 freshman, ranked 75th overall in the 2013 class, was a beast on the prep circuit. But bigger, stronger players at the Division I level will provide tougher tests.
Patson Siame, Loyola Marymount: Siame came to America from Zambia in 2012. The 6-11 freshman is still raw, but he was the No. 14 center in the 2013 class.