ESPN'S TAKE
With a long time to prepare for bowl games, coaches often try different tactics. Memphis didn't get the ball to DeAngelo Williams enough early, but once the Tigers turned to their bread-and-butter guy, the impressive senior took over the game. As Akron found out, it is usually feast or famine when facing a risk-taking Joe Lee Dunn defense. The Zips' adjustment to dump-off passes worked, but it was too late to catch the Tigers. -- Jim Donnan


Fantasy
Here's your chance to be the expert and pick the Bowl winners. Create your FREE entry and compete for a chance to win a home theater system.
College Bowl Mania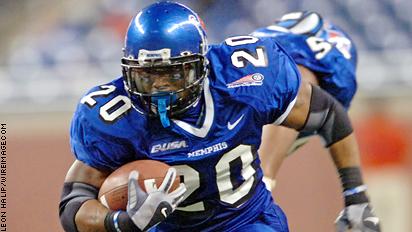 Making Motor City Music
Beset by injuries all year, Memphis finally has a reason to feel good about the 2005 season. DeAngelo Williams ran for 233 yards and three TDs -- breaking the NCAA record for most career 100-yard games in the process -- as the Tigers held off a late charge by Akron to win the Motor City Bowl 38-31.
Story
|
Highlights

MOTOR CITY BOWL OVERVIEW
It was over when…
---
Memphis recovered Akron's onside kick attempt with less than a minute to go and the Tigers clinging to a 7-point lead.

Gameball goes to…

---
DeAngelo Williams. Williams finished off a brilliant career with an historic performance. The Arkansas native carried the ball 30 times for 233 yards and 3 TDs. In the process, he passed Tony Dorsett and Archie Griffin for the most 100-yard games in NCAA history with 34.

Stat of the game…

---
34, Williams' record-breaking number.