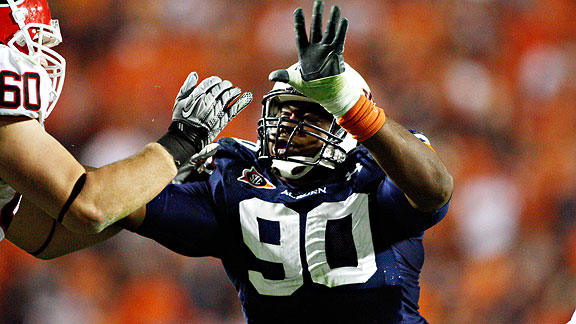 John Reed/US Presswire
Nick Fairley
Defensive tackle | Auburn
Over the course of the season, Auburn junior defensive tackle Nick Fairley developed a taste for wreaking havoc at the line of scrimmage and a reputation for hitting a beat after the whistle. The latter obscured the former, which is too bad, because Fairley proved impossible to contain at the point of attack as few defensive linemen ever can do.
He leads the Southeastern Conference with 21 tackles for loss and 10.5 sacks. The 21 quarterback hurries speak to the same ability.
Oregon will test Fairley's quickness and stamina. He will test the Ducks, too.
-- Ivan Maisel