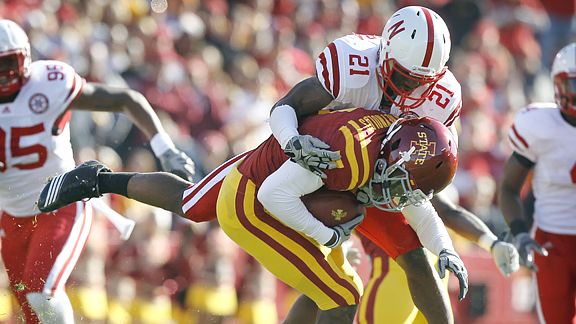 AP Photo/Charlie Neibergall
Prince Amukamara
Cornerback | Nebraska
Is there anyone who can defend a pass better than Nebraska senior Prince Amukamara? Who knows? Quarterbacks don't even pretend to look at his side of the field anymore.
That's a slight exaggeration: Amukamara led the Huskers with 13 pass breakups and got close enough to the ball to make 58 tackles. But there are few other statistics. In Amukamara's case, the lack of numbers is a tribute to his talent. He has good size (6-foot-1, 205 pounds) and all the physical skills you want in a corner.
But if no one throws at a corner, can the NFL analyze how good he is?
-- Ivan Maisel